Current & Upcoming Programmes (Industry)
---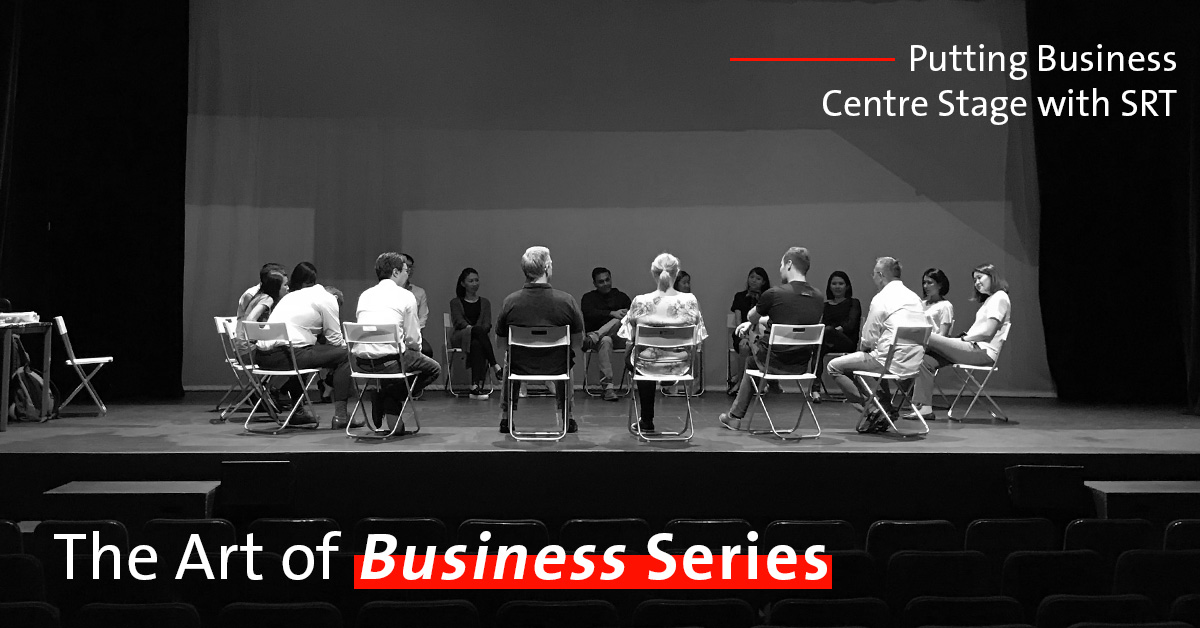 The Art of Business is all about putting your workforce, management, and leaders centre stage for their professional development. The creation of theatre incorporates many transferable skills allowing growth and development by taking skills from the stage into the workplace, by taking you from the workplace to the stage!
#BeBold #BeAuthentic #BeExpressive #BeConnected #BeBrave
---
Why Theatre?
Actors are great communicators; they take on many characters in many situations and effectively articulate emotion, meaning, and messages. They are great at thinking on their feet, reacting to new situations and brilliant at working in teams. Then there's the Director, a great example of a Leader, someone listening, responding, guiding, and ensuring the play goes on. The Director commands the rehearsal room with respect by being both nurturing, participatory and authoritative. The Actors and the Director work together to build confidence, perfect communication, create the ensemble and present their work on stage for the world to see. The Art of Business puts you in the spotlight. It allows you to reflect on your strengths, challenge your development and promote growth. After all, "All the world's a stage, and all the men and women merely players."
---
Training Courses Available
---
Hear From Our Participants
"I enjoy being able to experience what actor training encompasses, really liked the voice projection exercises. Loved the constant link to non-acting scenarios."
"[The workshop] helped me understand myself better. Allowing myself to be more aware of and why I decide on certain things"
"The workshop was engaging on a physical, emotional, mental level. It also provided me with tangible and practical tools."
Our clients
DBS Bank, Microsoft, Liberty Insurance, HR Magazine, Deloitte, Deloitte University, Fairmont Hotel, Swissotel, Ascendas-Singbridge.
---
Get in Touch
For more information and group booking enquiries, please contact Paul Adams via email at paul@srt.com.sg or at 6221 5585.
---
Business Coaches