Touch a child's life with the magic of theatre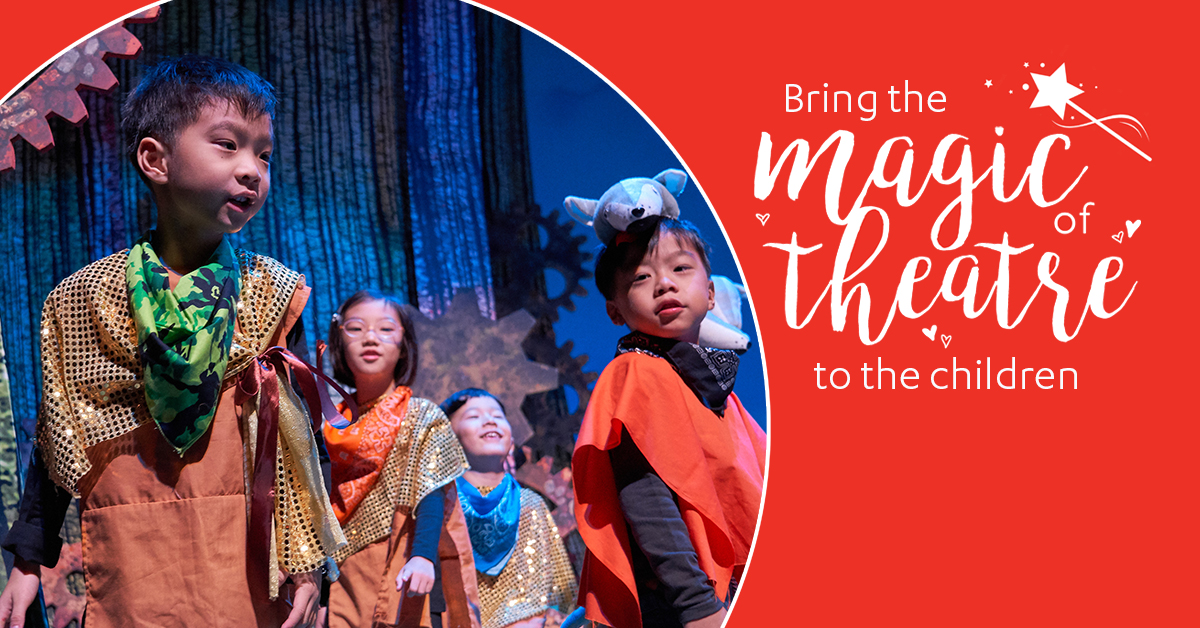 There's no denying that theatre is an awe-inspiring experience that transports you into another world, yet it is a privilege that children from lower-income and special needs backgrounds rarely get to enjoy.
Furthermore, theatre has additional benefits for children and the development of their cognitive and social skills, sparking their imaginations and curiosity about their world, as well as helping them develop the abilities to empathise with others and express themselves.
Which is why SRT is committed to bringing the theatre experience to these children through our Student Education Fund (SRTSEF). Incepted in 2012, SRTSEF has benefitted close to 15,000 children and counting.
Your donations will underwrite the tickets for these children, and touch their lives with the magic of theatre, perhaps for the first time ever.
Get involved to share the magic of theatre today:
SEF beneficiaries from this year include:
PAP Community Foundation (PCF), Sonshine Childcare, Dyslexia Association of Singapore, Autism Association of Singapore, Care Corner, Community Chest, LOVE, NILS and Ain Society. Click here for the full list of beneficiaries that have been supported by SRT over the years.
Feedback:
"The parents said that it was one of the best performance they have watched because it was so interactive and their children were so excited and engaged. They are very thankful to be given the opportunity to watch the performance." – MINDS Me Too! Club
"The group enjoyed the play very much. The touch tour is very helpful in helping our beneficiaries 'visualizing' the play. They are all looking forward for the next play." – Guide Dogs Singapore
"Many of our children would not have been able to afford such experiences if not for the generosity of the SRT and the donors of the Student Education Fund. We are sure our young children would cherish and benefit from the exposure to theatre with a strong educational value as part of their early childhood learning journey." – PCF
"They were humming and singing the song even after the show. The pupils were able to make links with other texts, analyse characters and describe them using appropriate vocabulary, recall and retell the story." – Teacher