Corporate Partners
As a non-profit organisation SRT has been fundraising for many years and has worked with partners from all types of business. We are adept at understanding your business objectives and building partnership marketing programmes that not only deliver outputs, but which are equally focused on the outcomes for your company. In a rapidly changing world of marketing we know that organisations need to be ever more creative and progressive with how they connect with their audience, be that B2B, consumer or internal.
Theatre is one of the most accessible art forms and it naturally encourages broader social and community engagement. Because of the diversity of our community initiatives we can help support your CSR initiatives by creating bespoke programmes that help you reach out and support key community groups.
Theatre isn't just about selling tickets; it's about selling experiences, telling stories, bringing communities together and enjoying the magic of live performance.
Benefits include:
Dynamic and cost-effective branding and marketing
Quality VIP entertainment for clients and their families
Content and conversation to support other marketing activities
Employee engagement and reward activities
Community engagement across theatre and education platforms
250% tax benefits on all donations made
We are committed to fundraising best practices and abiding by the Code Of Governance For Charities And IPCs. We have been awarded the Charity Council's Transparency Award in 2016, 2017, 2018 and 2019.
We have an exciting year ahead with productions that offer a huge variety of opportunities for your business and we would be delighted to work with you to create bespoke programmes that support your business objectives, your CSR initiatives or your employee development/reward programmes.
For more information regarding Corporate Partnerships, please contact Charlotte at charlotte@srt.com.sg.
"At Bloomberg we believe that art and cultural organizations have the power to invigorate communities and are critical to fostering social and economic vibrancy in cities. We're proud to have partnered with SRT since 2011 to inspire, engage and entertain audiences through world class theatrical productions and learning programmes."
- Bloomberg, Corporate Partner
"The COVID-19 pandemic has reinforced the importance of arts in connecting and uniting the community. Together with SRT, we hope to create greater awareness and appreciation for the arts, believing that we can harness the power of the arts to improve communities as well as build the spirit of our artists and encourage them to continue fulfilling their dreams. In particular, through this partnership, we are using the arts as an educational tool to encourage emotional learning in students, and providing opportunities for the less fortunate to experience the magic of the theatre."
- Deloitte Singapore, Corporate Partner
---
SRT is supported by the National Arts Council under the Major Company Scheme for the period from 1 April 2020 to 31 March 2023.
We would also like to express our heartfelt thanks to the following Corporate Partners for their generosity and support, which allows us to continue producing quality theatre for over 125,000 annually.
Corporate Partners
Official Learning Partner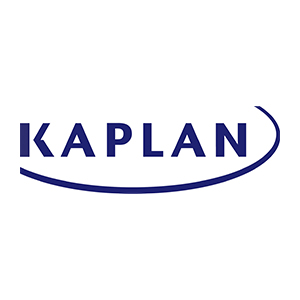 | | |
| --- | --- |
| In Partnership with | Supported by |