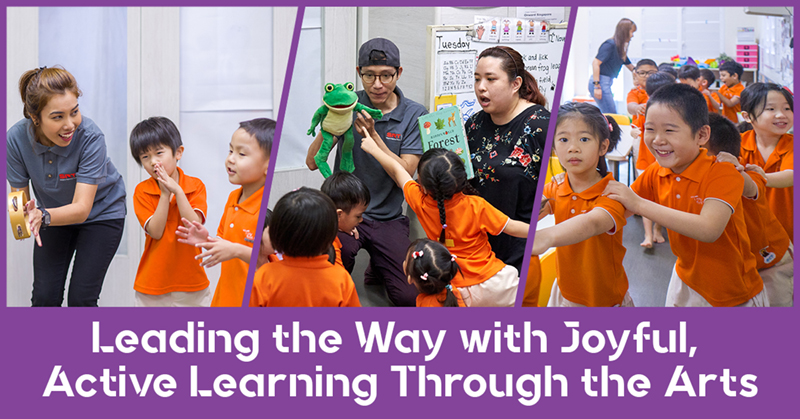 The outbreak of Covid-19 has made a significant impact on all aspects of our lives and businesses. But what this has also taught us is that we must speed up transformation for a stronger and more resilient society. There's no better way to begin than from education at pre-school level.
SRT is an affiliate to the internationally renowned Wolf Trap Institute for Early Learning Through the Arts in the USA. Arts integration is a powerful teaching strategy where educators use singing, music, dancing, role-playing, and storytelling to aid in teaching academic subjects. Studies conducted have shown children are engaged in ways that will increase academic and social-emotional development. This year, we are proud to announce that the Singapore Wolf Trap programme is eligible under the NAC-AEP for Pre-Schools, allowing local anchor operators to receive Tote Board funding.
What to expect from the Webinar
Find out how the Singapore Wolf Trap programme enhances preschool education at our webinar, where our guest speaker, Dr Geraldine Teo-Zuzarte – the Group Professional Practices Officer with NTUC First Campus, will offer her insights into the importance of arts in early childhood development and highlight her observations of the impact of Arts Integration in the classroom.
Other speakers include Mr Paul Adams, Singapore Wolf Trap Director, who will share a case study demonstrating the findings from the Wolf Trap pilot programme with My First Skool in 2019, as well as Ms Aruna Johnson, Deputy Director at National Arts Council (NAC). She will highlight NAC's plans for Arts Education in the pre-school sector in Singapore, and the role NAC played in relationship building with Wolf Trap HQ.
You will also be introduced to some of the Singapore Wolf Trap Teaching Artists, who will share their perspectives and how they bring their unique skillset into the classroom to support curriculum objective, whilst at the same time offering professional development for the classroom teacher.
Event Details
| | |
| --- | --- |
| What: | Leading the way with joyful, active learning through the Arts |
| When: | Wednesday 29 July, 3pm to 5pm |
| How: | Via Zoom. A unique URL will be emailed to you upon your confirmation |
| Who: | Teachers, Principals, and Senior Management of Preschools |
Click here for more information on the Singapore-Wolf Trap Classroom Residency Programme.
---
About the Speakers
Dr Geraldine Teo-Zuzarte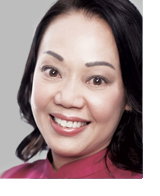 Director, English Curriculum & Policy, NTUC First Campus and Centre Director, The Caterpillar's Cove Child Development and Study Centre
Geraldine Teo-Zuzarte (PhD) oversees curriculum development, implementation and policy for all childcare related business units within First Campus, namely The Caterpillar's Cove, The Little Skool-House and My First Skool. She is also the Centre Director of The Caterpillar's Cove Child Development and Study Centre. Geraldine is an appointed ECDA Fellow, one of fourteen inaugural leaders from the field of early childhood in Singapore to drive quality improvements in the sector. In recognition of her expertise in early childhood education in Singapore, she was also awarded the SkillsFuture Fellowship in 2017.
Paul Adams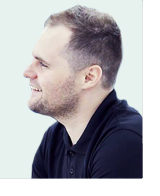 Learning & Engagement Manager, Singapore Repertory Theatre (SRT).
Paul joined SRT from Manchester (UK) after spending 10 years in the theatre industry working for leading charities and commercial theatre companies. Paul has a Diploma in Musical Theatre and a Bachelor of Arts Degree in Performance from the University of Huddersfield. His focus is facilitating and managing Arts Education programmes and participation opportunities across formal education, community outreach and venue based programmes. Throughout his career he has been fortunate to have been involved in many programmes that advocates for Access and Inclusion and in 2019 became the Singapore WolfTrap Director for SRT Learning & Engagement, providing a platform for high quality arts integration for the pre-school industry