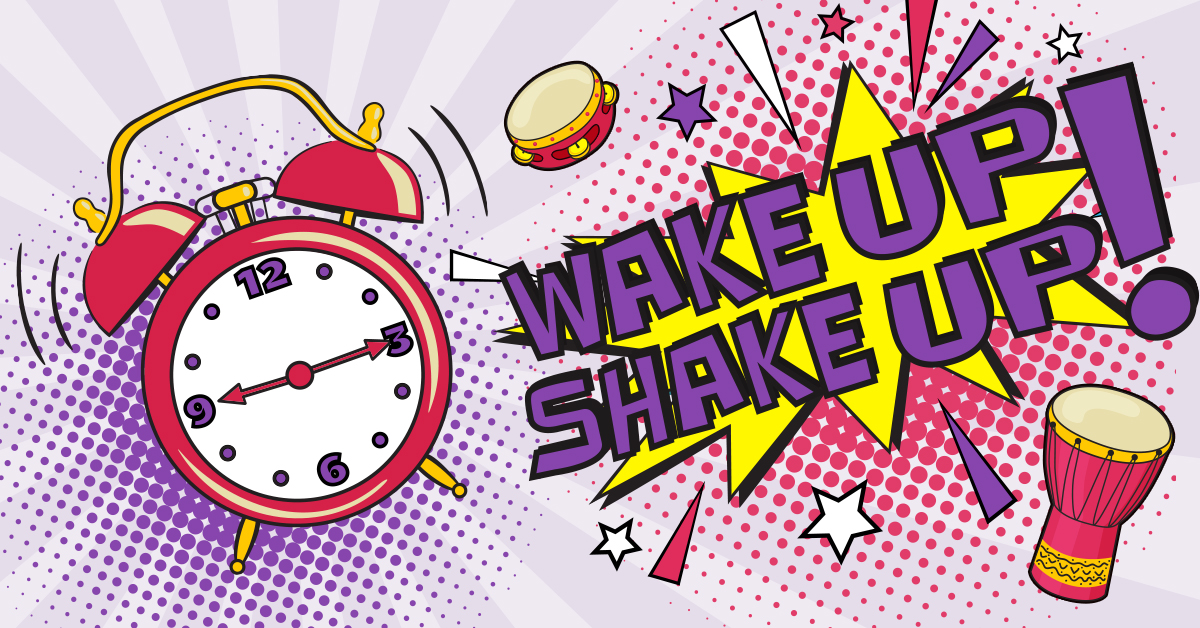 Singapore Wolf Trap WAKE UP! SHAKE UP!
26th – 30th April 2021, 9:15am
Join SRT's Singapore Wolf Trap Teaching Artists for a week of fun-filled arts-inspired Wake Up! Shake Up! workshops, broadcasted live into your classroom!
At 9:15am each day, click the link, launch the SRT YouTube channel and get ready for an action packed 30 minutes led by SRT's awesome teaching artists.
All you need is a projector or TV for the children to see and a loud speaker for the children to hear.
Then get ready to kick start your day in the right way, as you and your children act, sing and dance into their school day.
At SRT we know how important early childhood development is, and our teaching team specialise in arts integration to bring the NEL framework to life through the arts. Wake Up! Shake Up! is not only lots of fun, but will also develop both the teacher and children's creative expression and add some wonderful arts tools into the teachers tool kit to use again and again.
Let's exercise the body and mind by firing up our imagination through movement, mime, characters and much more!
5 days. 5 artists. 5 unique Wake Up! Shake Up! sessions.
Who should join
N2-K2 learners, Principals, Teachers and TAs
To Register
Please submit one registration form per class, stating the name of the class teacher.
Cost: FREE
For more information on Singapore Wolf Trap and for your free consultation, please click here.
Event Schedule
Date
Artist
Theme
Content
Mon 26th April
9:15 – 9:45am
Paul Adams
Wake up our imaginations, movement and mime
Paul Adams will introduce the children to imaginary worlds through movement and mime, stretching their muscles, developing fine and gross motor skills.
Tue 27th April
9:15 – 9:45am
Dwayne Tan
Wake up our voices
Characters and expression
Dwayne Tan will show the children how to become different characters in the story, using their bodies, faces and voices to express their ideas.
Wed 28th April
9:15 – 9:45am
Shanice Stanislaus

Wake up the world – cultural dance

Shanice Stanislaus will introduce the children to world dance styles, discovering the world through cultural dance.
Thu 29th April
9:15 – 9:45am
Grace Lee-Khoo
Wake up our friends –
play and teamwork
Grace Lee-Khoo will guide the children through role play, exploring their ideas and feelings as they work together to tell a story as a team.
Fri 30th April
9:15 – 9:45am
Carin Tay

Wake up our bodies – hip hop and emotions

Carin Tay will bring her Hip Hop swagger into the classroom, offering an exciting experience of hip hop dance, with an added twist of exploring emotions through movement.