The Lifespan of a Fact
25 Feb - 14 Mar 2020 | KC Arts Centre - Home of SRT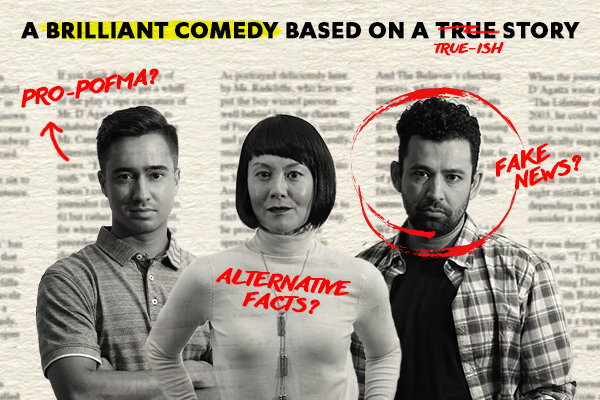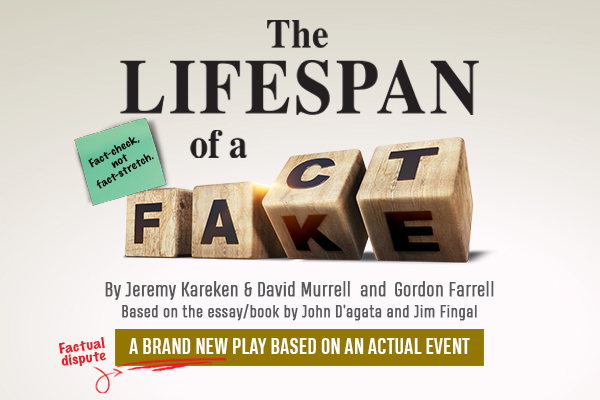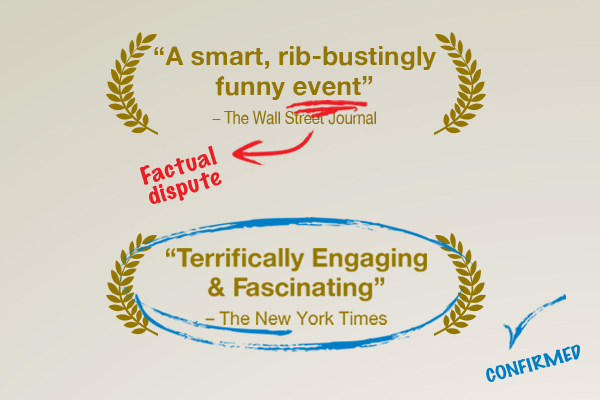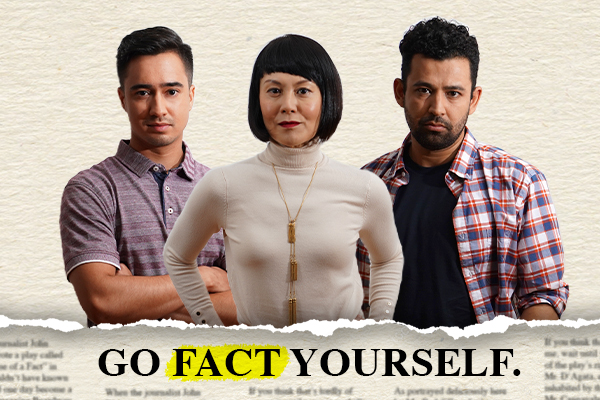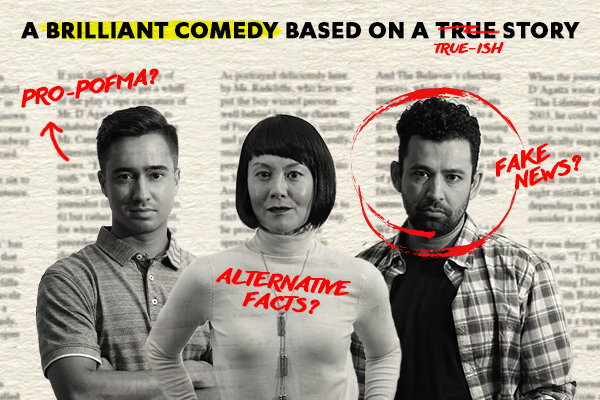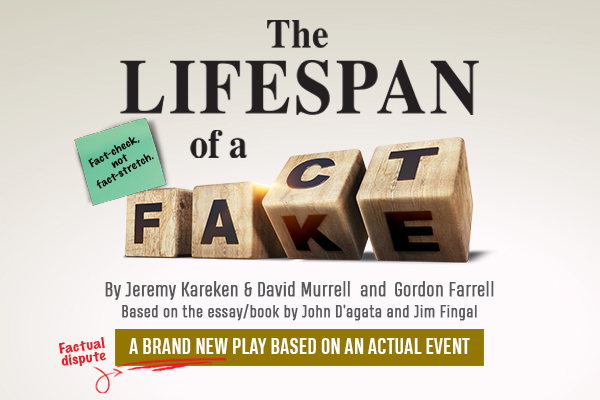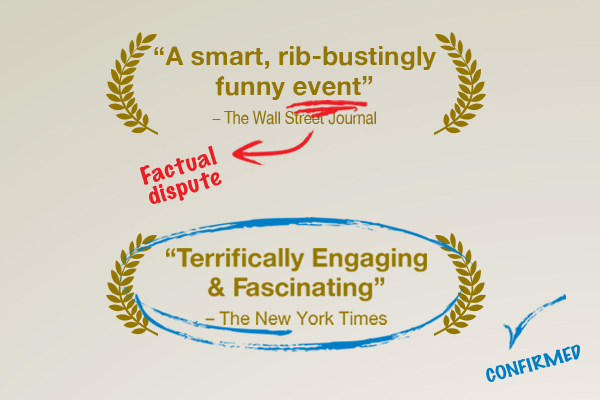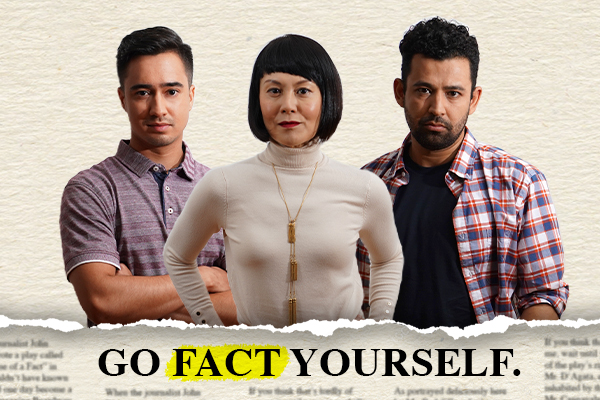 Which is more important?
Poetic Truths or Pure Facts?
Jim Fingal is a fresh-out-of-Harvard fact checker for a prominent but sinking New York magazine. John D'Agata is a talented writer with a transcendent essay about the suicide of a teenage boy—an essay that could save the magazine from collapse. When Jim is assigned to fact check D'Agata's essay, the two come head to head in a comedic yet gripping battle over facts versus truth.
Featuring Ghafir Akbar (Shakespeare in the Park – Julius Caesar and Guards at the Taj), Janice Koh (Hand to God) and Jamil Schulze. Directed by Daniel Slater (Shakespeare in the Park – Romeo & Juliet).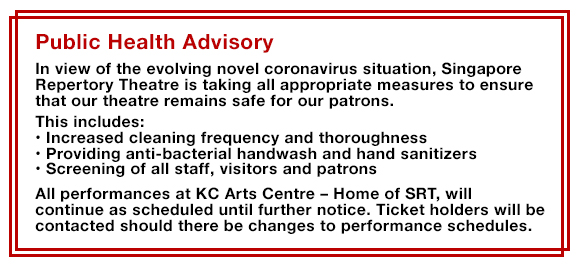 Creative Team
Director | Daniel Slater
Production Designer | Sam Wilde
Multimedia Designer | Genevieve Peck
Lighting Designer | Gabriel Chan
Sound Designer | Guo Ningru
PROMOTIONS
WATCH WITH FRIENDS PACKAGE
Buy a minimum of 5 tickets in a single transaction and get 1 ticket complimentary.
[Valid from 27 Nov 2019 onwards]

Through SISTIC Authorised Agents Only
$15 YOUth Ticket by Bloomberg Philanthropies
[Only valid for the 3 & 4 Mar, 8pm and 10 & 11 Mar, 8pm performances]
[To purchase, please provide any form of personal identification with your photo and date of birth to any SISTIC Authorised Agent]
[Valid for patrons who are Singapore Citizens or Permanent Residents]
[Patron must be 16 years old, but no older than 25 years old on the day of the performance]
[Limited to one ticket purchase per person | Limited quota available]

For group bookings, kindly contact Emmanuel at 6221 5585 or email emmanuel@srt.com.sg

Book Now
Event Date

25 Feb - 14 Mar 2020
Mon - Fri: 8pm
Sat: 4pm, 8pm
Venue
KC Arts Centre - Home of SRT
Ticket Pricing

Preview (25 & 26 Feb) & Sat Matinee shows:
S$50, S$35
Mon - Thurs, 8pm shows:
S$60, S$45
Fri & Sat, 8pm shows:
S$65, S$55
Rating:
Advisory 16 (Some Mature Content and Coarse Language)