SRT VENUE & SHOW UPDATES
KC Arts Centre – Home of SRT
The health and safety of our staff, cast and patrons is of the utmost importance to us. The venue will open 30 minutes before every performance. Please note that the box office will remain closed during this period.
For any enquiries, please email boxoffice@srt.com.sg. You may also call SISTIC's hotline at 6348 5555 for ticketing enquiries.
---
Events happening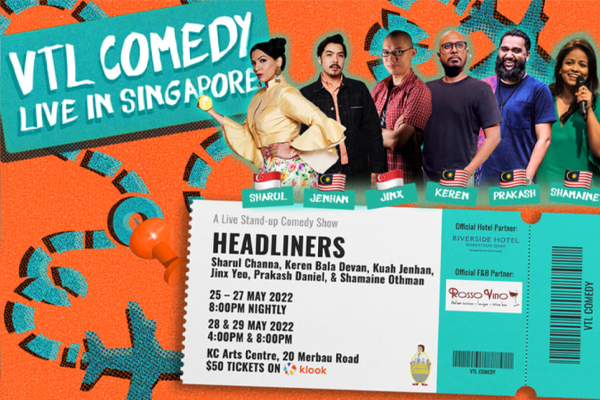 VTL Comedy aims to bring together Singaporean and International artists in an attempt to fire up the vibrant stand-up comedy scene once again!
The first installment is the Singapore-Malaysia collaboration with well-known Singaporean artists like Sharul Channa and Jinx Yeo, and Malaysia's funniest and quirkiest comedians - Jen Han, Keren, Prakash and Shamaine.
Don't miss this hilarious line-up and get ready to laugh your hearts out with the region's neighbour-comedians as they crack jokes about their respective countries and take friendly-fire digs at one another.
Event Information
Dates: 25 - 29 May 2022
---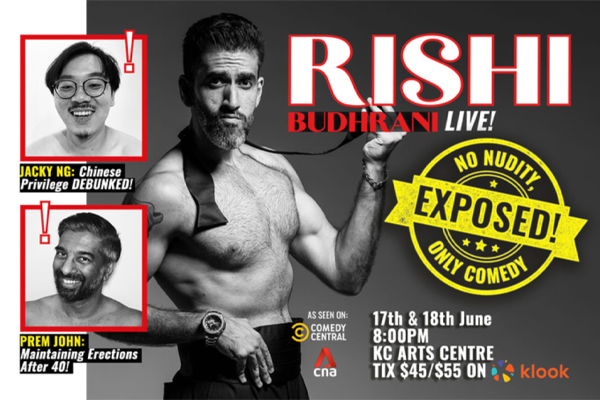 "Teasing social commentary," The Straits Times, Life!
"Hilarious material," The Star Online, Malaysia.
"A comedian with the Midas touch," Bakchormeeboy
For the first time since Singapore fully reopened, stand-up comedian Rishi Budhrani exposes himself!
During the pandemic, he was forced to tell you jokes and entertain you remotely. You might have heard him as the voice of roti-prata seller, Sammy, on award-winning Netflix series, Downstairs. You might have seen him being chased around the cops as he ran around Singapore to explore hidden gems in Singapore Tourism Board's web series, S.P.I.E.S. Or, you may have seen him on CNA as he faked orgasms while learning how to be a sexual wellness expert for their series Just Don't Tell Mum. But, make no mistake about it, Rishi is at his absolute best when he entertains you on a live comedy stage.
Also, for the first time in 35 years, he appeared topless in the national newspaper for a health and fitness photo shoot. In short, this juggernaut of SG's comedy scene has exposed himself in many ways in the past 2 years. But this time, he's back to EXPOSE himself in the best way he knows; through comedy.
RISHI BUDHRANI LIVE & EXPOSED. NO NUDITY, ONLY COMEDY.
Also featuring SGAG superstar; Jacky Ng! That Indian lawyer in all Mediacorp dramas; Prem John! And debutante D Roy.
Event Information
Dates: 17 & 18 June 2022
---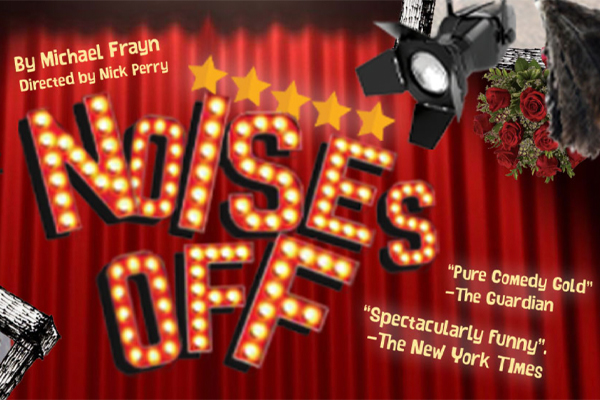 Often hailed as the greatest farce ever written, Michael Frayn's irresistible comedy just never gets old. As the action unfolds, we witness not one play, but two. On the night before it opens, a fraught theatre company endeavours to desperately drag their sex farce, Nothing On, up to speed. Relationships buckle and break as we watch the backstage antics spill into the onstage performance in a later disastrous matinee and a nightmarish final production.

"Ingenious…Madcap" The Wallstreet Journal

"There has never been a more brilliantly conceived machine for helpless laughter".
The Independent

"Pure comedy gold" The Guardian
Event Information:
Dates: 22 Jun 2022 - 26 Jun 2022
---
KC Arts Centre – Home of SRT
20 Merbau Road, Singapore 239035
You can access a visual map that details the key steps to our venue from public transport routes.
Click for your desired route:
Fort Canning MRT
Robertson Walk – taxi drop off
Click here for more information about our efforts to make our theatre accessible.
Parking Options:
Robertson Quay Hotel
UE Square
KC Arts Centre – Home of SRT is SG Clean certified