Access at SRT
SRT aims to provide an excellent experience and service for all patrons who may require additional support to access our venue and enjoy our events. The term 'Access' refers to the ability to access any service and therefore highlights the adjustments made to support a patron's journey to SRT, our venues and performances. We are committed to developing and improving access through a programme of assisted performances and through our leadership position supporting the Access Arts Hub. If you have an Access enquiry please contact us at 6733 8166 from 11am – 7pm, Monday – Friday.
Access Development Programme is made possible by the David Marshall Endowment and managed by Temasek Foundation.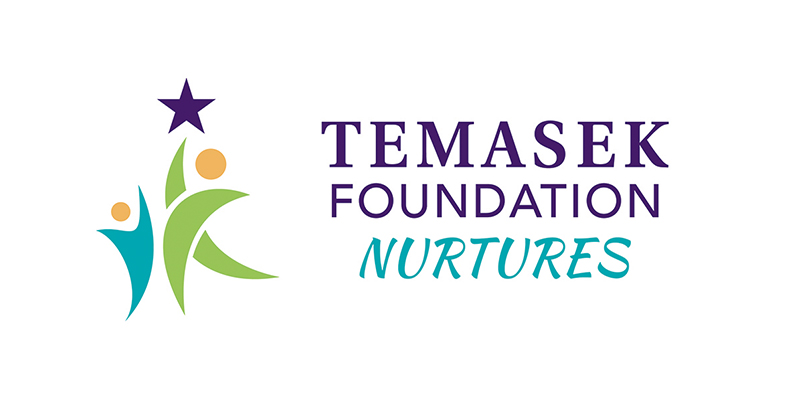 ---
Access Arts Hub

The Access Arts Hub is a consortium of individuals and organisations with a shared agenda to make the arts more accessible and appealing for people with disabilities (PWD). The HUB's origin stems from initial training provided by Kirsty Hoyle of Include Arts organised by the Esplanade – Theatres on the Bay, SRT and supported by the British Council in February 2018. The HUB wants to develop better Access to the arts in Singapore by working with a diverse membership base, to make informed changes to support all communities to be nourished and entertained by the Arts. For more information please head to theAccess Arts website.

Audio Description in the Theatre Workshop is available to those who participate in Access Arts Hub. Click here for details. *Submission for the Audio Description in the Theatre is now closed*

Wheelchair Users

KC Arts Centre – Home of SRT is accessible for wheelchair users to enter the venue from both the front and rear entrances. There is currently 1 wheelchair space on row Q in the theatre stalls. If you require a wheelchair space or would like to understand more about transferring options, please contact our venue team at boxoffice@srt.com.sg or 6733 8166

SRT is developing plans to increase wheelchair seating and support better access to the theatre.

Relaxed Performances

A relaxed performance is designed to allow patrons a more 'relaxed' theatre environment. The lighting and sound cues are adjusted to be less startling, patrons can exit and enter the auditorium at any time and a designated quiet space is made available. Patrons who may benefit from this performance include those on the Autistic spectrum, living with Dementia and patrons with diverse learning and communication needs.

Visual Stories/ Maps

Visual Stories are a visual aid that demonstrate what to expect in preparation for a visit to the theatre. They accompany a Relaxed Performance visit to familiarise yourself with our venue prior to a visit. They are also a great tool for anyone visiting KC Arts Centre for the first time.

You can access our visual map that details the key steps to our venue from public transport routes. Click for your desired route:
Fort Canning MRT
Robertson Walk – taxi drop off

Download PDF

Singapore Sign Language Interpreted Performance (SgSL)

Sign Language Interpreted performances are designed to cater to patrons who are Deaf or Hard of Hearing. In a signed performance, there will be a trained interpreter who will be placed in a visible position on or near the stage. The interpreter will sign all auditory elements of the show using Singapore Sign Language. Advised by The Singapore Association of the Deaf, seating is allocated for each SgSL performance to provide an optimal view to both the show and the interpreter. Click Nursery Crimes and/or Guards at the Taj for dates of the signed performances.

Audio Description/ Touch Tours (coming March 2019)

An Audio Described performance is for patrons who are Blind or Visually Impaired, who require the theatre performance to be described live by a trained Audio Describer. The performance is verbally described and transmitted to the audience members through their own mobile phone devise with earphones. The commentary describes body language, expressions and movements that takes place on the stage. Accompanying this service are Touch Tours, which take place on stage prior to the performance. Touch Tours allow patron to touch key props, costume and set, with accompanying description by the Audio Describer. Download your Sennheiser Mobile Connect app now prior to your visit.
---
RECOMMENDED FOR YOU
Pleases tilt your device view in portrait mode for better view