Fundraising Events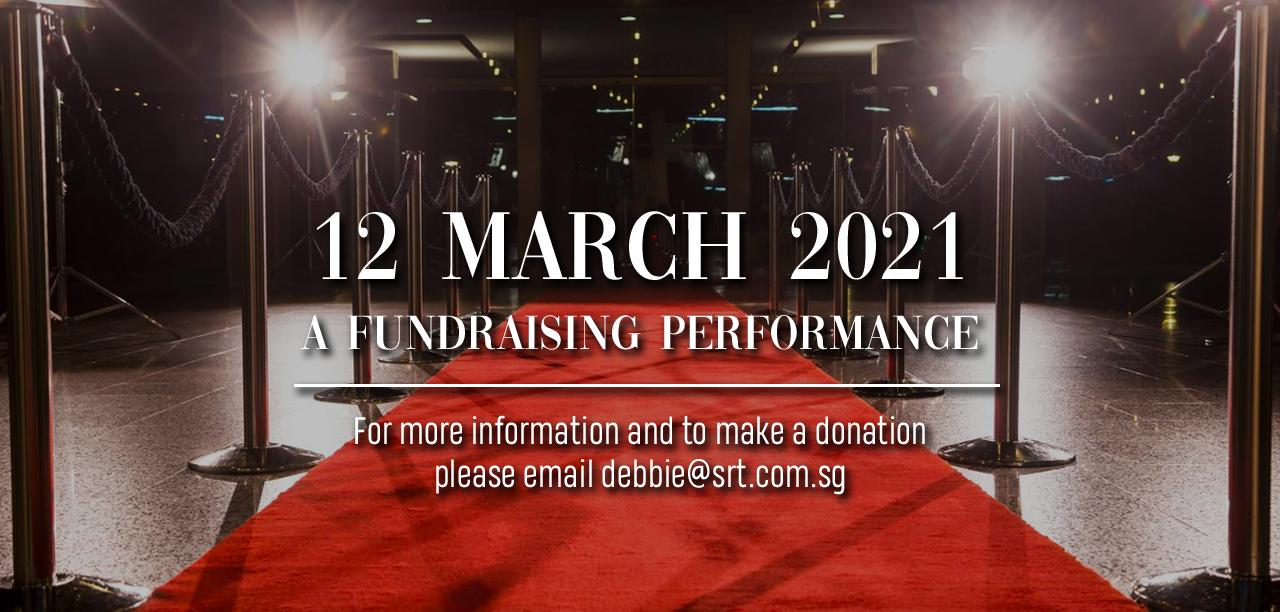 The Theatre Ball by SRT is one of the most anticipated fundraising events of the year. Many of our stalwart supporters have said the Game of Thrones Ball in 2019 was probably their favourite to date. Sadly, that was the last one we were able to do due to COVID19.
SRT has achieved plenty despite the pandemic and continue to support artists and our industry through this challenging time. But as a non-profit charity, we rely on these galas to help us raise funds to keep our doors open.
So, if you might have bought a $1,000 seat or a $10,000 or $20,000 table in the past and were considering coming to support us at the Theatre Ball in 2020 or 2021, we appeal to you to please consider contributing that same amount to SRT as an outright donation.
In appreciation of the support from our donors, we will be planning an exclusive by invitation only black-tie premiere of our next production, The Sound Inside, on March 12th. With a performance at 6pm and 9pm, you have the option to arrange a dinner with your friends before or after either show should you wish.
Your patronage will allow us to bring communities together through the power of storytelling, help keep spirits high through great art and enable us to provide much needed employment to the many freelancers in our creative economy who are struggling at the moment.
A silver lining of this past year has been that there is a greater appreciation for the arts, and a desire to watch more live performances. We're not asking for your support to save SRT because it's all doom and gloom. We're here to ask for your support because we are producing some amazing content for young and old alike and working our socks off to bring you some of the very best theatre in Singapore.
This fundraising campaign is from 16th February to 30th March 2021. For more information and to make a donation, please email debbie@srt.com.sg.
---
As a non-profit organisation, it is imperative for SRT to raise funds in order to continue producing productions of the highest calibre, and to keep the company running on a day-to-day basis. SRT organises several high-profile fundraising events every year, ranging from celebrity concerts, prestigious costume balls to gala benefit dinners.
We are grateful that many prominent individuals of Singapore society volunteer their time and energy to sit on the organising committees for our various fundraising events.
SRT's fundraising events are also an excellent platform for any corporation wishing to target specific target audiences to launch or re-brand their products; to entertain their clients; or to invest in highly visible community relations.
To find out how your company can be involved in our fund-raising events, please contact us via email at office@srt.com.sg or call us at 6221 5585.
---
RECOMMENDED FOR YOU