Fundraising Events
The Game of Thrones Ball - The Theatre Ball by Singapore Repertory Theatre (SRT) was hailed, once again, as the party of the year! Guests arrived at the stunning Capitol Theatre and were greeted the Night King, White Walkers and a white dire-wolf who led them into the Great Hall of King's Landing. Olga Iserlis outdid herself by transforming the venue complete with banners from each of the Houses, dragon eggs, Little Finger's brothel, dragons flying, and of course, the Iron Throne.
This year's SRT Ball was sponsored by HBO Asia as part of their pre-launch activities for the final season of GoT – the most watched television series in history. The outstanding culinary team from The Capitol Kempinski Hotel created a menu that was worthy of a Westeros feast, including a dessert spread fit for a king (or queen).
Funds raised will support SRT's further development of community and educational programmes.
Thank you to all our patrons, sponsors and of course to our fab committee:
Olga Iserlis, Stuart McLelland, Bina Rampuria, and Jin Liu.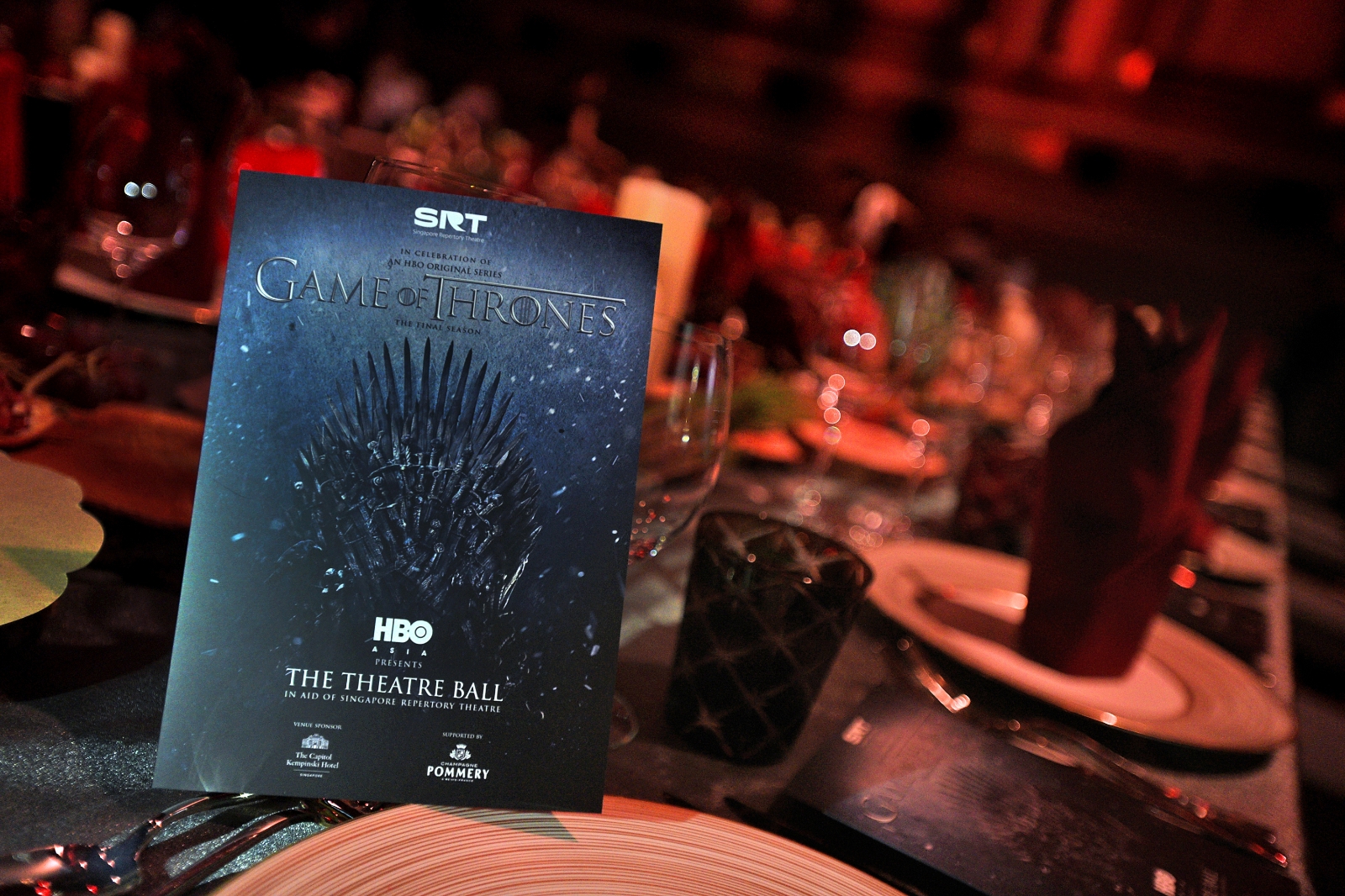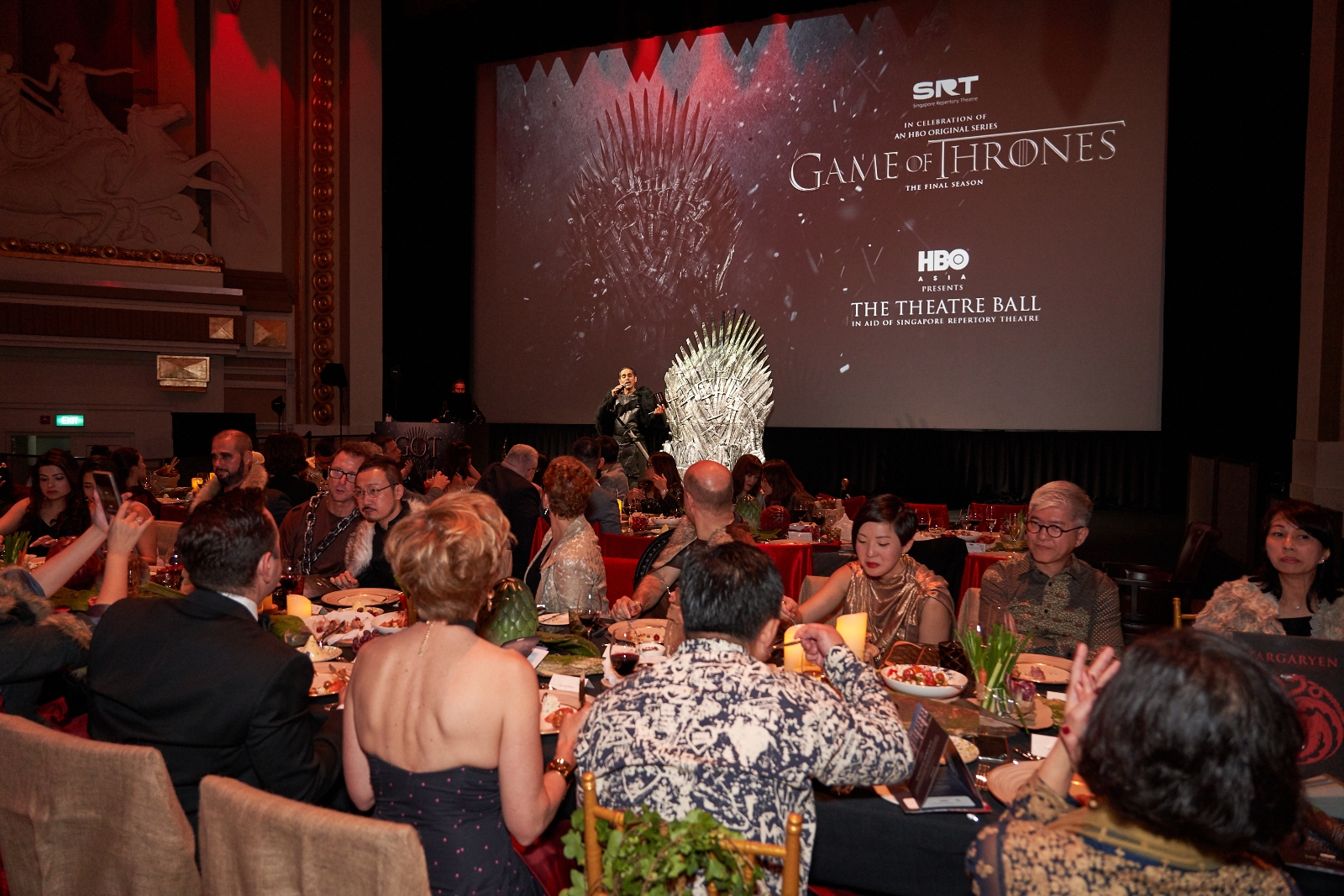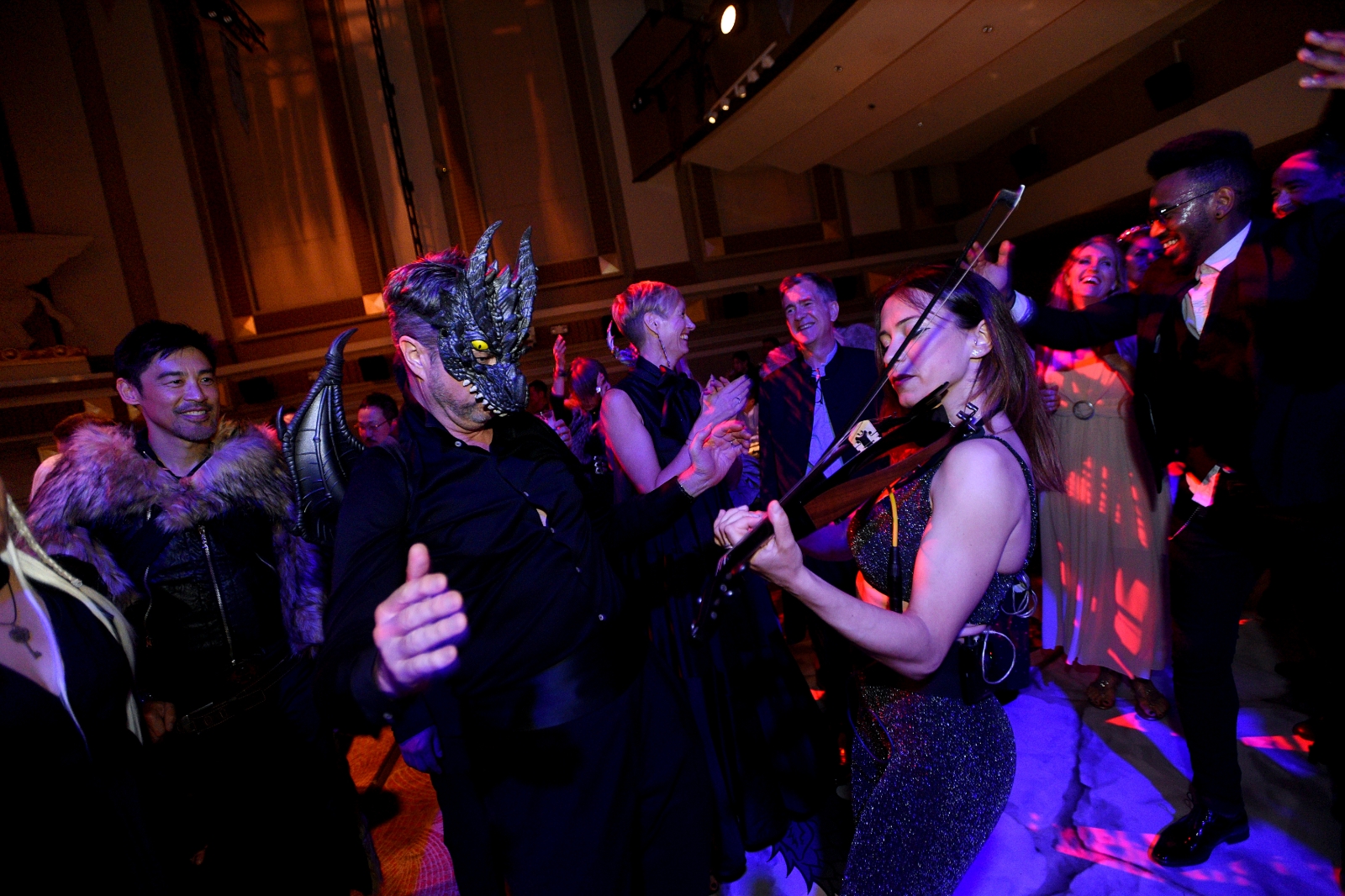 As a non-profit organisation, it is imperative for SRT to raise funds in order to continue producing productions of the highest calibre, and to keep the company running on a day-to-day basis. SRT organises several high-profile fundraising events every year, ranging from celebrity concerts, prestigious costume balls to gala benefit dinners.
We are grateful that many prominent individuals of Singapore society volunteer their time and energy to sit on the organising committees for our various fundraising events.
SRT's fundraising events are also an excellent platform for any corporation wishing to target specific target audiences to launch or re-brand their products; to entertain their clients; or to invest in highly visible community relations.
To find out how your company can be involved in our fund-raising events, please contact us via email at office@srt.com.sg or call us at 6221 5585.