SRT is proud to present a series of 9 new and original monologues created by 9 local writers on the optimistic, the bittersweet, and the touching side of life in the shadow of the coronavirus. Based around the theme "Silver Linings" each short 4-6 minute monologue looks at the optimistic, the humorous, the bittersweet, and the touching side of life under Covid-19, and the silver linings that we may find in these unusual and often frightening times. Find out more about the individual monologues here.
About The Writers
Rishi Budhrani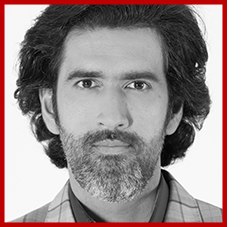 After being fired from his father's tailoring business, Rishi used all that leftover material to make history by becoming the first Singaporean to win the Hong Kong International Comedy Competition and perform at the Gotham Comedy Club in NYC. Since then Rishi has been invited to headline shows in Sydney, Melbourne, India, China, Sri Landa and Dubai.
Locally, Rishi has performed multiple sold-out shows of his signature solo stand-up comedy performances titled: Cannot Means Cannot. He's also been seen in Dream Academy's Happy Ever Laughter and Mediacorp's The Noose and Kakis LIVE.
In addition to performing as a comedian, Rishi has written humour columns for Esquire, sketches for TV shows like The Noose and OK! Chope and also for theatre shows, Meenah & Cheena and The Rishi and Sharul Show.
Find out more about Rishi here.
Jacke Chye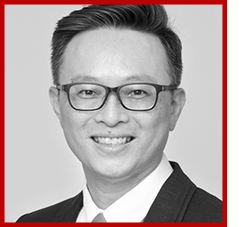 Jacke's most recent play, The Greatest Love of All, was part of the anthology of short plays, State of Mind (2016). staged by his non-profit theatre company, Playground Entertainment. His playwriting journey included Firecrackers & Bombshells (Playground Entertainment, 2014) and Catching Adam Cheng (Action Theatre, 2008) which won Action Theatre's Theatre Idols that year.
Along the way, he survived Theatrework's 24 hour playwriting competition 5 times and was placed Second (2007), Merit (2008), Second (2009), Third (2015) and Merit (2015). His work was also featured in Short & Sweet Singapore, Singapore's Writers' Festival and Victoria School's Drama Festival.
Dick Lee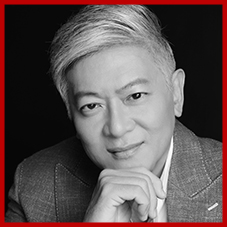 Dick Lee is one of Singapore's best-known personalities in the art scene. Besides his creative output as a musician, playwright and designer, Dick is also involved in the creative ideas in events management and advertising. In 2004, he has conferred the Cultural Medallion, one of the top accolades in Singapore, for his achievements in music. Throughout his career, Dick has orchestrated and directed numerous national-level projects and events.
Find out more about Dick here.
Ken Kwek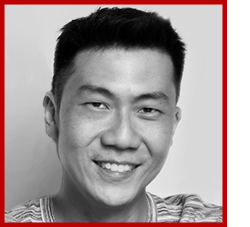 Ken Kwek is an award-winning filmmaker and writer. His film credits include Sex.Violence.FamilyValues and Unlucky Plaza, which premiered at the 2014 Toronto International Film Festival and won Best Director at the Tehran Jasmine Film Festival. His music video You Can't Touch Me Now was nominated for Best Comedy at the 2019 L.A Music Video Awards. Ken's plays include Apocalypse: LIVE! (Wild Rice, 2008) and This Is What Happens To Pretty Girls (Pangdemonium, 2019). He has written two children's novels, Kelly and the Krumps and the best-selling Timothy and the Phubbers.
Dora Tan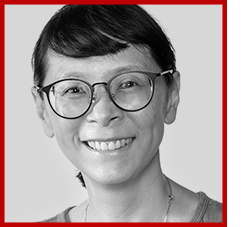 Some of Dora's plays include A Wedding, A Funeral and Lucky the Fish (2014 and currently online), This time next year we'll all be dead (2018), Sadness is the New Normal (2016), Why I don't take Ma on holiday (2016) and Just late (2008). Versatile in various genres, Dora also writes short stories. In 2019, her short story Seven Views of Redhill was adapted to the stage in Arts House's Page to Stage programme. She has won NAC's Golden Point award in 2007 (2nd prize) and 2015 (3rd prize). Her stories have been published online and included in the Balik Kampong anthologies.
Jo Tan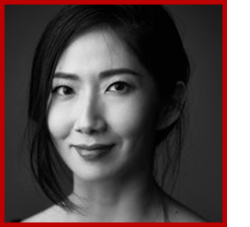 Jo is an actress who trained in Paris, and has performed in various cities including New York, London, Beijing and Yeosu, and recently won the Life! Theatre Awards Best Actress title in 2020 for her self-penned one-woman show Forked, presented by The Finger Players. You may also have seen her on the small screen or big screen over the past years. She was an arts journalist with Time Out Singapore, Today newspaper and The A-List for several years, and began writing theatrical scripts three years ago, several of which will receive stagings this and next year.
Michelle Tan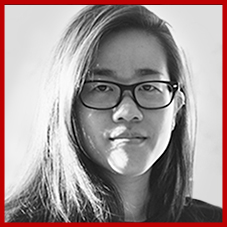 Michelle is a writer and drama educator. As a playwright her work has been produced by several local theatre companies, including Cake Theatrical Productions and Singapore Repertory Theatre. Her last play, I Am Trying To Say Something True, was commissioned as part of the Esplanade Studios 2018 season. Currently Michelle teaches in the theatre department at the School of the Arts.
Tan Suet Lee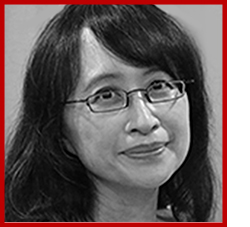 Before becoming a playwright, Suet Lee practised as a chartered accountant. Since making the switch, she has written a number of plays including: Going Wild in the Country (2018), The Swing (2017, 2013), Weight of Emptiness (2016), Assassins (2016), Beautiful Companion (2016, 2006), A Second Life (2015), Lies in Waiting (2011), Sperm (2008), and Shopping with Ang (2004) by Yellow Earth Theatre (YET) at the Typhoon 3: International East Asian Playreading Festival. An extract of The Swing was presented at Theatre 503, London, November 2016 and La MaMa, New York in January 2014.
A published playwright and short story writer, Suet Lee also writes TV and film scripts, and poetry, and was awarded third prize for English Poetry at the Golden Point Award (2017). Suet Lee holds a Master of Arts in Creative Writing from Swansea University and is currently studying for a PhD in Creative Writing.
Wheelsmith (Access Path Productions)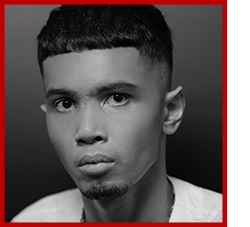 Wheelsmith is an award winning Music Producer, Rapper and wheelchair rugby player for Team Singapore. He is particularly drawn to rapping as "music allows me to be fearless and brazen".
He performed with local celebrities for the President's Star Charity in 2016 and made his debut as a sound engineer, composing soundscapes and performing for the theatre production And Suddenly I Disappear: The Singapore/UK 'd' Monologues. An international Unlimited Commission, the work travelled to Singapore, London, Leicester, Oxford and Cardiff, Wales.
Since then he has gone on to serve as Sound Designer for Not in my Lifetime? by The Finger Players. He was also a performer and musician at the 2019 National Day Parade. In 2019, he released his debut single Vanilla on various high profile platforms such as Spotify and Apple.
Wheelsmith collaborated with Access Path for the Light to Night Festival 2020, starring in the National Gallery commission Self Portrait, a performative tour crafted as a visitors' response to the photography of Cultural Medallion winner Chua Soo Bin.
Find out more about Wheelsmith here.
The Coronalogues will premiere on SRT's Facebook Page on Tuesday, 26 May 2020 at 8pm. Click here to find out more.