A Wedding, A Funeral & Lucky, the Fish
1 May 2020, 8pm | Facebook Live (Rehearsed Reading)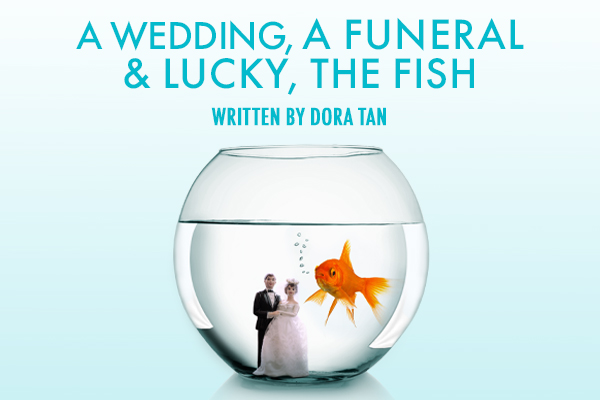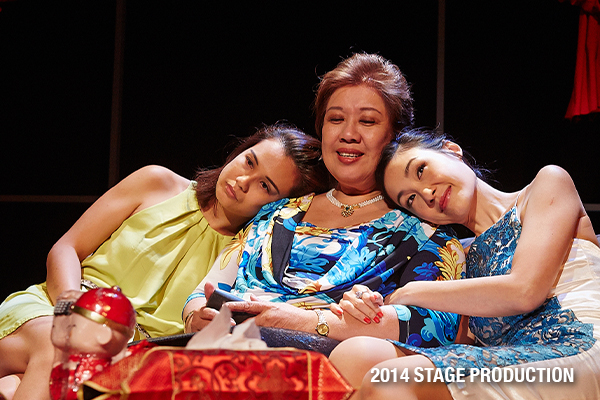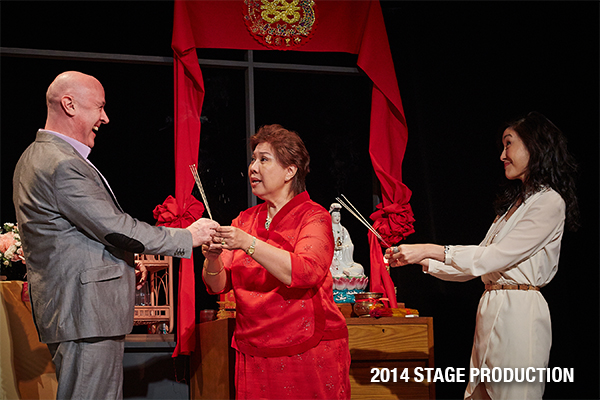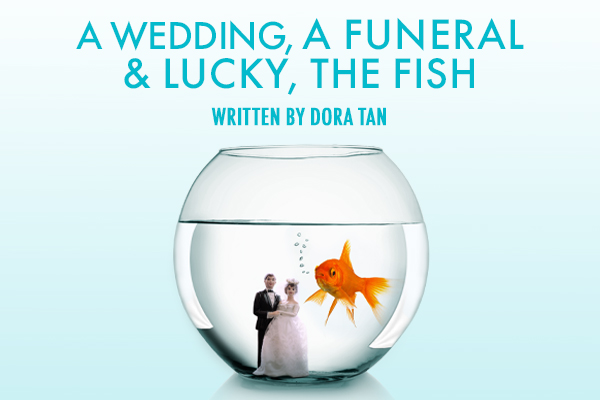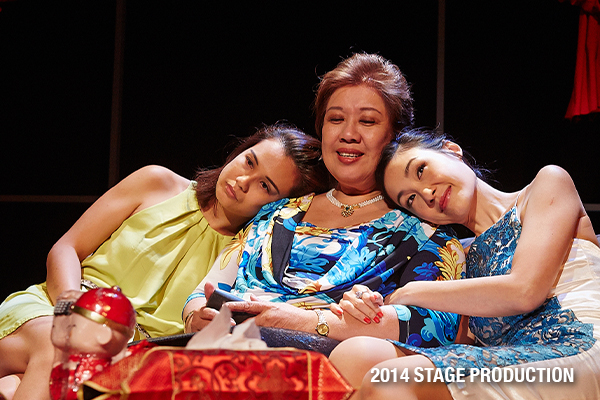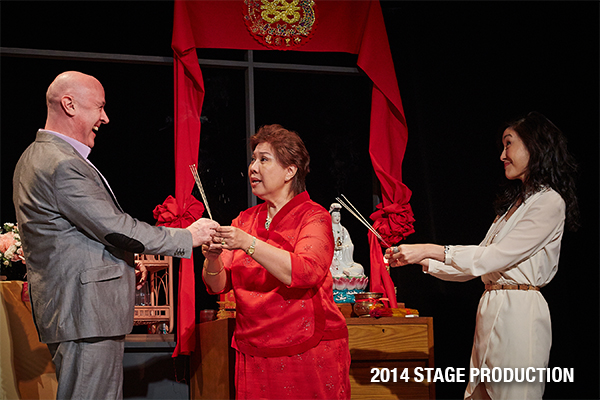 The Facebook live streaming of this Rehearsed Reading was on 1 May 2020, 8pm.
Is marriage still relevant to Singapore's modern society?
Do women still consider marriage a milestone in their life?
When Seraphina brings Alistair, her ang moh boyfriend, to Singapore, he thinks they're just having a cup of tea. Little does he know that he will be participating in his own wedding tea ceremony! But when the couple arrives, Sera makes a discovery so shocking its revelation would certainly stop the wedding! One by one, Xin Ru her sister, Alistair and Ma make the same discovery and for their own reasons, no one reveals. Absurd, funny and poignant, A Wedding, A Funeral & Lucky, the Fish will surely make you laugh because the alternative is a truth too bitter to swallow.
A Wedding, A Funeral & Lucky, the Fish was first presented in March 2014 under SRT's Stage Two as a double-bill together with Stand Behind the Yellow Line by Michelle Tan. This was part of a dedicated playwright incubator programme with esteemed playwright David Henry Hwang as mentor and Jack Bradley as dramaturg. The programme culminated in a staging of the plays with a professional cast and helmed by director Samantha Scott-Blackhall.
The live streaming of A Wedding, A Funeral & Lucky, the Fish brings back the original cast of the 2014 production, featuring Amy Cheng, Isabella Chiam, Daniel Jenkins and Catherine Sng. Samantha Scott-Blackhall will be directing the rehearsed reading.
ACCESS PROGRAMME
This live streaming of the rehearsed reading of A Wedding, A Funeral & Lucky, the Fish will include sign language interpretation. A Sign Language Interpreted performance is designed to cater for Deaf or Hard of Hearing patrons. The interpreter will sign all auditory elements of the show using Singapore Sign Language.
This Rehearsed Reading is presented under SRT's "Made in Singapore"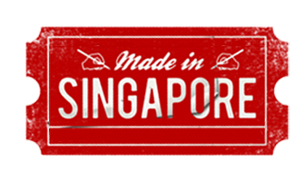 Event Date

1 May 2020, 8pm
Venue
Facebook Live (Rehearsed Reading)
Ticket Pricing

NIL
We recognise that this is a difficult time for many of us. However, if you are able to consider making a donation, your support of SRT during this challenging time will be especially meaningful. You can find out more about making a donation on our Giving.sg page here.