Goldilocks and the Three Bears | 金发姑娘和三只熊
Mandarin Performances now till 9 Sep 2023 | KC Arts Centre - Home of SRT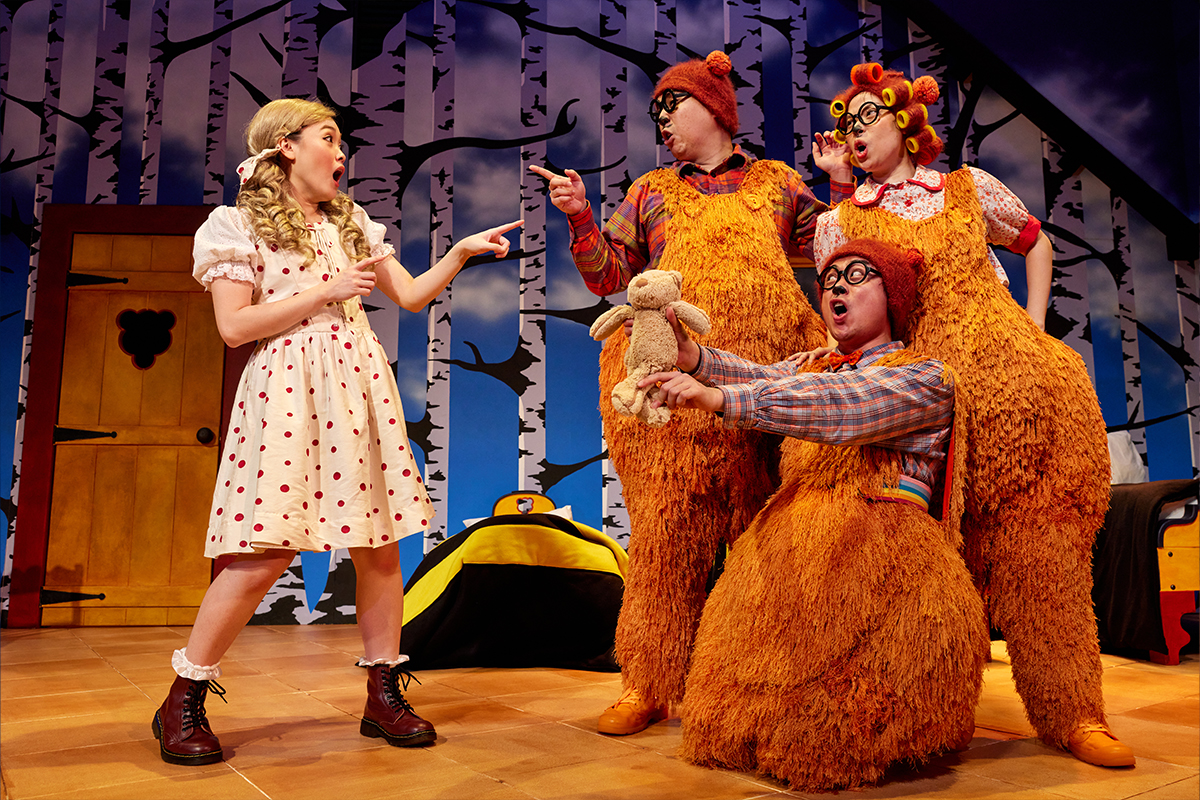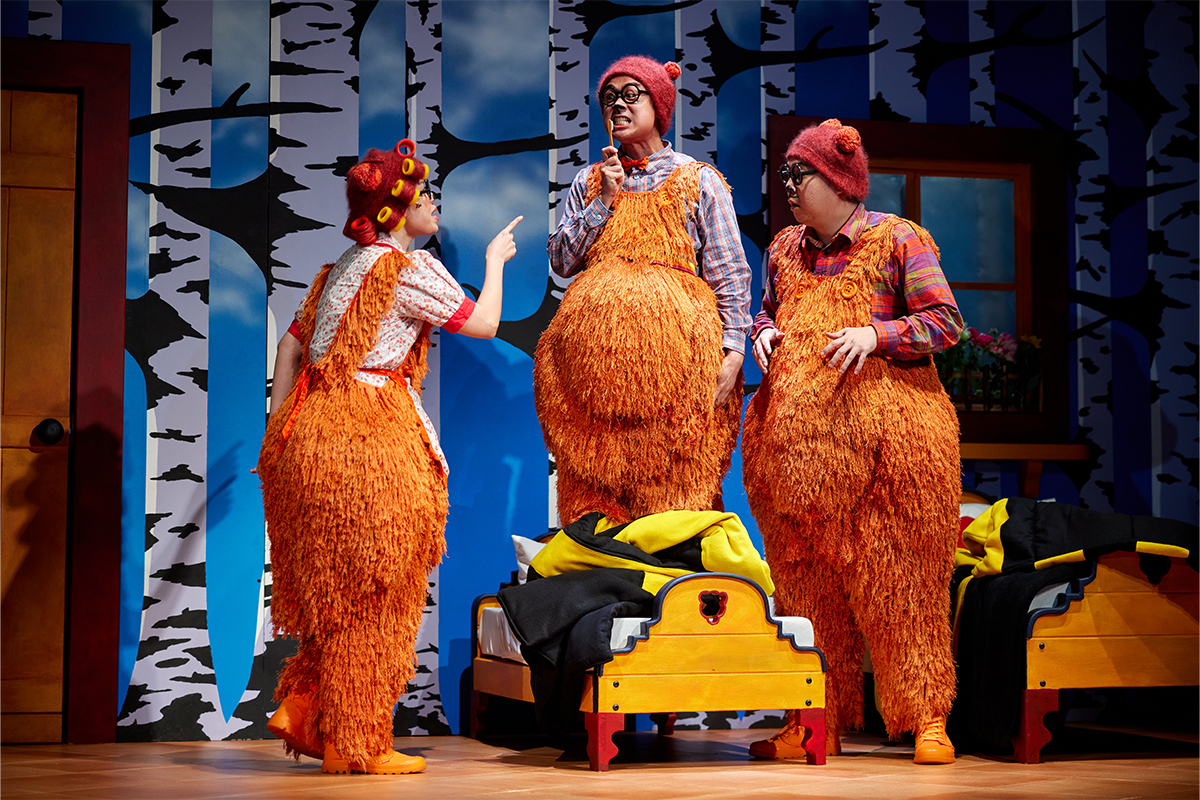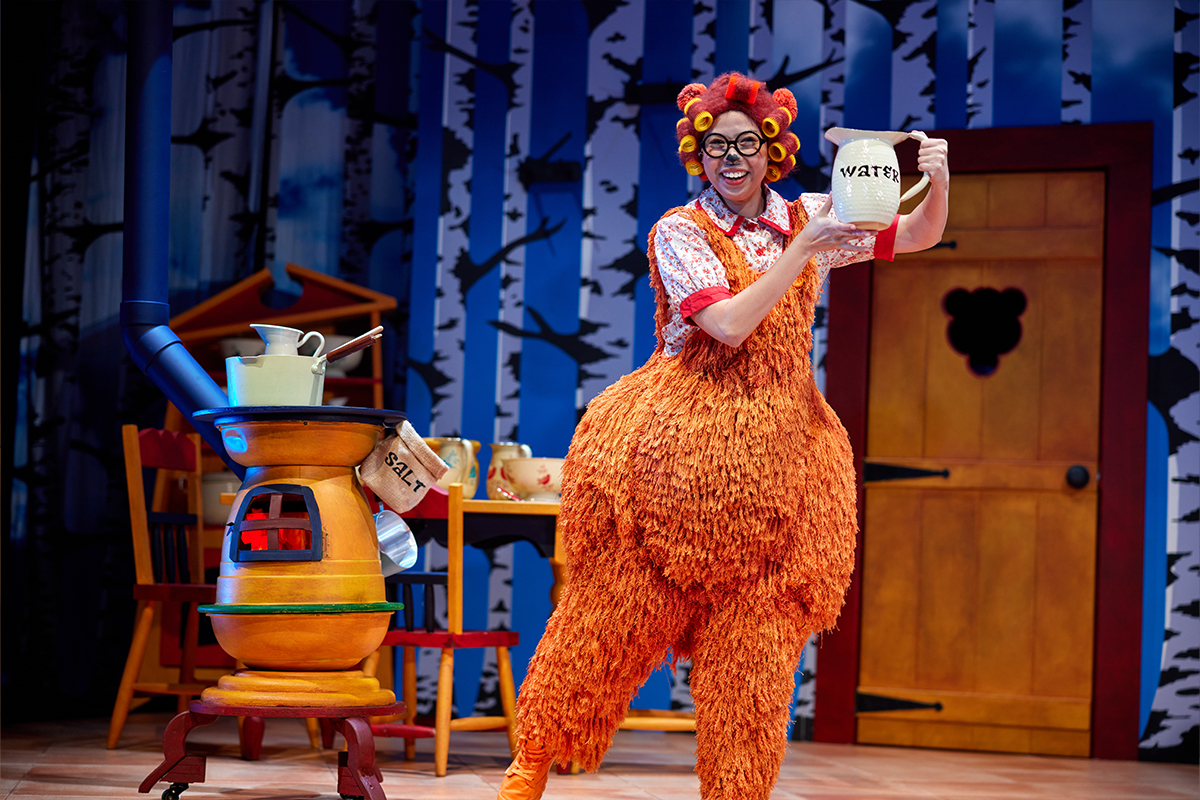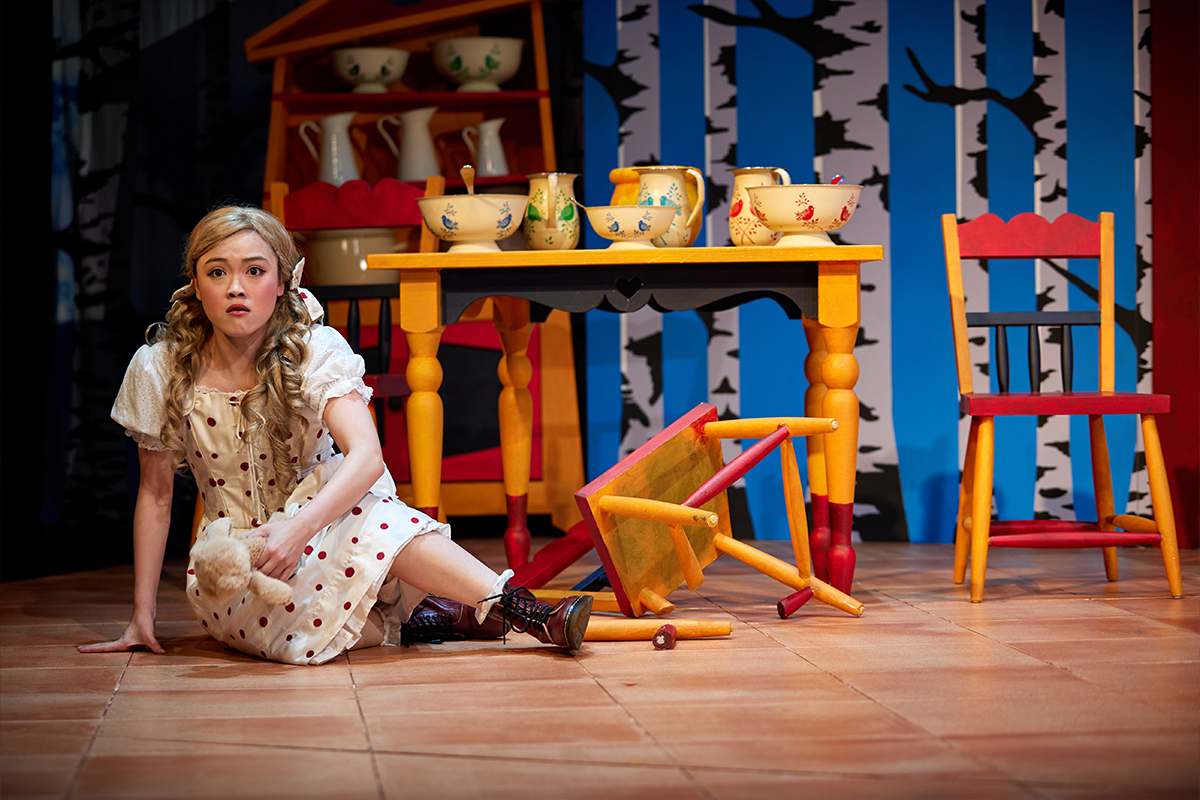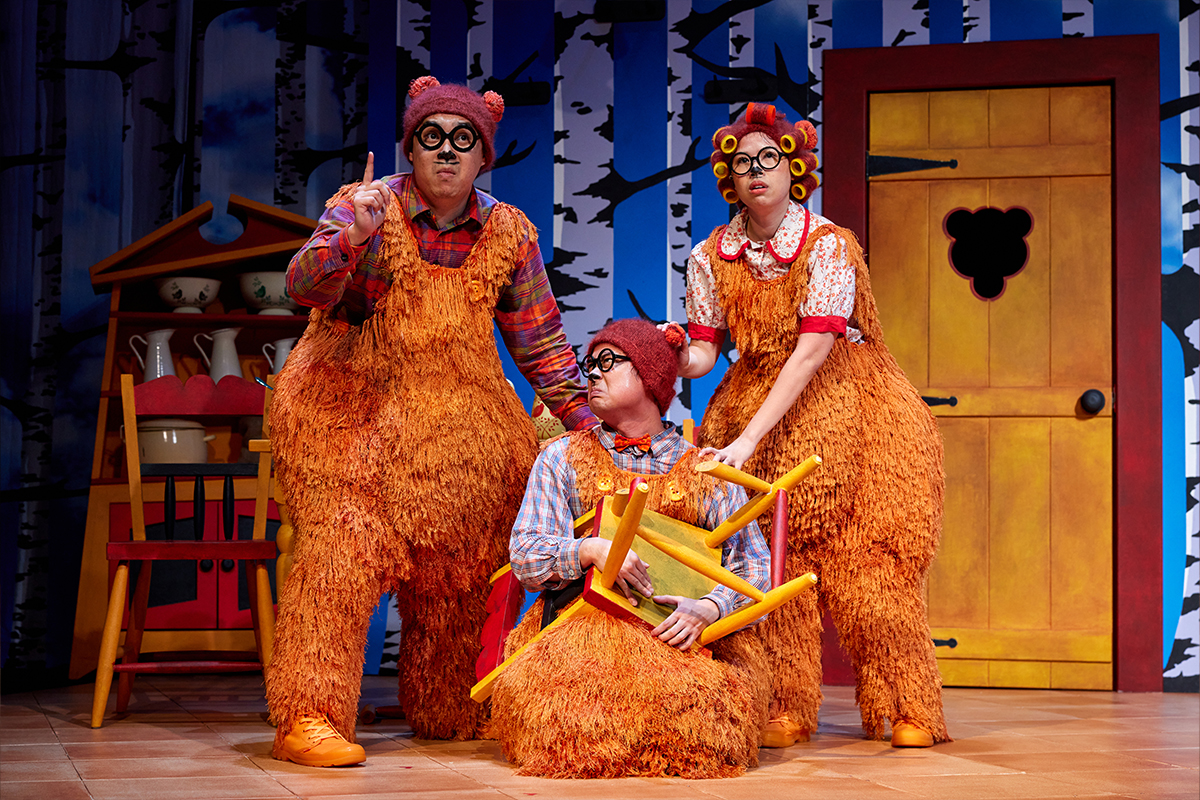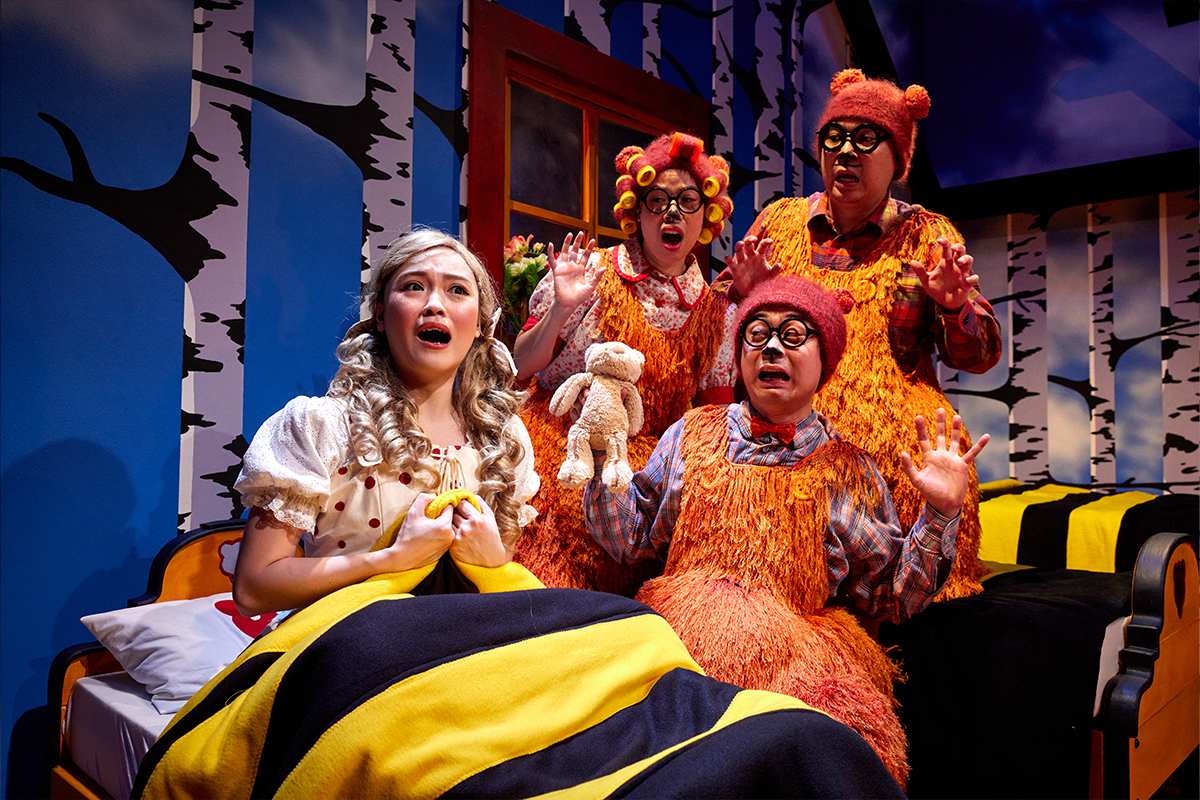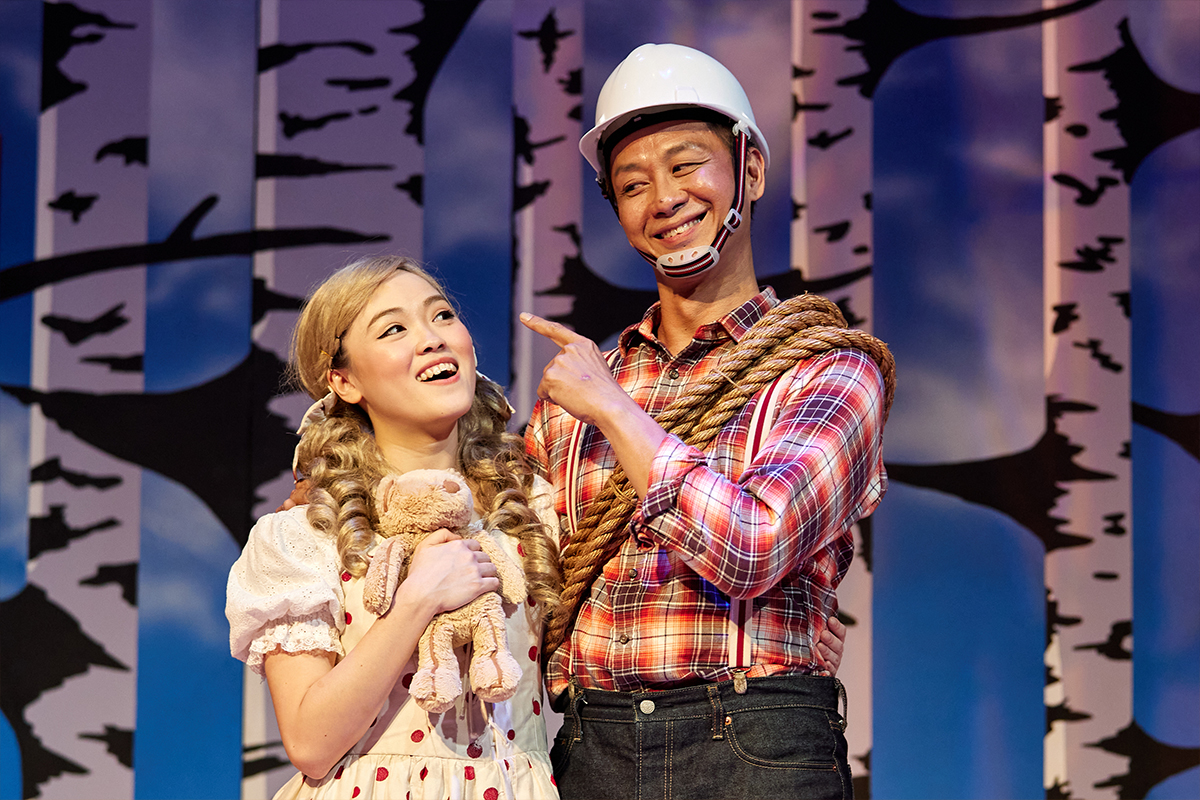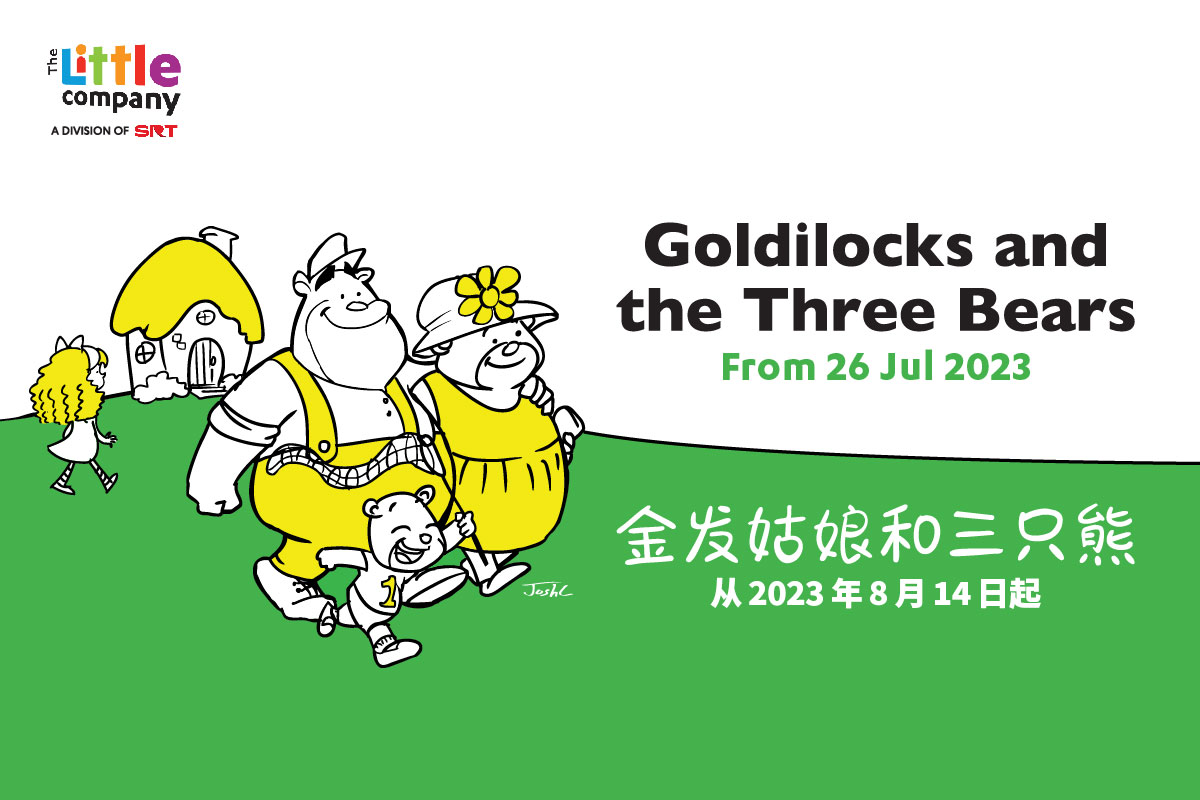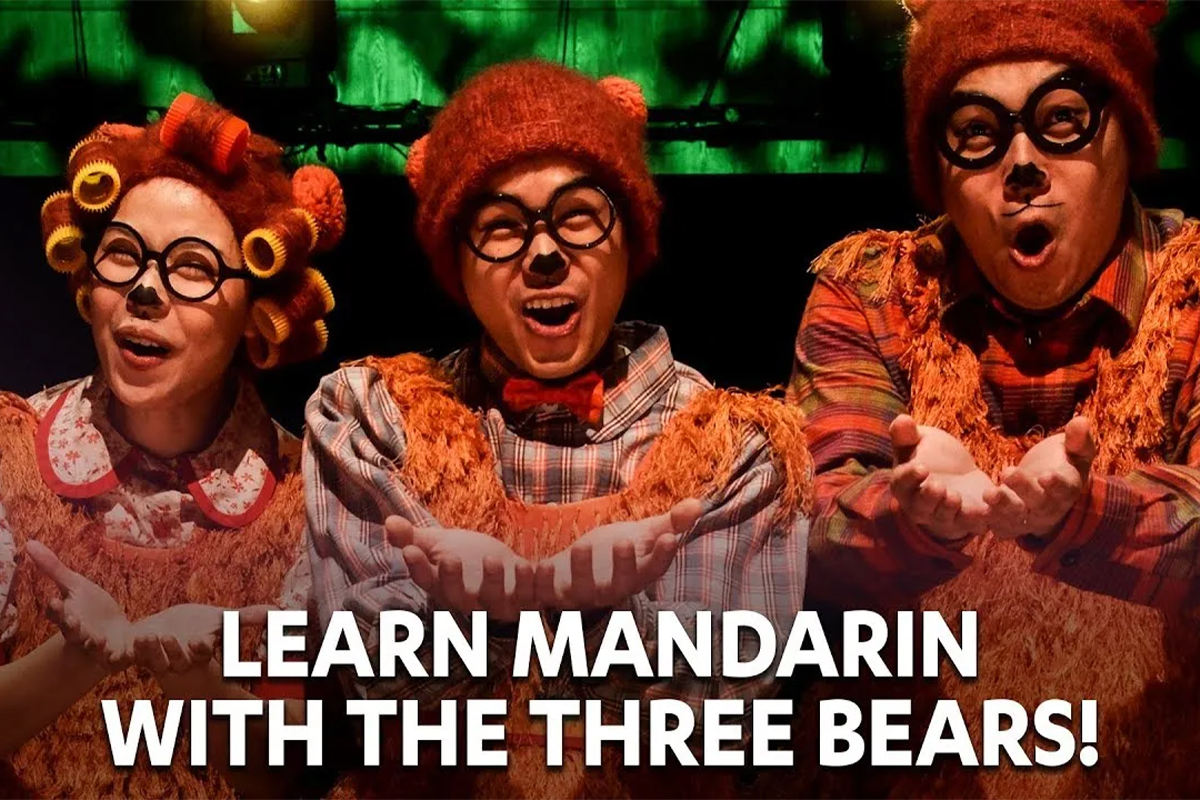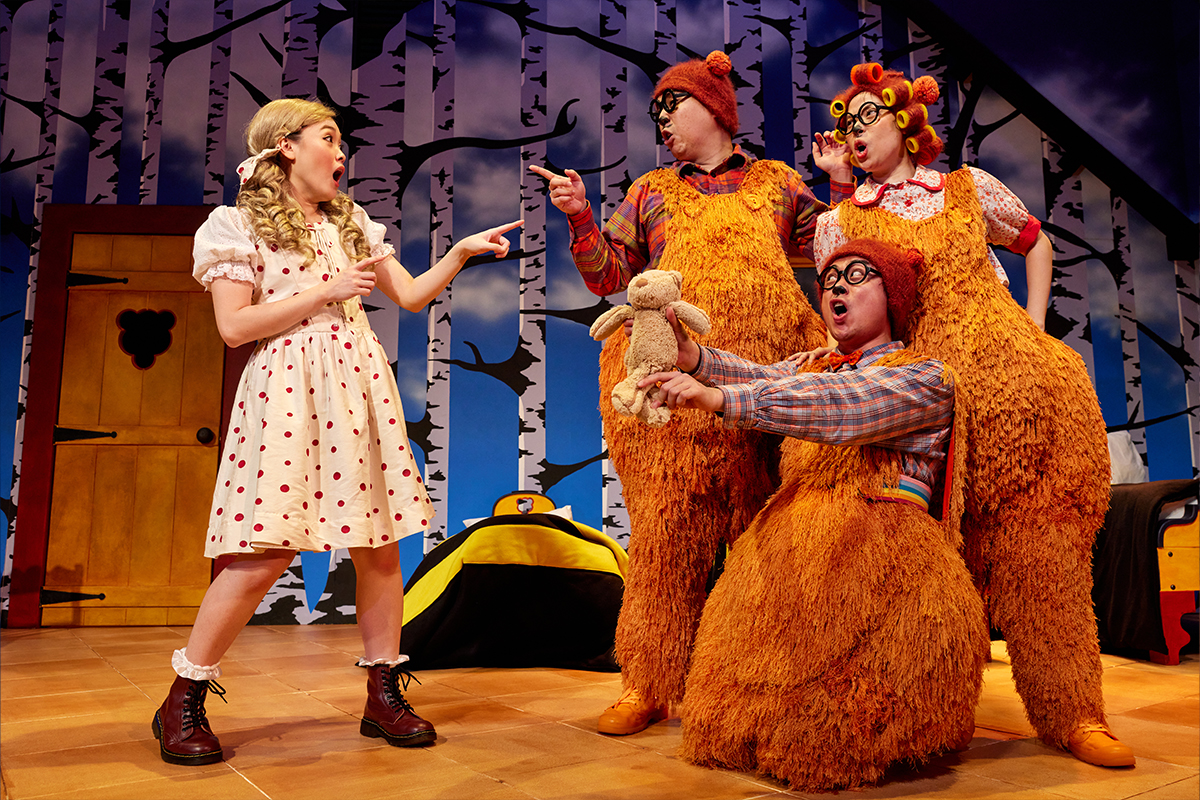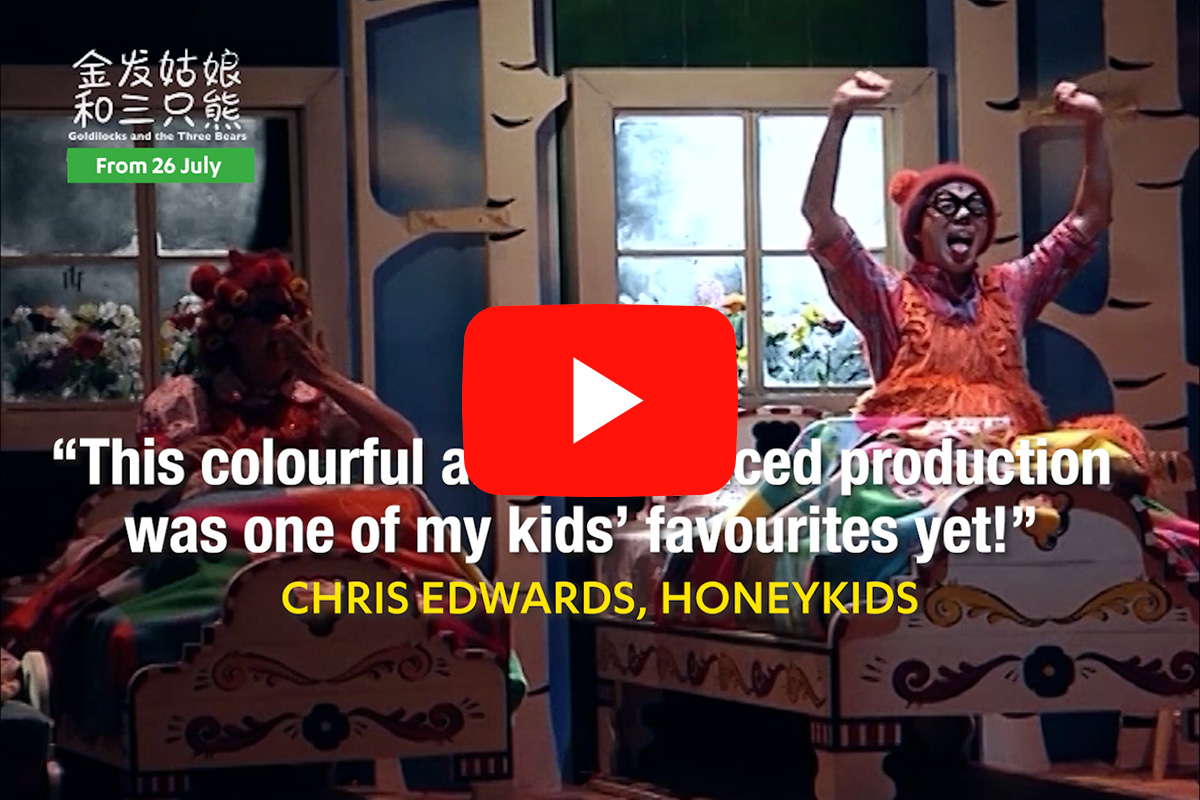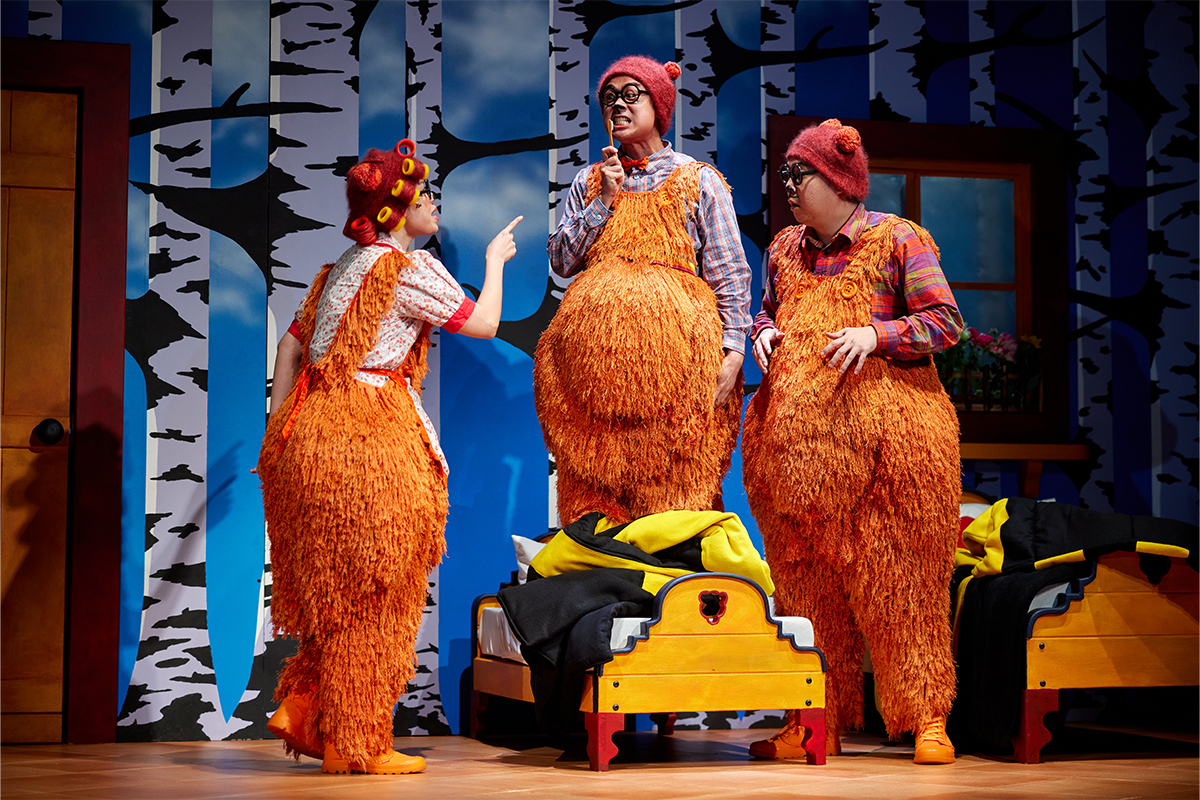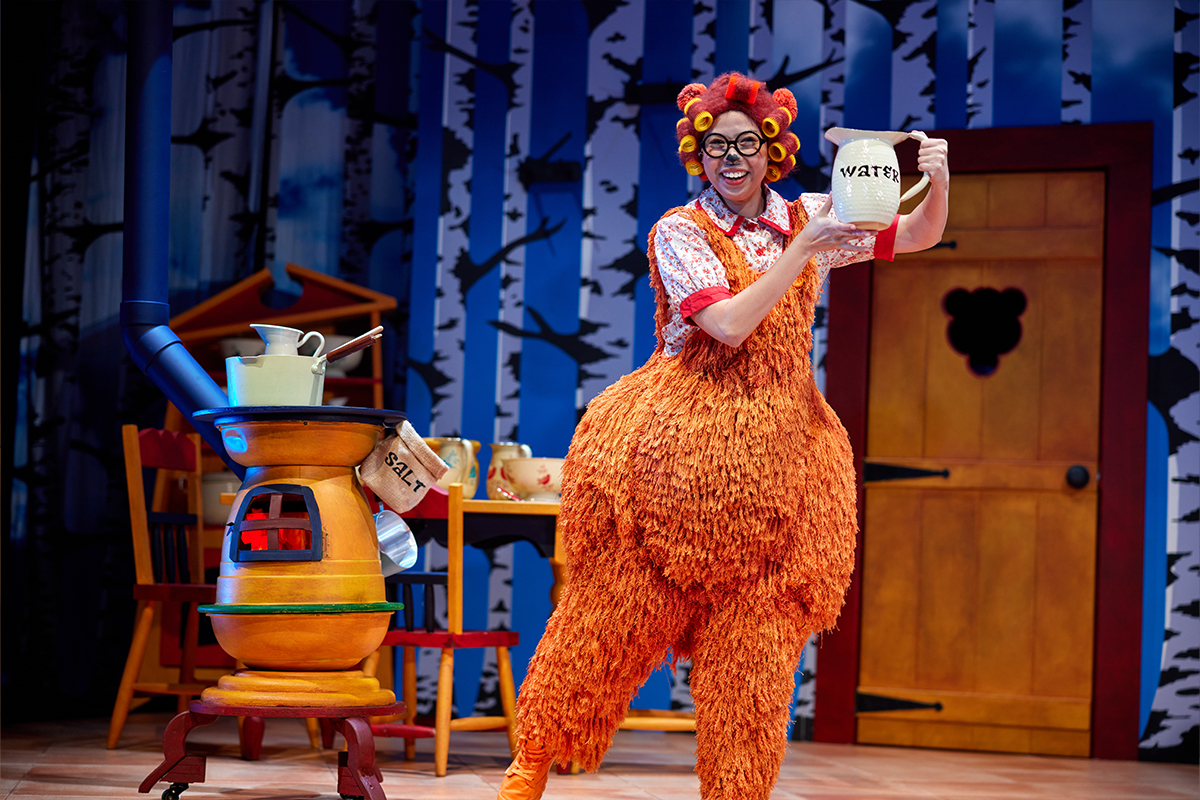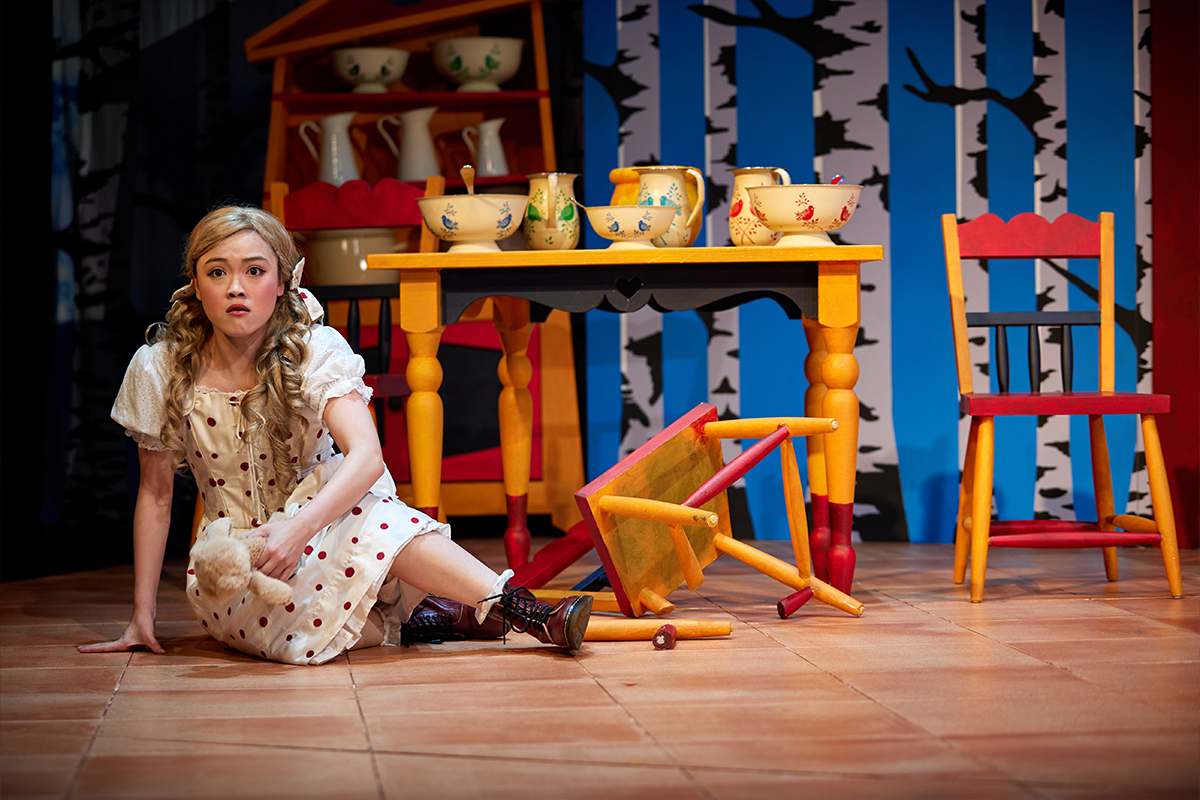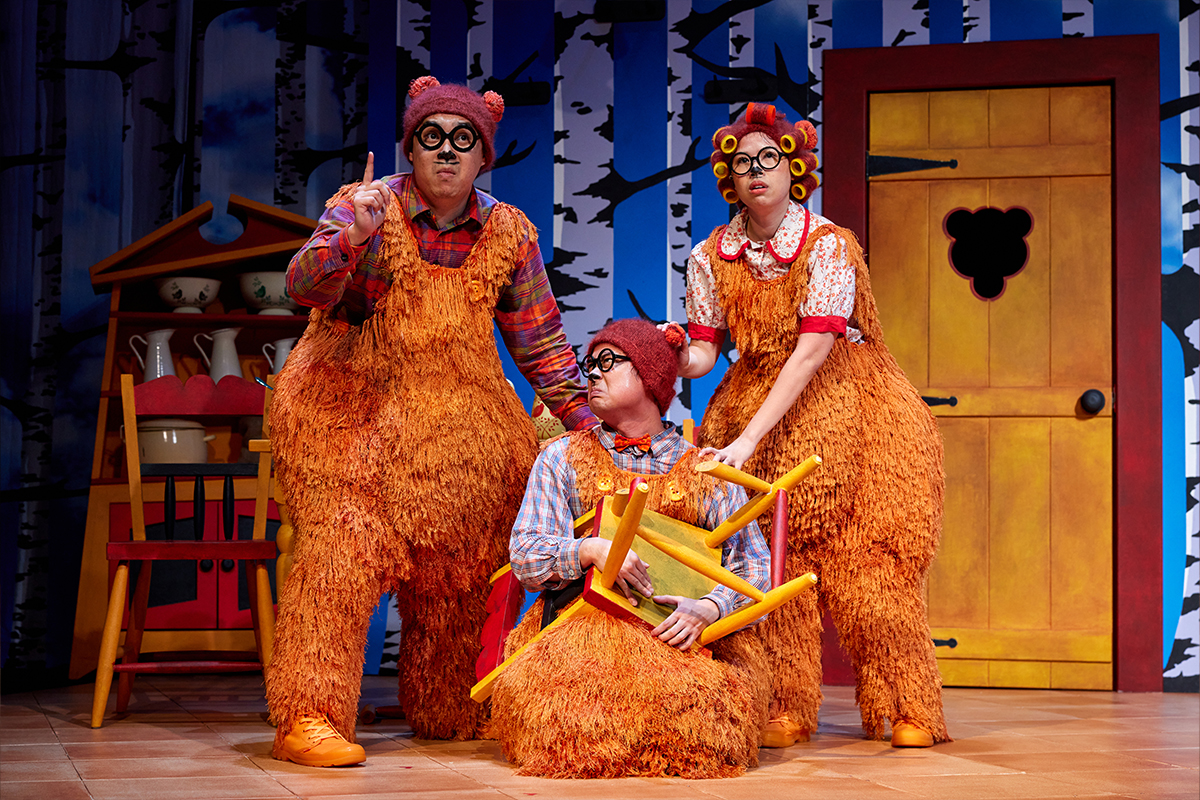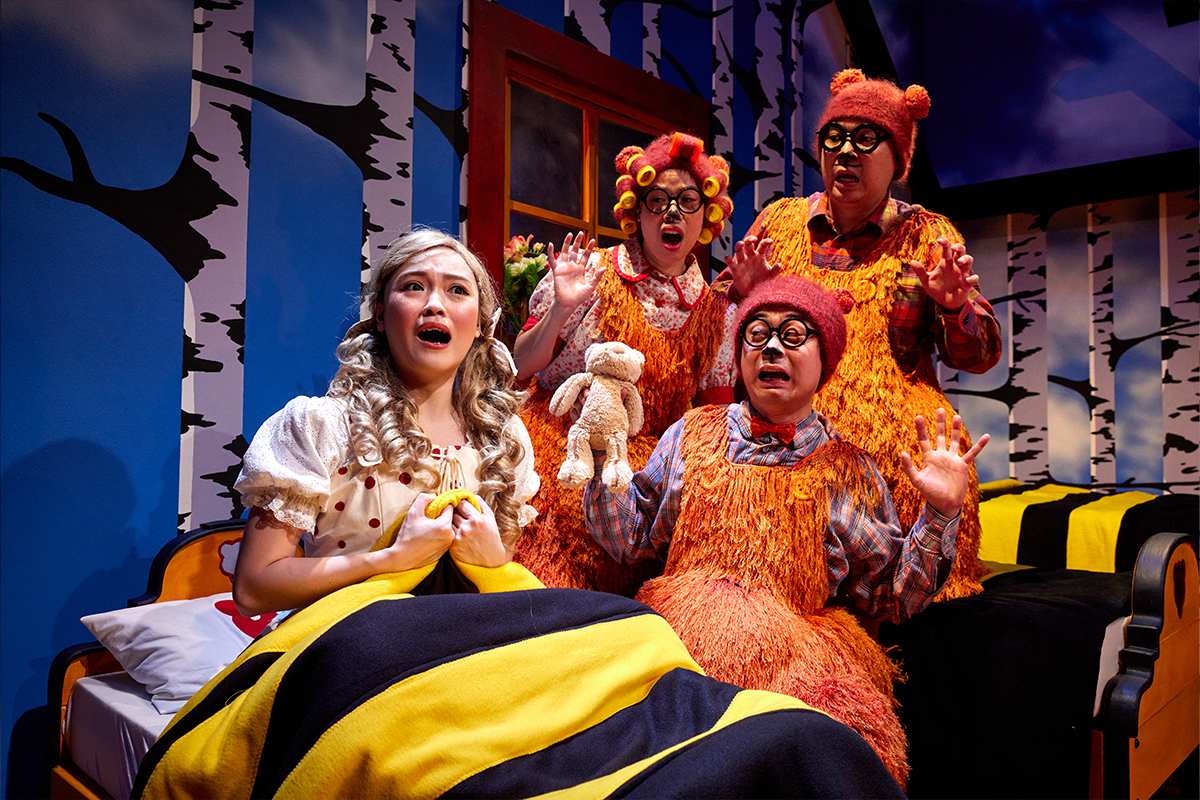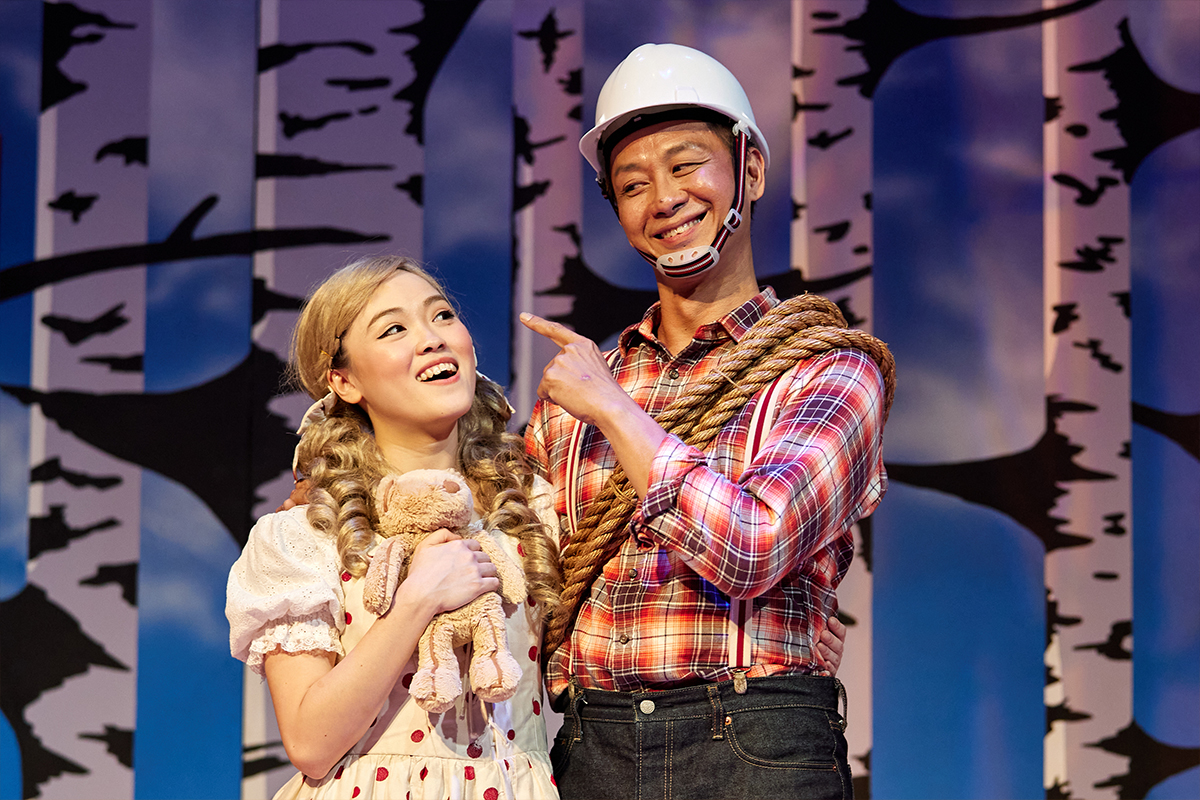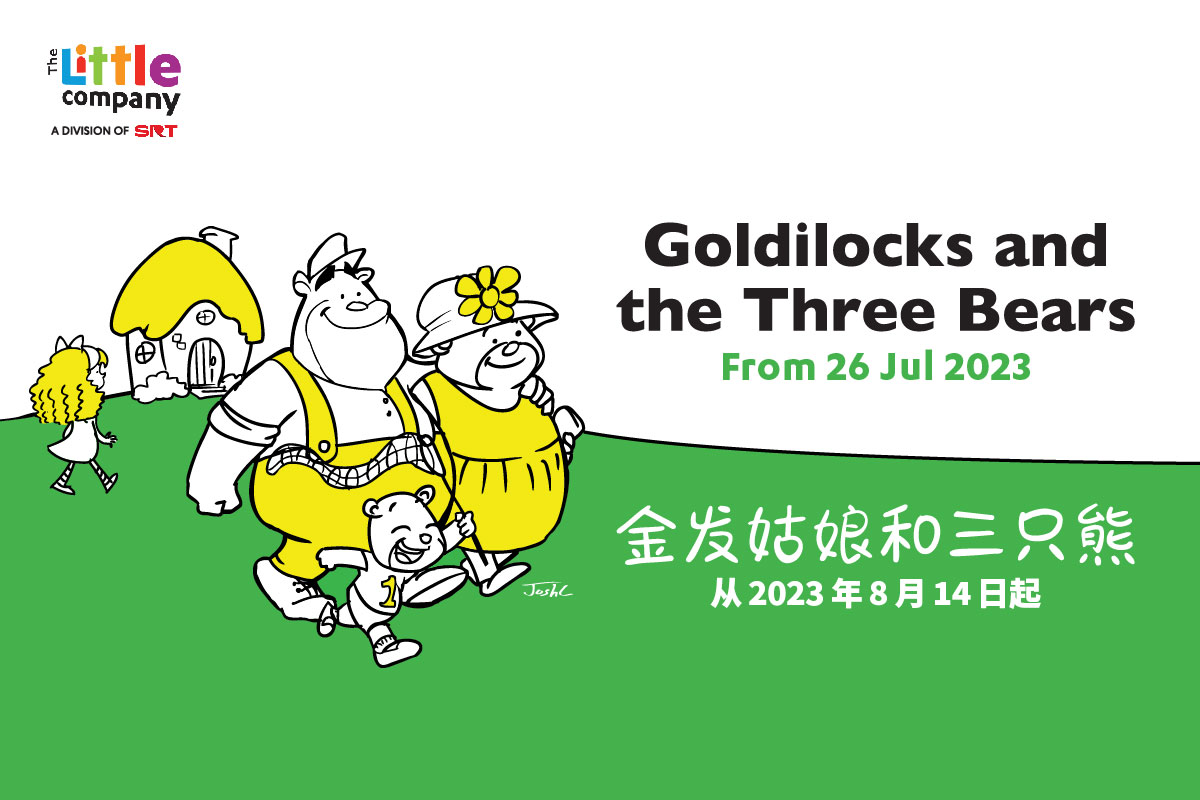 Goldilocks and the Three Bears (in English): 26 Jul – 12 Aug 2023)
Goldilocks, on a trip into the forest, ventures into a seemingly uninhabited house. As she makes herself feel at home, Goldilocks turns the place into a gigantic mess! Little does she know that the house belongs to a family of three bears, who will not be too pleased to witness her handiwork.
Join a happy family of porridge-hungry bears, Goldilocks and her father Mr Locks in this bear-faced, cheeky family musical. In this modern twist of the beloved classic, Goldilocks and the bears try to save the forest and learn the importance of taking care of our natural environment.
With music and lyrics by the famed award-winning West-End musical theatre song writing duo George Stiles and Anthony Drewe, this musical will bring your whole family on an exciting journey through this children's classic.
《金发姑娘和三只熊》:8月14号至9月9号上演!
金发姑娘走进森林,闯入一栋看似空荡无人的房子,她把房子当成自己的家,结果搞到一团糟!原来那栋房子是三只熊的家,当它们看到金发姑娘一手造成的混乱局面,都会感到很不开心。

这欢乐幽默的音乐剧让你有机会与快乐熊家族、金发姑娘和金爸爸会合。经典故事,现代演绎;金发姑娘和三只熊试图拯救森林,诠释出保护自然环境的重要性。 你还可以在三只熊的指导下,学习如何煮出美味的粥。

本剧由伦敦西区音乐剧的获奖词曲创作二人组乔治·斯蒂尔斯(George Stiles)和安东尼·德鲁(Anthony Drewe)作词和作曲,剧中演员们将带领儿童观众一同走入这扣人心弦的经典之作!
---
Promotions
15% Discount for Fly High patrons
(Verification: Present valid Fly High e-ticket upon purchase. Purchase tickets at SISTIC hotline +65 6348 5555 or any authorised agent)
For group and school bookings, please contact Meena at 6221 5585 or meena@srt.com.sg
---
ACCESS PEROFRMANCES
Saturday, 5 Aug 2023 at 2 pm
Creative Captioned (CC) :

Creative captioned (CC) performances are designed to cater to patrons who are Deaf / Hard of Hearing. In a CC performance, there will be text projected on or near the stage that transcribes all auditory elements of the show into written English (speech, music, sound cues, etc). Trained captioners will operate their captions live. Colour contrast, placement, and size of the caption text will be considered throughout the process. Advised by our patrons and Venue team, seating for audience members will be allocated to provide an optimal view of the captions during the performance, and the stage itself.

Audio Described (AD) :

An Audio Described performance is for patrons who are Blind or Vision Impaired, who require the theatre performance to be described live by a trained Audio Describer. The performance is verbally described and transmitted to the audience members through their own mobile phone device with earphones.

Click here for the Audio Described Pre-show notes (Audio Version).

Click here for the Audio Described Pre-show Notes (Text Version).
Saturday, 12 Aug 2023 at 2 pm
Relaxed Performance (RP) :

A RP is designed to allow patrons a more 'relaxed' theatre environment. Patrons who may benefit from this performance include those on the Autistic spectrum, living with Dementia and patrons with diverse learning and communication needs.
Please contact SRT's Box Office at boxoffice@srt.com.sg or 6733 8166 for more enquiries and/or ticket purchase for the Captioned Performances.
---
Admission Rules
Rating / Age Limit
If parents wish to bring their infant-in-arms or children below the age of 3, purchase of tickets will still be required.
For the audience's enjoyment of the show, parent of children who are excessively noisy will be encouraged to bring them out of the theatre until they are ready to come back in. We seek your kind understanding on this matter.
Strictly no admission without a ticket.
Late Seating Advisory:
Please be seated 15 minutes before the performance starts.
Latecomers will be admitted at a suitable time.
Photography / Video Recording Rules
No photography, video and/or audio recording are allowed during the performance.
Additional Information
There is a glass panel in front of Row AA at the Circle seats section.
Left and right balcony seats in the Circle are SINGLE seats in a row.
Balcony BL/1-2 and Balcony BR/1-2 at the Circle seats section are restricted view seats.
Booster Seats
Booster seats are available on a first-come-first-served basis. They are not guaranteed and are not included with the purchase of your ticket. Patrons are welcome to bring their own booster seats.
---
Be Our Friend
For more information, please visit https://www.srt.com.sg.
For the latest SRT news and to be the first to find out what shows are coming up next, like us on Facebook and follow us on Instagram. To enjoy benefits like complimentary tickets, click here to become a Friend of SRT.
---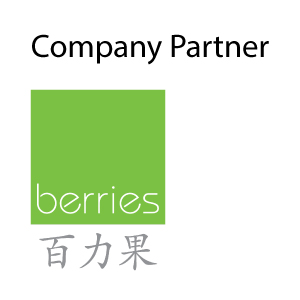 Event Date

English Performances
26 Jul – 12 Aug 2023
Weekdays: 9.30am and 11.30am
Weekends and Public Holida ys: 11am and 2pm
Mandarin Performances
14 Aug – 9 Sep 2023
Weekdays: 9.30am and 11.30am
Weekends and Public Holidays: 11am and 2pm
Duration
55 mins
Recommended age: 
English Performances:
Recommended for 3-year-olds and above.
Mandarin Performances:
Recommended for 5-year-olds and above.
Venue
KC Arts Centre - Home of SRT
Ticket Pricing

Weekdays
$30, $27
Family Package (4 tickets) $102
Weekends and Public Holidays
$50*, $40
Family Package (4 tickets) $170* and $136
*Includes a group photo taken with the cast on stage after the show
Ticketing T&Cs apply. Find out more here.