天降奇鸡 - Chicken Little in Mandarin
POSTPONED - Read more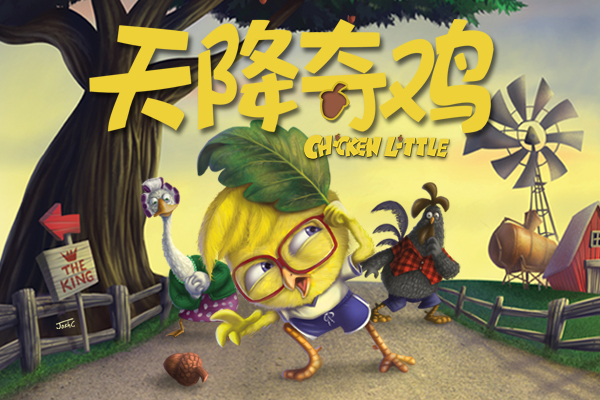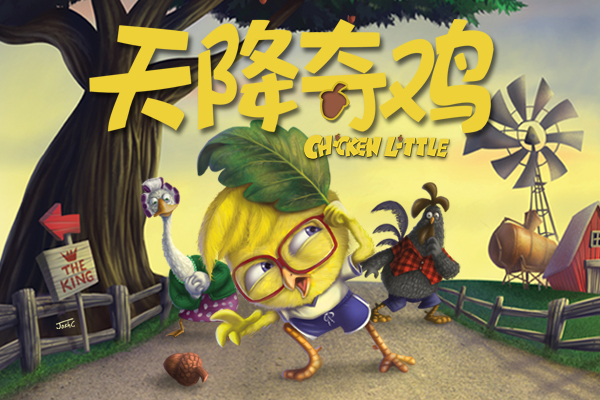 AN IMPORTANT UPDATE ABOUT CHICKEN LITTLE IN MANDARIN (天降奇鸡)
Thank you for your continued support in these extraordinary times. In view of the evolving COVID-19 (Coronavirus Disease 2019) situation, Singapore Repertory Theatre (SRT) regretfully announce that our The Little Company production of Chicken Little in Mandarin (天降奇鸡) scheduled from 12 August 2020, will be postponed to a later date in 2021.

 This decision was not an easy one. Hours of hard work and dedication go into every one of our shows, which provide jobs for many who rely on SRT to make a living. However, given the global uncertainties and increasing limitations, our priority will always be the health and safety of our patrons, staff and cast.

We sincerely apologise for the disappointment that Chicken Little in Mandarin's (天降奇鸡) postponement will cause. If you have purchased a ticket for the show, you will receive an e-mail about receiving a full refund. You may also choose to donate the amount you have paid for your tickets to SRT.

Please note that your ticket(s) will be invalidated.

As a non-profit charity, SRT relies on sponsors and tickets sales to produce and present the shows that we do. With so many cancelled shows, the arts are one of the many industries that are being greatly affected by the impact of this virus. Should you be in a position to help, we would appreciate any support you might be able to provide at this challenging time.

Click here to visit SRT's Giving.sg page to donate and support us as a Friend of SRT.

Thank you for your support and understanding as we work though what is an unprecedented situation for us all.
---
天降奇鸡
新加坡专业剧场小剧团(The Little Company)在英文版的Chicken Little大受好评之后,接下来要为您呈现的,就是Chicken Little中文版《天降奇鸡》!
对于可怜的小鸡丁来说,在农场生活是多么可怕的一件事!小鸡丁这也怕,那也怕,连下雨都怕!因为它胆子太小,所以每天都被哥哥姐姐嘲笑捉弄。有一天,小鸡丁感到头上有东西掉下来,就马上担心最坏的事情要发生了:天快要塌下来了!它想把这件事告诉家人,但没人愿意聆听。于是,它决定去找唯一一个愿意听它诉苦的人,也就是国王!
与小鸡丁一起启程拯救其他农场动物吧!旅程中,它将会遇到许多逗趣古怪、充满活力、惹人喜爱的农场朋友。但是,可怕的狐狸还在外肆无忌惮地逍遥着。这些动物们能否活着抵达国王身边呢?
《天降奇鸡》是一场富有感染力的音乐大冒险,由《小红帽》和《金银岛》的创作团队为您献上。剧里的歌曲肯定让您忍不住随着音乐舞动双脚,为演员打拍子。
Chicken Little
After a successful run in English, SRT's The Little Company is excited to present Chicken Little in Mandarin!
Life on the farm can be a scary place if you are poor Chicken Little! Mercilessly teased by her brother and sister for her everyday fearfulness, Chicken Little's afraid of absolutely everything – even the rain! So when one day she feels something fall on her head, she immediately fears the worst – the sky is falling! But when none of her family hears her plea, she sets about telling the only one who'll listen – The King.
Join Chicken Little on her quest to save her fellow farmyard animals on a journey where she will meet a whole host of quirky, vibrant much-loved characters, including Cocky Locky, Ducky Daddles and the brave Turkey Lurkey. But with the fearsome Foxy Loxy on the loose, can they make it to the King alive?
An infectious musical adventure with toe-tapping songs from the writers of Red Riding Hood and Treasure Island.
Event Date

Postponed to 2021
Duration: 50 mins
Recommended for 4 year-olds and above
Venue
Read more
Ticket Pricing

Weekdays
Standard: S$33, S$29
Family Package of 4: S$112 for Cat 1 tickets
Family Package of 4 (with TLC CD Vol.2): S$122 for Cat 1 tickets
Weekends (Sat, Sun & Public Holiday)
Standard: S$49, S$39, S$36
Family Package of 4:
Cat 1 (with photo taking)*: $166 
Cat 2 (no photo taking): $132
Family Package of 4 (with TLC CD Vol.2):
Cat 1 (with photo taking)*: $176
Cat 2 (no photo taking): $142
*Ticket includes a photo taking session with the cast in costume. (Applicable for Weekend and Public Holiday shows only.)
Prices quoted exclude booking fee.