Literature in Action
---

Shakespeare Comes Alive! – on your digital device and in your classroom!
Students get to explore themes, understand characters and unveil plots. They will learn how to use literary and theatrical devices to better appreciate Shakespeare's text.
This is a perfect way for students to dispel the myths and fears they may have about reading Shakespeare.
---
Shakespeare goes digital!
Elevate home-based learning with Shakespeare online!
Enjoy a performance of Shakespeare's famous speeches online. This is a great teaching tool to gain knowledge of the structure of Shakespearean text, develop empathy for characters, understand the use of literary and theatrical devices and be inspired by a professional actor!
Choose between the plays Macbeth and The Tempest and watch how the text is brought to life by veteran actors Daniel Jenkins and Sharda Harrison.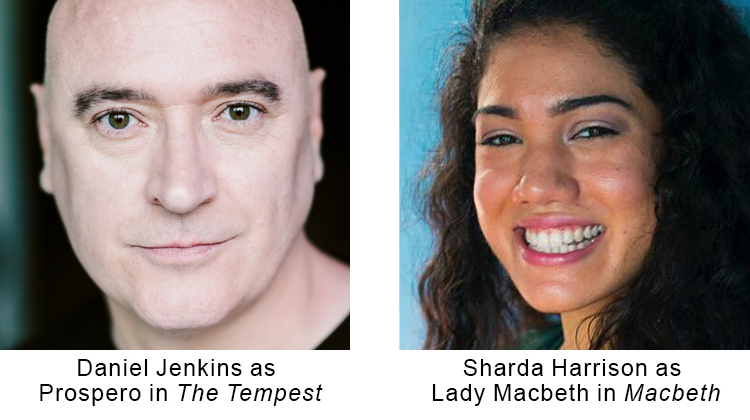 Suitable for: Sec 1 to JC 2 students (13 – 18 years-old)
Text: Macbeth or The Tempest
Setting: Streamed online
Price: $250 per classroom (not inclusive of GST)
Duration: 3 hours
Available from: July 2020
For booking enquiries or further information, please email carolyn@srt.com.sg
---
Pocket Sized Performance Edition
Supplement your Shakespeare curriculum with this highly energetic workshop, which includes a live reading by SRT's professional teaching artists of a famous speech from one of the Bard's biggest plays: Macbeth, Tempest, Romeo & Juliet or A Midsummer Night's Dream.
Schools can enjoy NAC Tote Board Arts Grant for this NAC AEP approved programme!
Participants will:
Gain knowledge of the structure of Shakespearean text

Dramatise parts of the play using drama skills

Develop empathy for the characters

Discover themes present in the text

Understand and demonstrate the use of literary and theatrical devices

Be inspired by a professional actor performing a speech in their classroom
Suitable for: Sec 1 to JC 2 students (13 – 18 years-old)
Text: Shakespeare text of your choice
Setting: Classroom
No. of pax: 20 pax minimum
Price: $16 per pax per hour (not inclusive of GST). For a minimum class size of 20 pax, $16 x 20 x 3 = $960
Duration: 3 hours
Available now
For booking enquiries or further information, please email carolyn@srt.com.sg