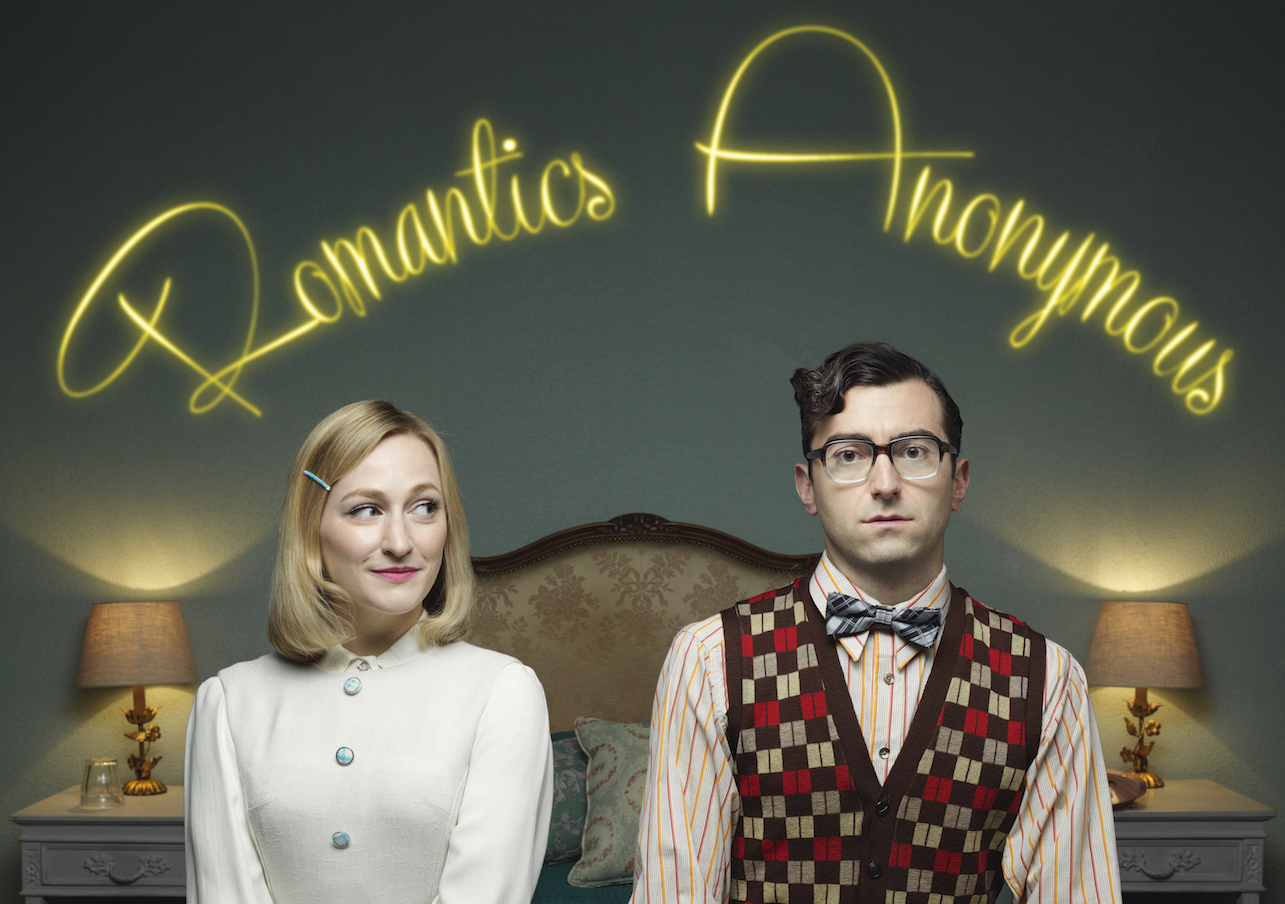 Wise Children and Bristol Old Vic present
Romantics Anonymous
Directed by Emma Rice
Book by Emma Rice, Lyrics by Christopher Dimond, Music by Michael Kooman
Based on the film Les Émotifs Anonymes written by Jean-Pierre Améris and Philippe Blasband
---
Singapore Repertory Theatre (SRT) is proud to be one of 30 international partners for the live stream of Romantics Anonymous by Wise Children on Friday, 25th September, 7.30pm. We at SRT are big fans of Emma Rice's work and have been in discussions for her to direct one of her shows in Singapore. Until theatres can re-open, giving our audiences a chance to watch one of her shows streamed live is the next best thing.
Directed by Emma Rice (Malory Towers, Wise Children, Tristan & Yseult), this beautiful new musical will be streamed direct from Bristol Old Vic to audiences in Singapore, in all its glory! Emma Rice is one of the UK's leading directors and SRT is in talks with her for future collaboration.
Funny, tender and painfully awkward, Romantics Anonymous is a delicious love story about breaking the mould and finding the courage to be happy. The play was originally presented at Shakespeare's Globe in 2017 and then remounted by Wise Children and Plush Theatricals in 2020.
COVID-19 has significantly affected the arts and this project is part of SRT's efforts to reimagine the theatre experience and to continue engaging audiences in a socially responsible way. By purchasing a ticket to watch the live stream of Romantics Anonymous, you're directly helping SRT to cope with losses caused by the pandemic. In return, we're giving you a digitally enabled theatre experience that we know you will love – expect more such experiences to come!
SYNOPSIS
Angélique is a gifted chocolate maker crippled by social anxiety and Jean-René is the boss of a failing chocolate factory. Angélique is so timid, she faints when people look at her; Jean-René so awkward he relies on self-help tapes and is prone to embarrassing sweating. When Angélique takes a job in Jean-René's struggling factory, a fragile love affair unfolds.
The timing stated below is reflected in British Summer Time (BST).
Romantics Anonymous will commence at 7.30pm in Singapore on Friday, 25 September 2020.