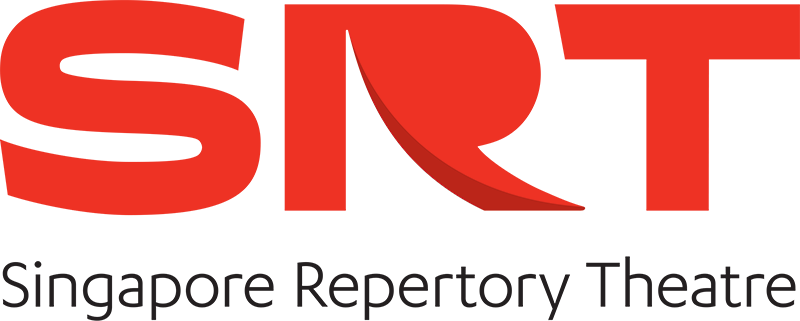 Past Programmes
Young People
SRT is committed to bringing experiential, inquiry-based and incredibly fun programs to young people. We believe in the transformative power of drama as well as its intrinsic ability to cater to different learning styles and have thus created various in-school and out-of-school programs that meet those aims.

Frantic Assembly School Workshops

Drama/ Theatre Studies students from Anglo-Chinese Junior College, Tampines Junior College, Victoria Junior College, Stamford American International School, Chatsworth International School, UWCSEA East Campus, Tanglin Trust School, NAFA, SOTA, and Australian International School got a glimpse into award-winning Frantic Assembly's work through highly energetic and inspiringly creative workshops with Associate Director Neil Bettles and Associate Practitioner Jonnie Riordan. Students were introduced to aspects of Frantic Assembly's physical theatre work and tried their hand at devising work from movement.

"The sharing of exercises was really useful for the students to be engaged with, to incorporate in their theatre making work. Students found the openness in sharing with the facilitator regarding the work the company does valuable."
– Muhammad Khairul Nizam Hamid, Programme Director/Subject Tutor, Theatre Studies & Drama, Tampines Junior College

"We felt that Jonnie managed the students and their skill level extremely well. They were completely engaged throughout."
– Bronwyn Bye, Head of Drama, UWCSEA East Campus

Shakespeare in the Park Student Programmes

Othello Student Programmes – March & April 2013

Workshops
Talks
Shakespeare in the Park Backstage Tour

The Merchant of Venice Student Programmes – March & April 2014

Workshops
Talks
Shakespeare in the Park Backstage Tour

Learning for Life Programme

From August to November 2014, the SRT Education team worked with teachers and students at Northland Primary School under the Ministry of Education's Learning for Life programme. With the aim of integrating drama into the music classroom, our team is introduced teachers and students to drama conventions and devising skills. Through specific teacher-training workshops and co-teaching lessons with the music teachers, we hope to see students at Northland experiencing the joy of drama for years to come.

Holiday Programmes

During the March, September, November and December school holidays, young drama buffs aged 3-6 years old dive into 5-day workshops filled with drama, art and craft, and music. Along with tickets to SRT's The Little Company's productions, they enjoy exclusive meet-and-greet sessions with the cast and backstage tours of the theatre. Best of all, they get the chance to perform for friends and family on the very set of the shows.
---
RECOMMENDED FOR YOU
Pleases tilt your device view in portrait mode for better view