Current & Upcoming Programmes (Schools)
---
Can you be terrified and fearless? – Learn the Frantic Assembly method in Singapore.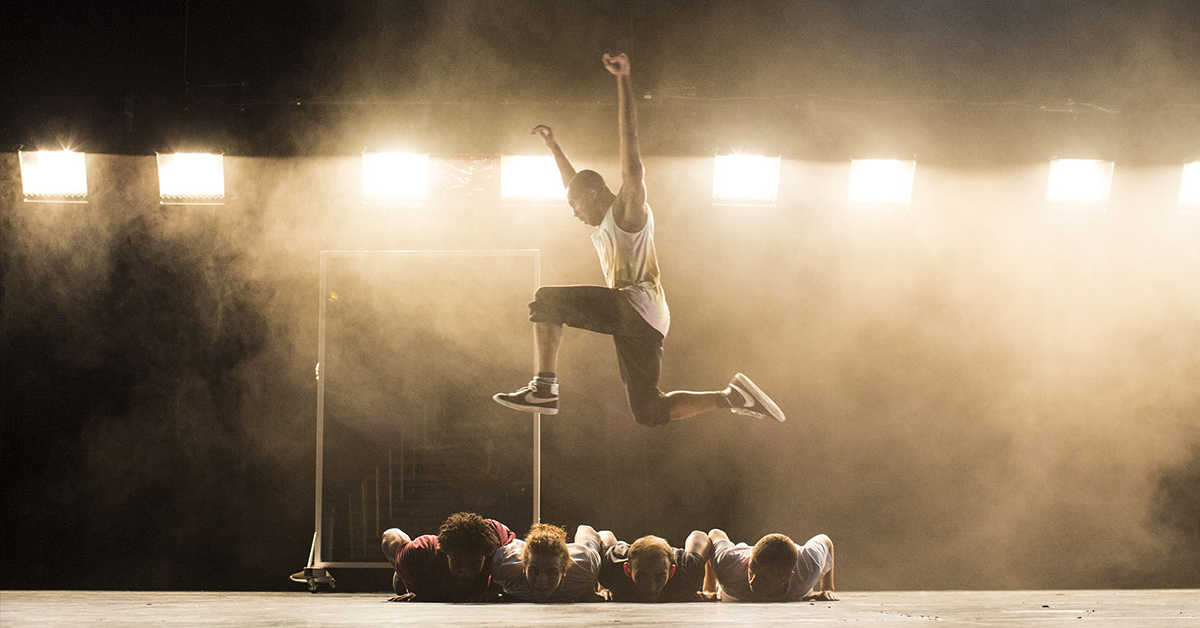 The accessibility of the Frantic Method has empowered and inspired people to participate, educate, collaborate and make ground breaking new work. As world leaders in devising and collaborative theatre-making Frantic continually seek to share skills through their Learn and Train programmes. Whether participants are students, teachers, artists or people of any age, everyone benefits from building skills, confidence, bravery and – ultimately – creativity.
What is 'The Frantic Method':
It is approaching devising as a series of tasks, broken down into building blocks.
Encouraging performers to take a moment back to its simplest truth.
Then using those building blocks to empowered them to find and create.
Developing a language that is accessible and honest.
Helping performers understand how their bodies tell stories.
The Frantic Method is at the heart of all of Frantic's work on stage and in studios across the world. Check out their work on Fatherland, Things I Know To Be True, Othello, The Curious Incident of the Dog in the Night-Time.
Returning to Singapore with a suite of Learning programme to excite learning and professional development, don't miss your chance to train with world leaders best in physical theatre training and performance.
'The most innovative and progressive theatre company around', The Times.
Come and learn different devising techniques from the world leaders, Frantic Assembly. The award winning theatre company uses The Frantic Method to create thrilling, energetic and unforgettable theatre. Now your students will see how professional performers work and have the opportunity to learn skills and strategies that would take them past their perceived limitations.
Learning outcomes
Provides your students with a bank of skills to take away and use in their own devising work
Promotes the physical confidence your students need to be brave and bold with the material they are making
Instructs students on the various devising processes used by Frantic Assembly when working collaboratively to produce multi-disciplined performance, which will transfer perfectly to their own productions
Addresses skills required for students to enhance their abilities in the areas of performance, movement, directing and critical analysis including the opportunity to workshop movement into meaning.
Frantic Assembly is a recommended company on AQA, Edexcel, OCR, WJEC and IB syllabuses and is widely studied at GSCE, BTEC, AS and A-Level as well as undergraduate and postgraduate studies.
3 Hour Frantic Assembly Workshop
Date:

Various dates between
9 – 12 March 2020

Time:
9am – 12pm or 2pm – 5pm
Cost:
$900 (exclusive of GST)
This workshop has been postponed.
---
Click here to find out more about Frantic Assembly.