Theatre is magical — since time immemorial, the theatre has been used to tell stories that describe the human condition in an authentic and profound way, creating a lasting impact upon us. From ancient Greek dramas to postmodern texts, the evolution of theatre has been a remarkably rewarding process to experience.
Theatre has always been the medium of choice for murky conversations, shining a light on the recesses of our psyche where discomfiting thoughts abound. However, with its incredible power to inspire and uplift, theatre is a marvellous catalyst for hope, joy, and all the delightful sentiments that make us human. And that's why every 27th March is World Theatre Day — a day for the international theatre community to not only celebrate its craft but also drive home its importance as a vehicle for societal change.
As a graduate of Singapore Repertory Theatre's The Young Company (TYC) program, I have a deep love and appreciation for the arts — something I hope to carry with me for the rest of my life. To commemorate the occasion, I've asked my fellow TYC alumni and classmates to share their vision for the theatre as the whole international theatre community come together to celebrate World Theatre Day: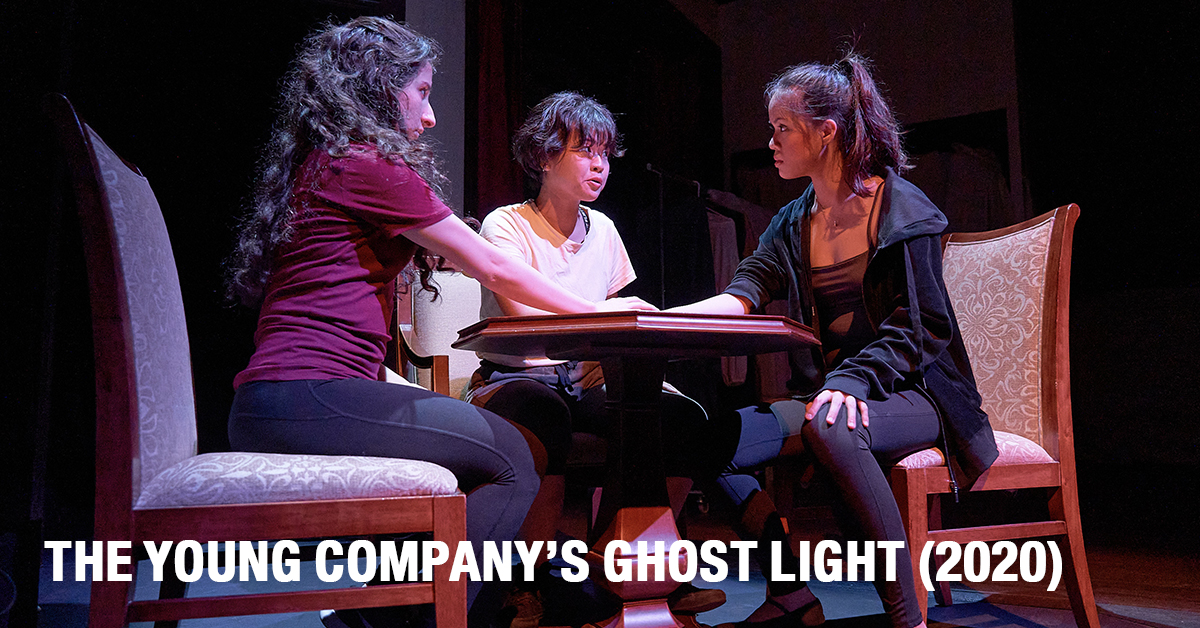 Here's what they have to say:
"Theatre is a safe space to explore different facets of yourself. It's where you get to explore different characters and roles while knowing that you are safe within the boundaries of the stage.
For me, theatre is a source of comfort. Adulting is a trying process, where you start to learn things about yourself in relation to the rest of the world. When fleeing the world, I find myself running into the arms of the theatre. Poems and sonnets communicate what I can't seem to put to words. Plays, in bringing to life the reality of the world, surface any aches buried within.
— Misha Paule Tan, SRT's The Young Company (class of 2020)
"Theatre to me is the art of storytelling. As my teachers used to say, "use stories to ignite change". I think it's safe to say that modern-day life is fast-paced and filled with too much urgency, but theatre has a superpower. Theatre can slow down time, and rekindle human connection — not only with one another but also with the world.
As an artist and an avid patron of the arts, the power of theatre is clear and I owe it to the form to create and tell stories that matter."
— Kaelen Ong, SRT's The Young Company (class of 2020)
"To me, celebrating this day heralds the possibility of cross-border collaboration - an opportunity to band together as a collective force on stage to create something magical. Through this opportunity, minds of all backgrounds can mould their individual ideas to collaborate and create a work of art that transcends boundaries cast by race, culture, or creed, informed by experience in ethnic and indigenous art forms.
By instilling a sense of open-mindedness, acceptance, and co-operation, we can truly establish a more globalized and connected view of our world, through an entertainment genre that has existed unremittingly for millennia."
— Rohan Patil, SRT's The Young Company (class of 2021)
"World Theatre Day is a celebration of the talents, gifts, and abilities of people from all walks of life. While we may belong to diverse backgrounds and contribute different skill sets, we form a beautiful picture when we come together. By adding inclusivity into the mix — which consists of making space for disabilities and neurodiversity, we highlight the innate uniqueness that each of us possesses.
— Alister Ong, SRT's Inclusive Young Company (class of 2021)
What is your hope and dreams as we celebrate this World Theatre Day?
This article is written by Sreyal Sanyal, a recent graduate from SRT's The Young Company.