The Gingerbread Man
From 23 Oct 2019 | KC Arts Centre - Home of SRT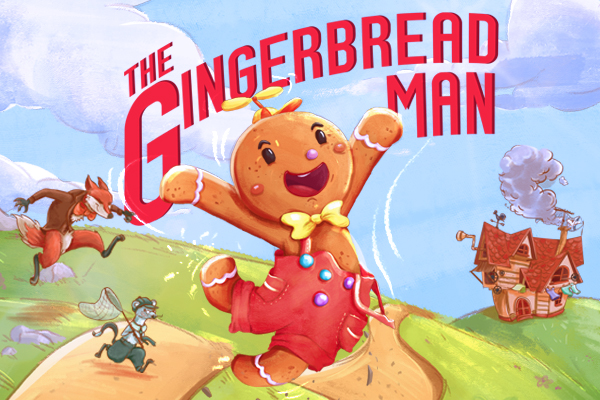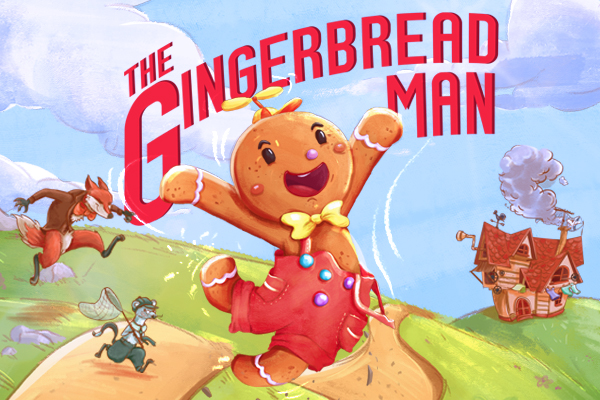 The original new musical by SRT's The Little Company is a reimagining of the classic tale The Gingerbread Man, an uplifting story about the value of teamwork and friendship, set to rousing music.
Ginger is a giant cooking who walks, talks and most importantly, loves to run, run, RUN as fast as he can! Teamwork is important on the farm where Ginger lives. Unfortunately, Ginger prefers to do things on his own and ends up making a terrible mess. Worst of all he broke his mother, Anya's, most prized possession: the oven.
Under the influence of Sly Fox, ginger leaves the farm to join the local race, hoping to win a brand new oven for his mother. Of course, Sly Fox's real aim is to find the opportunity to gobble him up! When Anya and the farm animals realise Ginger is in danger, they come to his rescue. To defeat the fox, Ginger must learn how to work as a team.
With vibrant songs and lots of action, this fun-filled musical is sure to delight children of all ages.
PROMOTIONS
A 15% Discount for PAssion Card Members valid till 15 September 2019.
A 10% Discount for PAssion Card Members is valid from 16 September 2019 onwards.
[Verification: present PAssion Card at authorised agents or promo code via online.]

Through SISTIC Authorised Agents Only
15% Discount for Gretel and Hansel and Fantastic Mr Fox ticket stub holders
[Valid from 31 July 2019 onwards]
[Verification: present valid "Gretel and Hansel" and Fantastic Mr Fox stub upon purchase.]
Discounts and additional show timings are available for school bookings. For school and group bookings, kindly contact Carolyn at 6221 5585 or email sales@srt.com.sg
Book Now
Event Date

From 23 October 2019
Weekdays: 10am
Weekends & Public Holiday(s): 11am & 2pm
Recommended for 3 year-olds and above
Access Performances
Signed Performance:
Saturday, 2 November, 2pm
Relaxed Performance:
Saturday, 9 November, 2pm
Audio Described Performance:
Sunday, 17 November, 2pm
Learn more about Access here.
Venue
KC Arts Centre - Home of SRT
Ticket Pricing

Weekdays
Standard: S$29, S$26
Family Package of 4: S$98 for Cat 1 tickets
Family Package of 4 (with TLC CD Vol.2): S$110 for Cat 1 tickets
Weekends (Sat, Sun & Public Holiday)
Standard: S$49, S$39, S$36
Family Package of 4:
Cat 1 (with photo taking)*: $166
Cat 2 (no photo taking): $132
Family Package of 4 (with TLC CD Vol.2):
Cat 1 (with photo taking)*: $178
Cat 2 (no photo taking): $144
*Ticket includes a photo taking session with the cast in costume. (Applicable for Weekend and Public Holiday shows only.)
Prices quoted exclude booking fee.