[Postponed] Complete Works of William Shakespeare (Abridged)
Click here for more information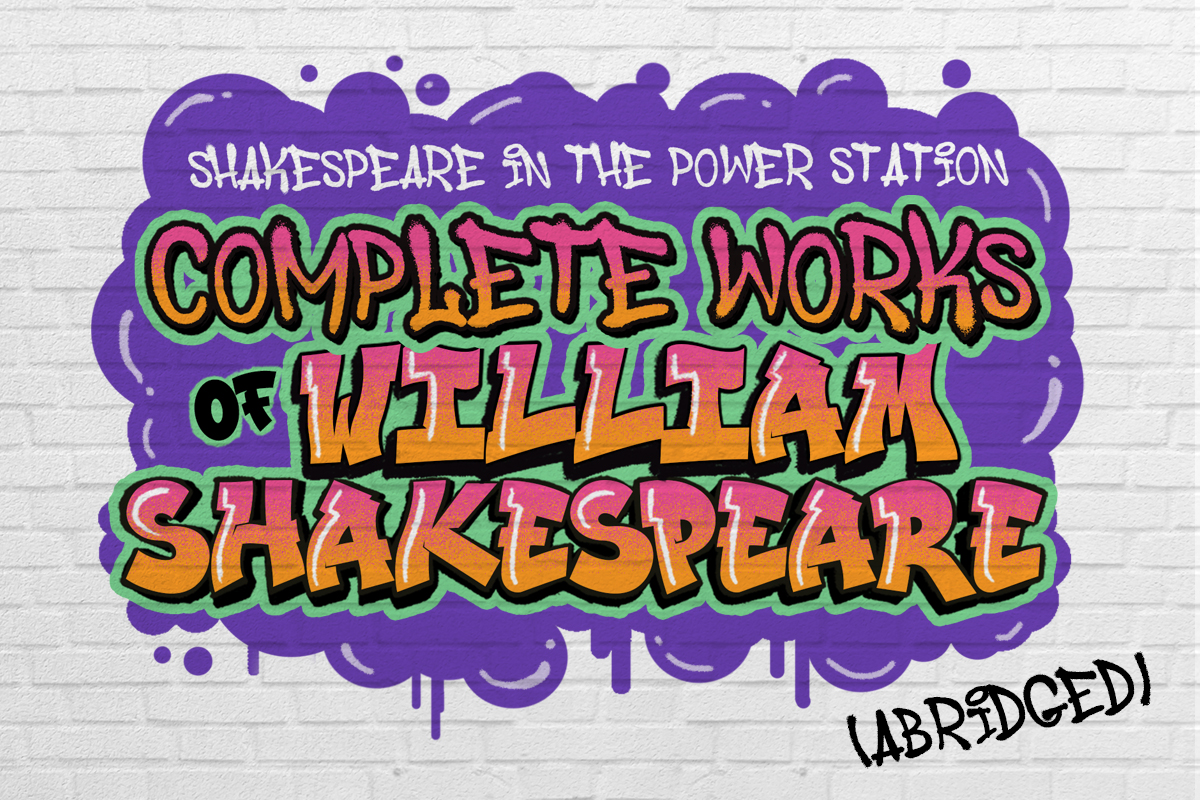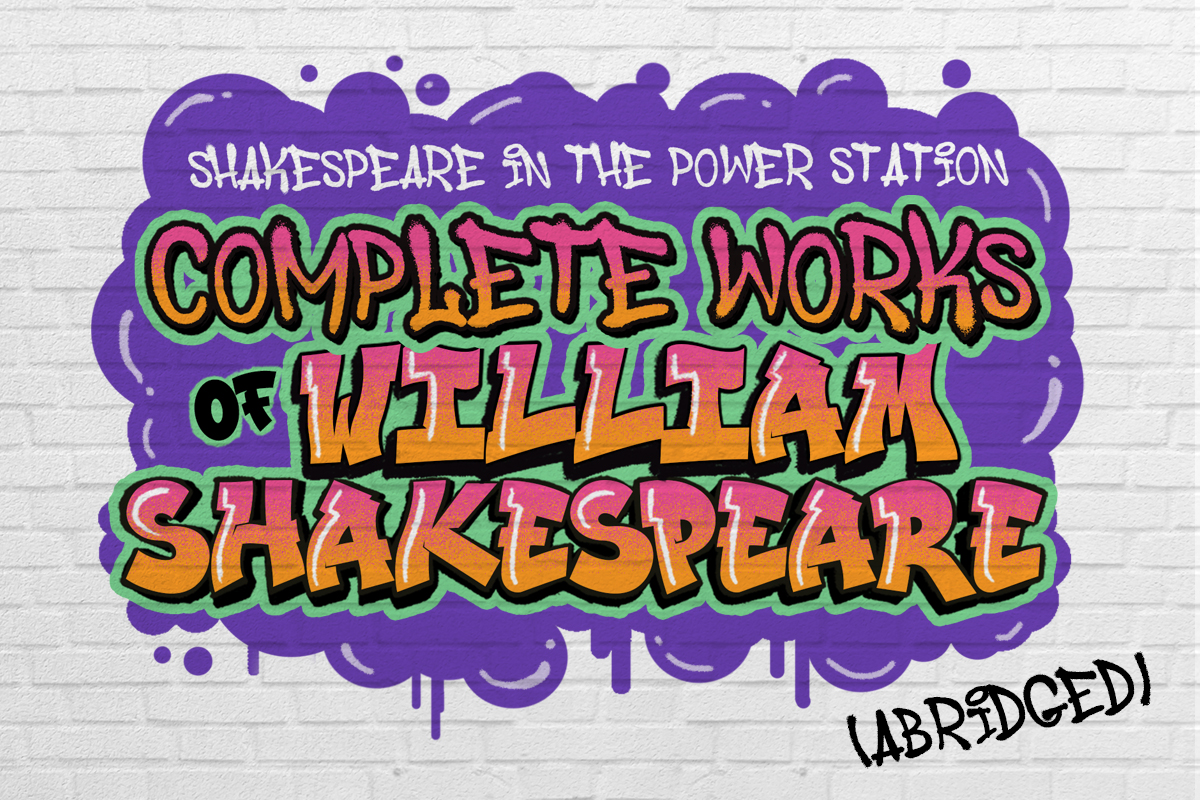 Complete Works of William Shakespeare (Abridged) postponed till late October 2021
The safety and wellbeing of our patrons, cast, crew, and staff remain at the centre of our decision as we navigate the shifting landscape in Singapore. Following the latest safe management measures announced by the government on 20 July, SRT will be postponing the Complete Works of William Shakespeare (Abridged) to late October 2021.
We are truly grateful for your tremendous support for our shows and humbled by your fortitude. When Lungs was affected by the re-introduction of Phase 2 (Heightened Alert), your understanding and words of encouragement kept us going, providing the impetus for us to work even harder. Thank you from the bottom of our hearts.
For the affected patrons who have purchased tickets to the Complete Works of William Shakespeare (Abridged), the SISTIC and SRT ticketing teams will get in touch with you via email at the beginning of next week with specific details and the new dates. Meanwhile, take care and stay safe.
With best wishes,
The SRT Team
---
3 Actors. 37 plays. 97 minutes. It's Shakespeare at its funniest!
Experience Shakespeare like never before as SRT presents London's longest-running comedy, The Complete Works of William Shakespeare (Abridged). An irreverent, fast-paced romp through the best bits of the Bard's plays. From Elizabethan England, to a power station in Pasir Panjang, watch as three actors weave their wicked way through all of Shakespeare's 37 comedies, histories, and tragedies in one wild 97-minute ride that will leave you breathless with laughter.
"Rollicking, fast-moving and hilarious!" – The Guardian
"Shakespeare as it was back in the Bard's day: bawdy, irreverent, sublimely entertaining." – Miami Herald
"If you like Shakespeare, you'll like this show. If you hate Shakespeare, you'll love this show!" – The Today Show
"Stupendous, anchorless joy!" –The London Time
"A madcap condensation that features nonstop laughs. Done at a whirlwind pace and with great delight, they are sure to win over even the most sceptical. And there is no doubt that William Shakespeare himself … would approve."
– Daily Variety
---
PROMOTIONS
15% Early Bird Discount
Applicable for 29 Aug – 12 Sep 2021 performances only.
[Valid 25 June – 31 Jul 2021.]
15% Watch with Friends
15% discount with purchase of four tickets.
Applicable for ALL performances.
[Valid from 1 Aug 2021.]
$15 YOUth Tickets by Bloomberg Philanthropies
Limited tickets available for 1 & 7 Sep 2021 performances.
[Patrons must be Singapore Citizens.]
[Patrons must be aged 15 to 25 years old.]
[Limited to two tickets per transaction.]
[Checks on concession tickets will be conducted at the point of entry. Those who do not present proof of eligibility will not be admitted.]
ACCESSIBLE PERFORMANCES
Audio Described Performance: 11 September 2021, 6pm
An Audio Described performance is for patrons who are Blind or Vision Impaired, who require the theatre performance to be described live by a trained Audio Describer. The performance is verbally described and transmitted to the audience members through their own mobile phone device with earphones.
Sign Language Interpreted Performance: 18 September 2021, 6pm
Sign Language Interpreted performances are designed to cater for Deaf or Hard of Hearing patrons. In a signed performance, there will be a trained interpreter, who will be placed in a visible position on or near by the stage. The interpreter will sign all auditory elements of the show using Singapore Sign Language. Seating is allocated for each signed performance to provide an optimal view to both the show and the interpreter.
Please contact SRT's box office at boxoffice@srt.com.sg or 6733 8166 for more information and to purchase tickets for Accessible Performances.
SAFETY MEASURES AT THE VENUE
All ticket-holders will need to undergo a fast and painless Antigen Rapid Test at the venue which will be provided at no cost to you. Patrons who have received their second vaccination dose 14 days before the date of the performance are exempt from Pre-Event Testing.
To ensure everyone's safety and well-being, the following measures will be in place at Pasir Panjang Power Station: TraceTogether, SafeEntry, temperature scanning, physical distancing, limiting audience numbers and cleaning and disinfection before and after every performance.
All patrons are required to use the TraceTogether app or to bring their TraceTogether token in order to enter the venue.

Event Date

From 29 August 2021
Tuesday to Saturday: 6pm & 9pm
Sunday: 3pm & 6pm
Venue

Ticket Pricing

Previews (29 and 31 Aug): $60
Tue - Thu, 6pm & 9pm: $75
Sun, 3pm & 6pm: $75
Fri & Sat, 6pm & 9pm: $85
Duration
Approximately 1hr 30 mins
Event Venue
Pasir Panjang Power Station, 27 Pasir Panjang Rd, Singapore 117537
Important Venue Information
Please wear comfortable footwear and clothing and note that the venue has spot-cooling only.
Valet parking is available at $10 and there is no public parking.
The nearest MRT station is Labrador Park Station (Circle Line) and is a 10-minute walk away.
Recommended for 12 year-olds and above