2:22 - A Ghost Story
Extended till 10 Sep 2023 | KC Arts Centre – Home of SRT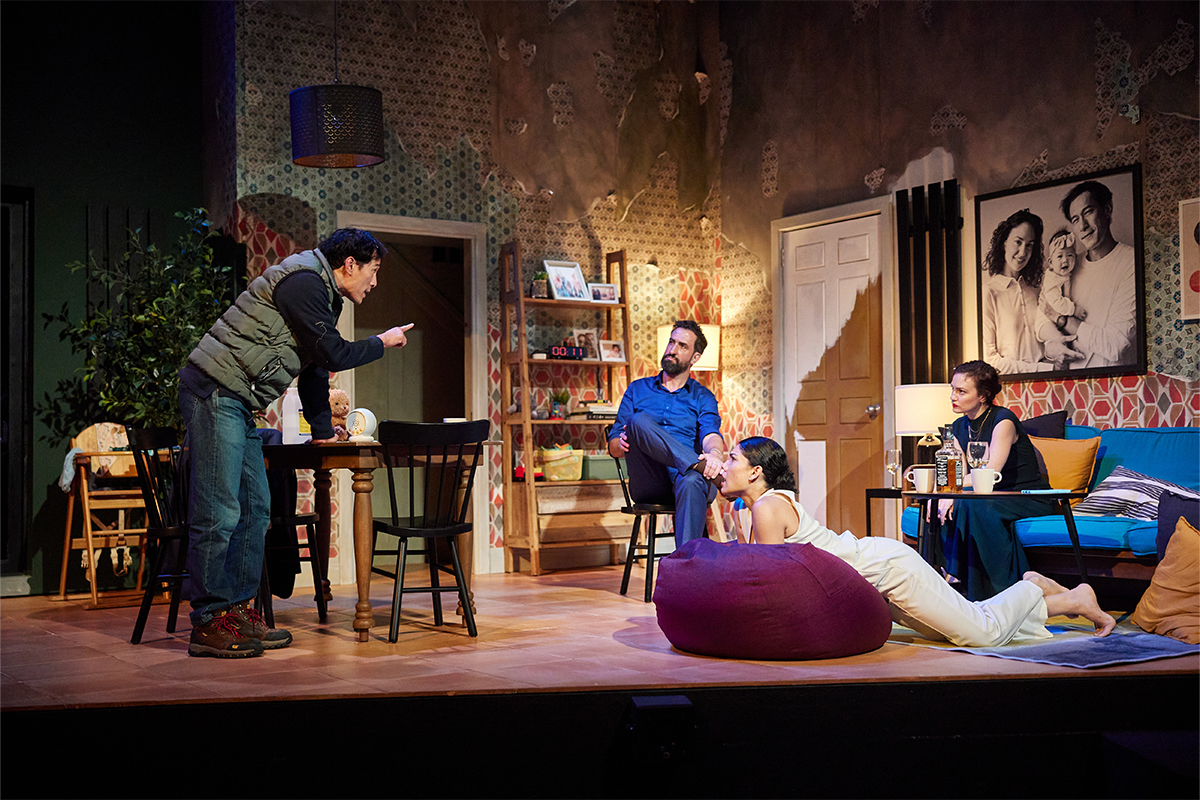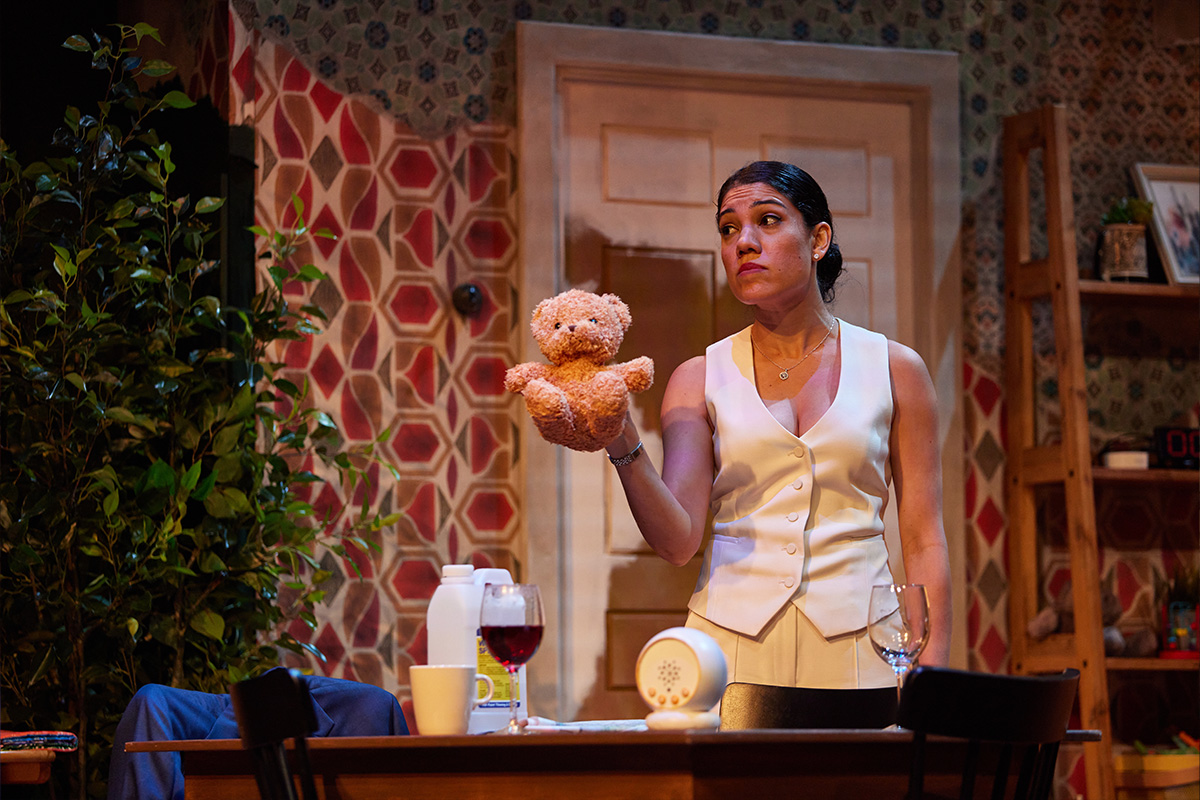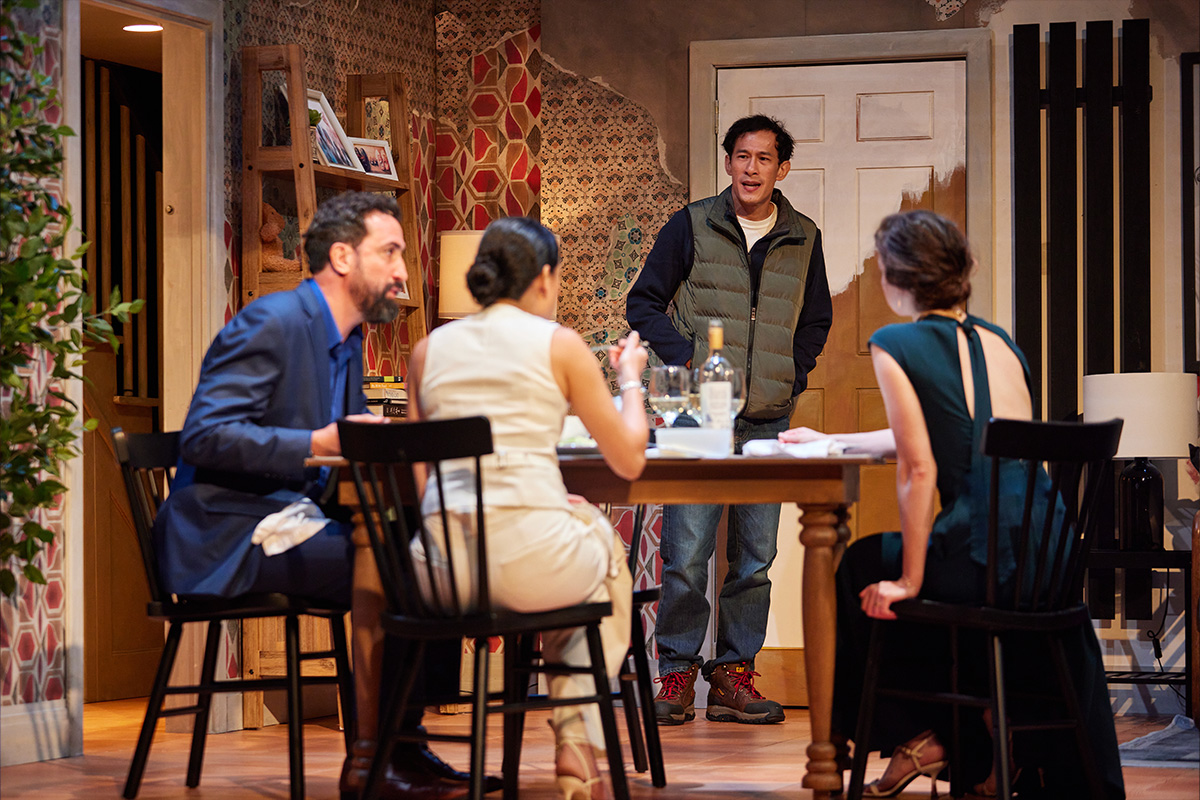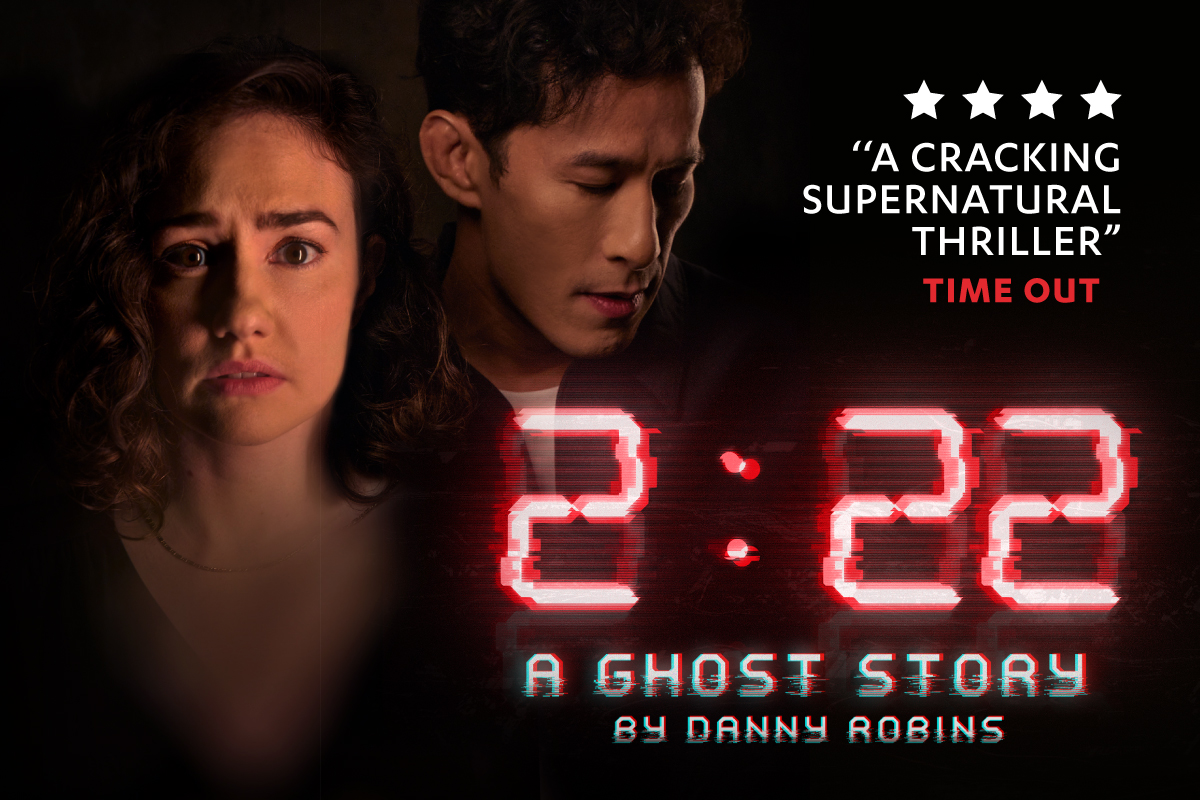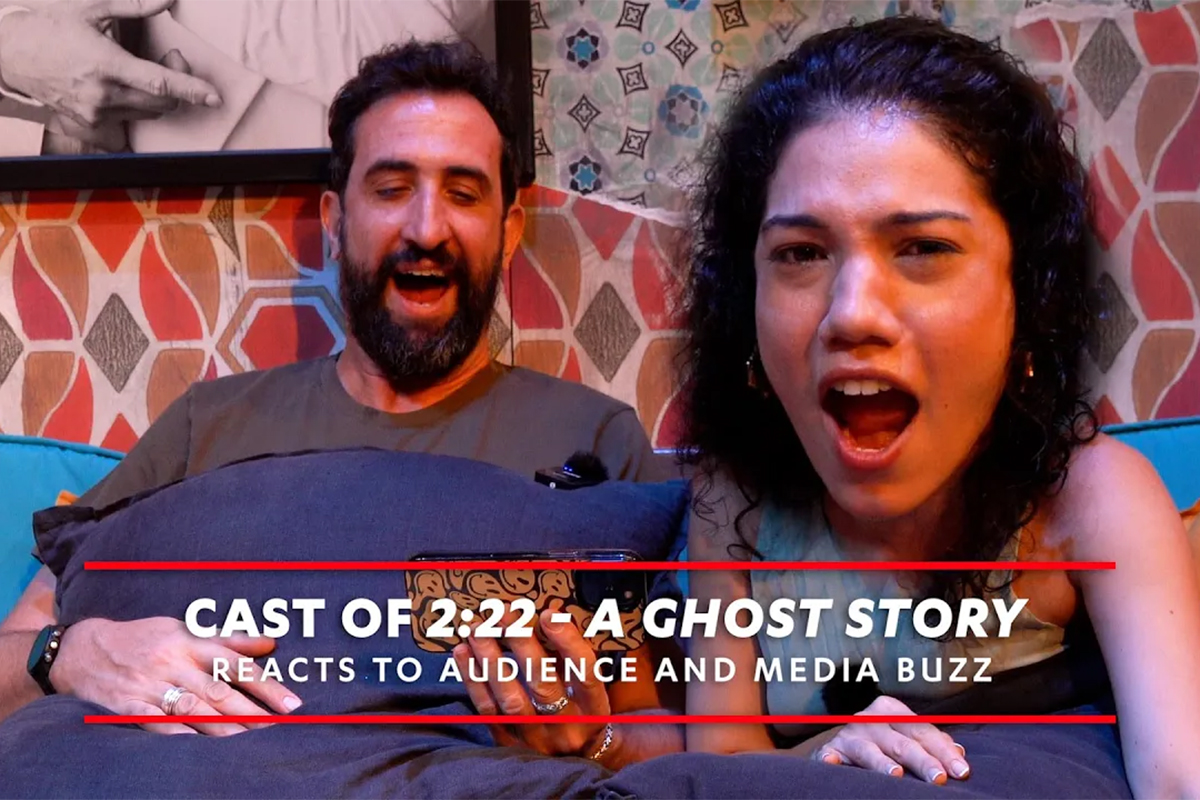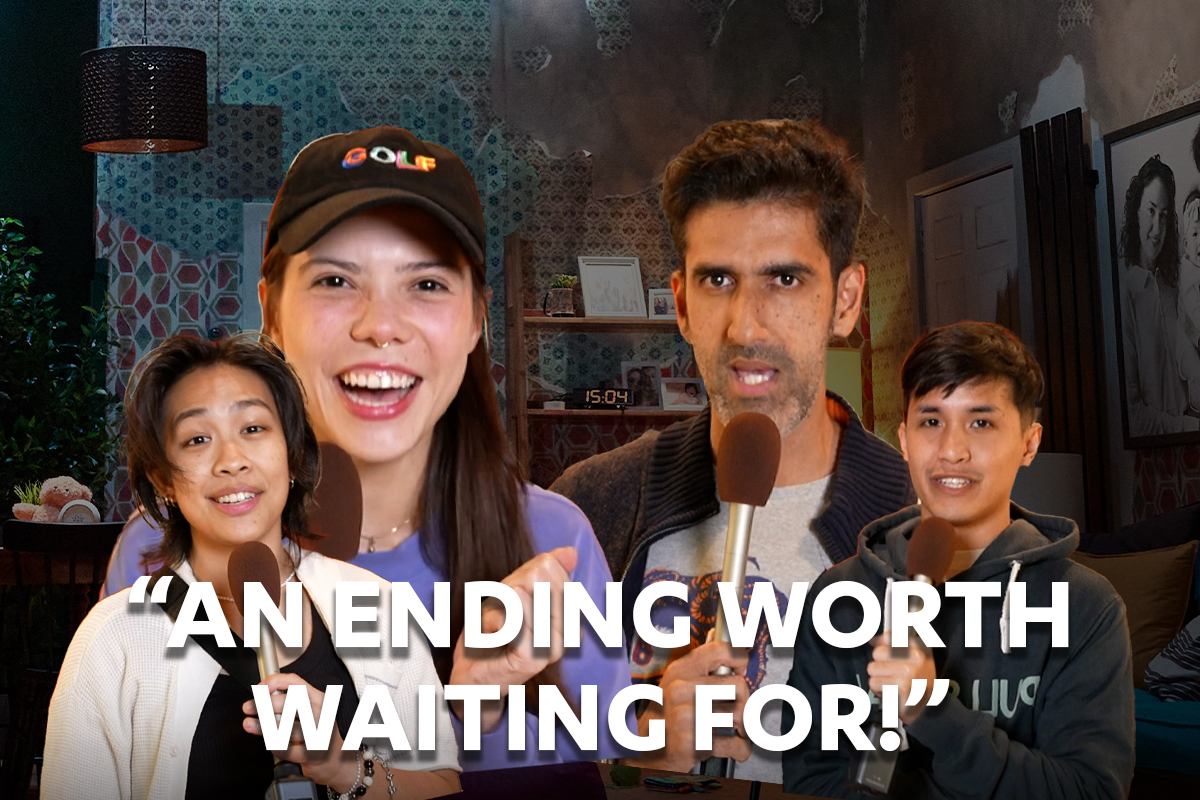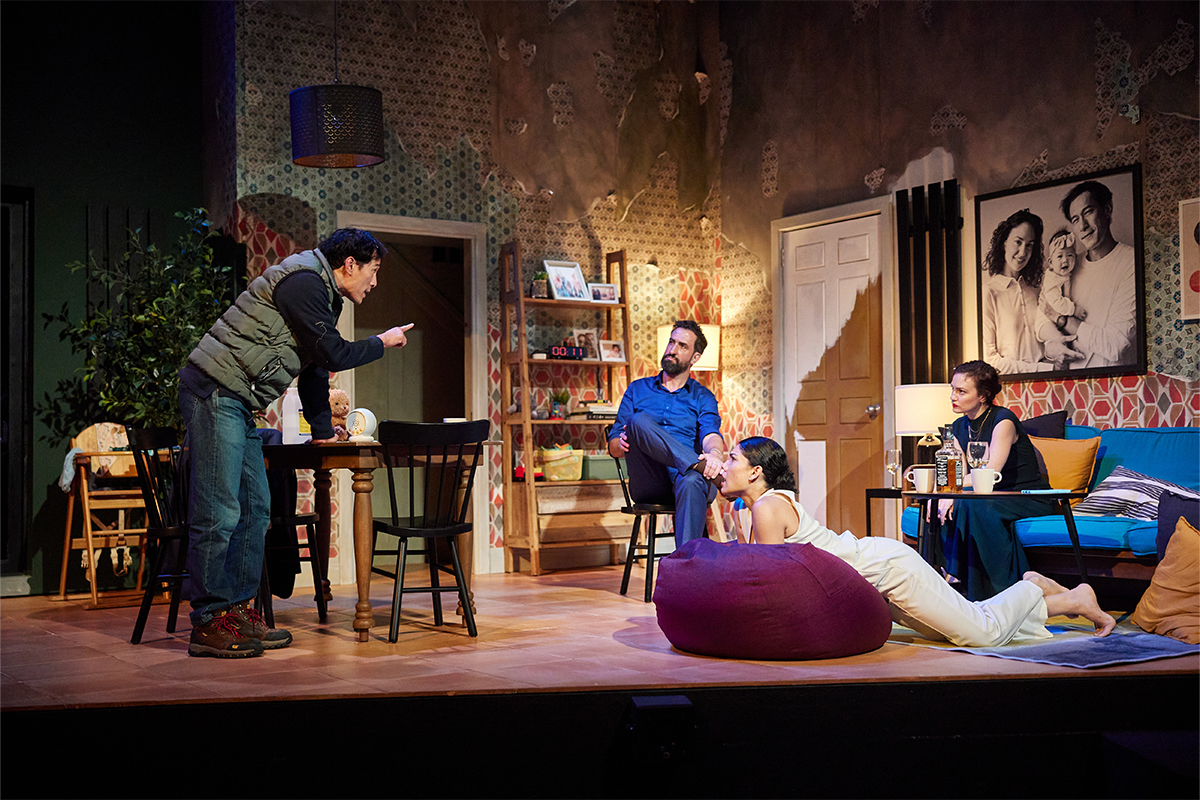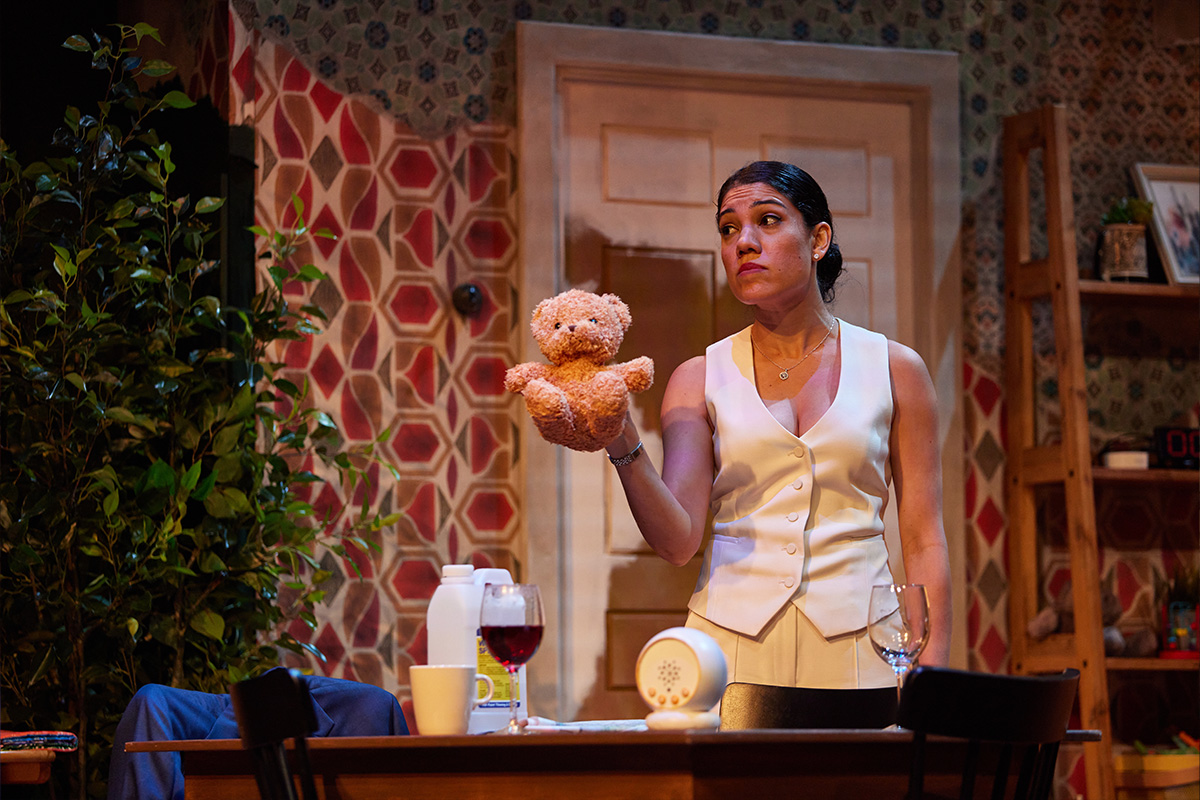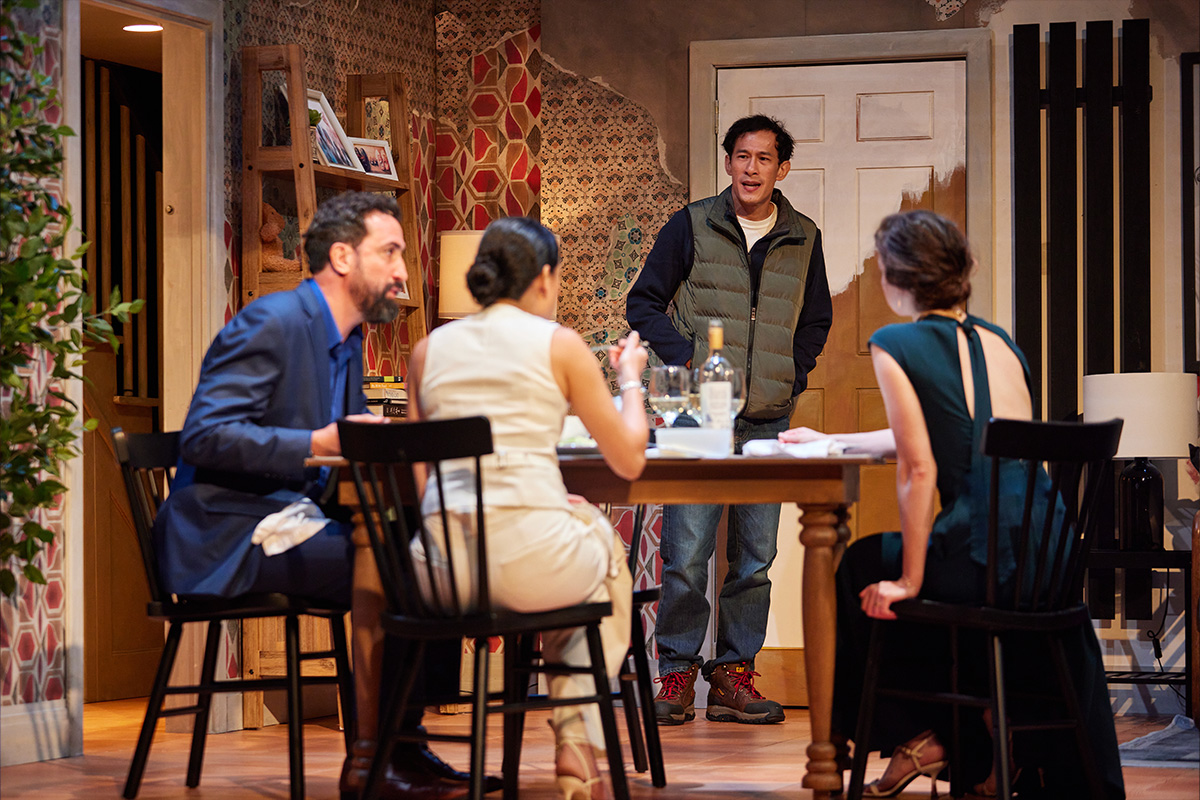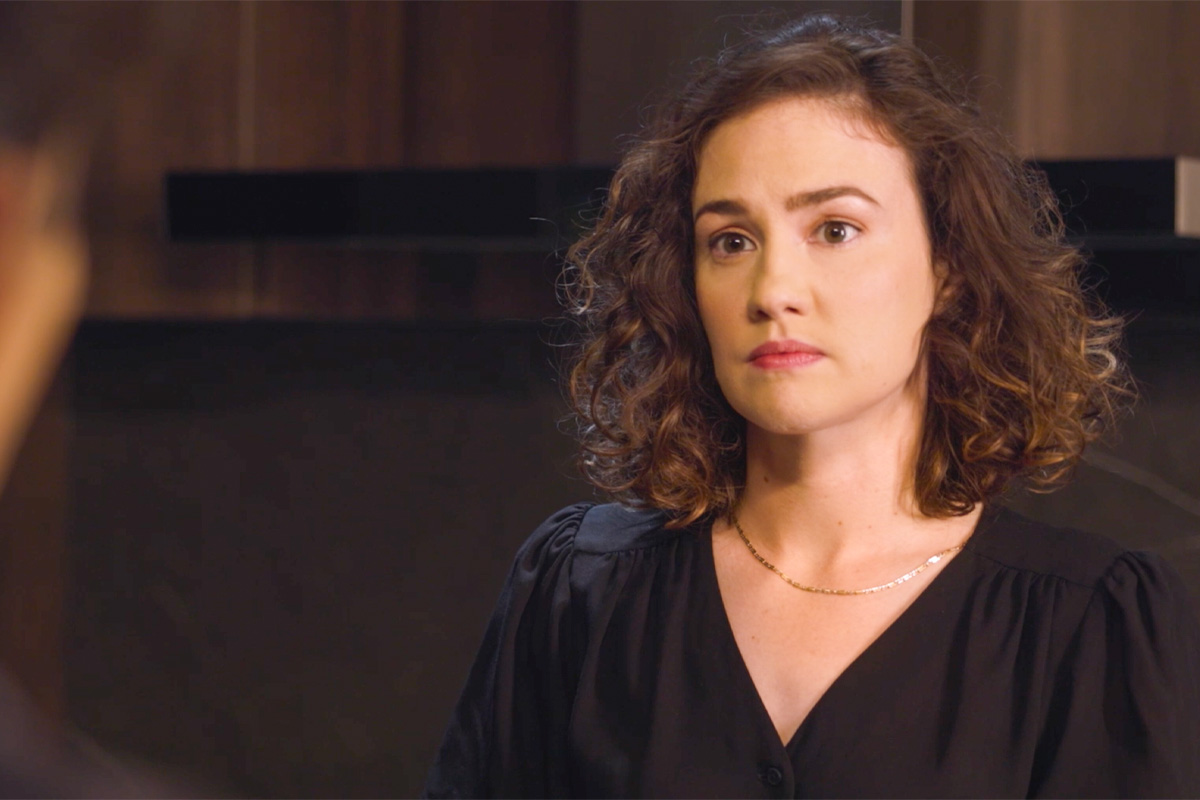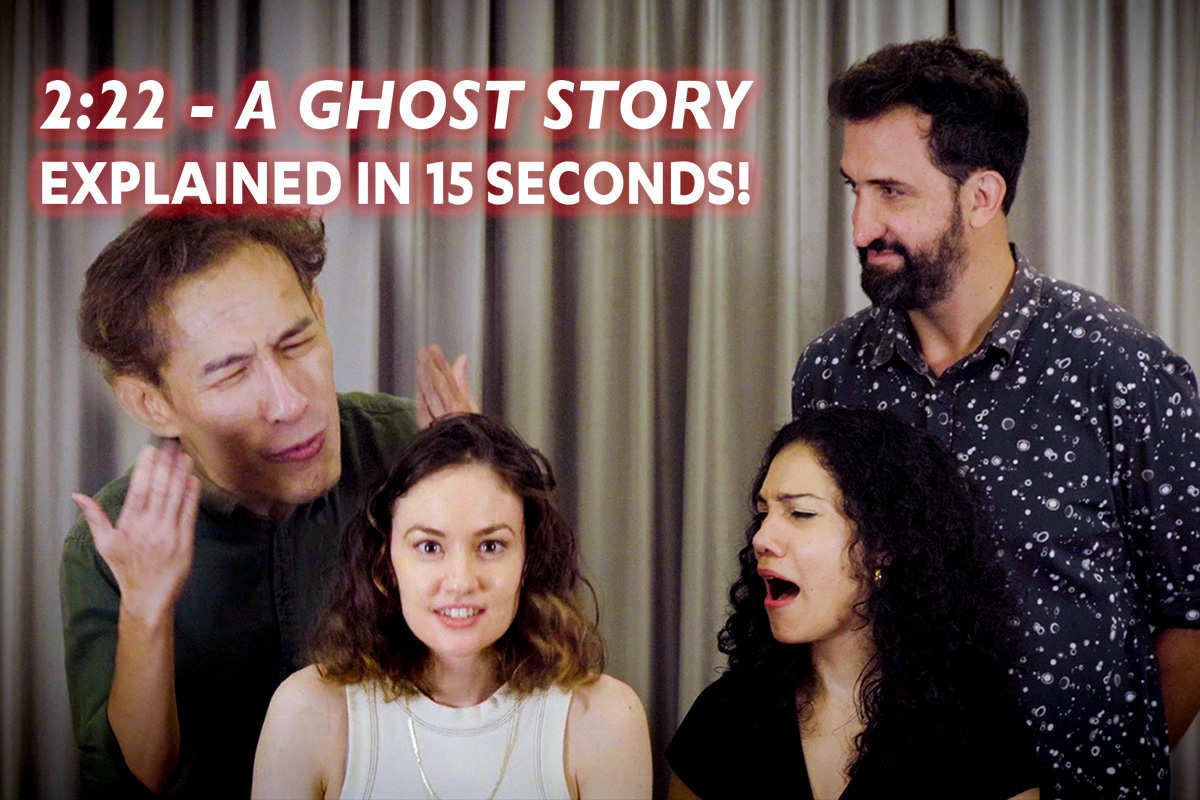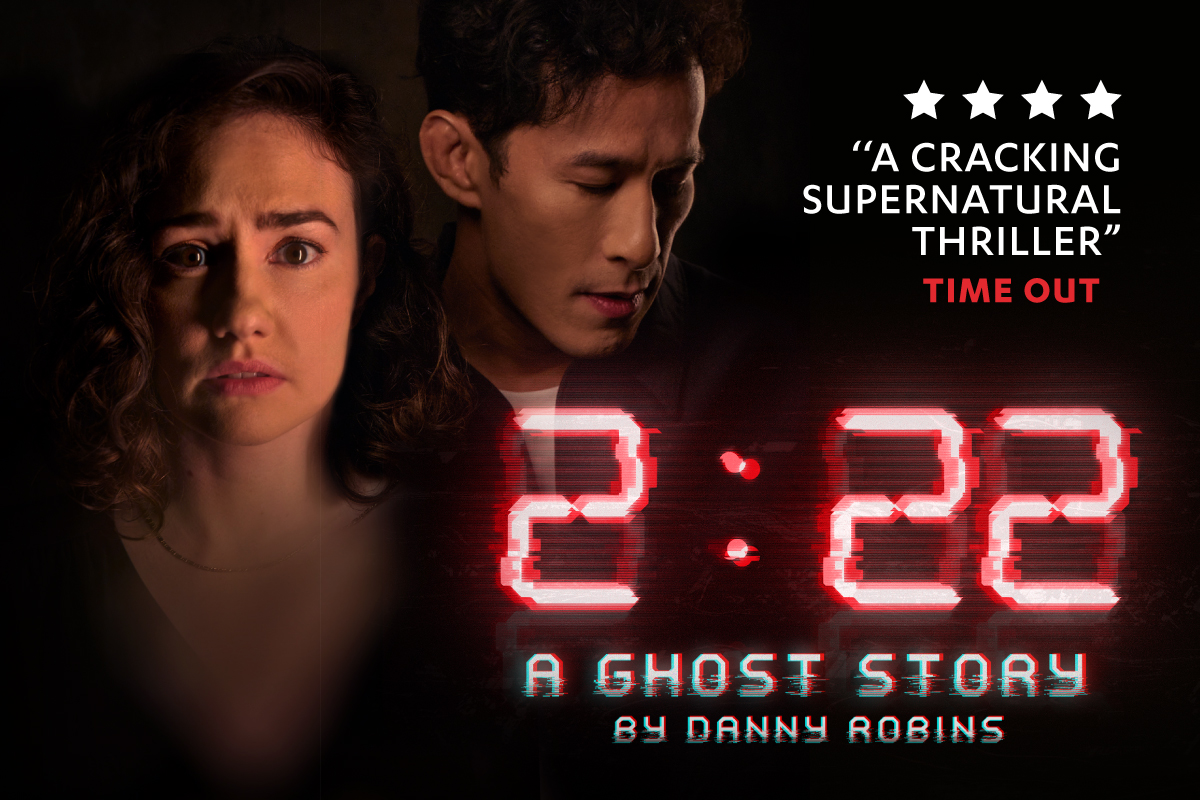 Sam and Jenny are hosting their first dinner guests at their new home. As the evening unfolds, Jenny reveals her encounters with uncanny events she experiences at 2:22 am each night, only to be dismissed by her skeptical spouse.

But when things take a spine-tingling turn, Sam and Jenny make a pact with their guests to stay awake until the clock strikes 2:22am, unaware of the shocking discovery they will make.
"marvellously tense play shines" – The Straits Times
"pitch perfect cast of actors" – Bakchormeeboy
"a must-see for everyone" – TimeOut Singapore
Featuring Dominique De Marco, Shane Mardjuki, Sharda Harrison & Andy Tear.
Originally produced by Tristan Baker and Charlie Parsons for Runway Entertainment, Isobel David and Kater Gordon.
Presented by arrangement with Music Theatre International: www.mtishows.eu
---
Creative Team
Director | Daniel Jenkins
Set Designer | Francis O'Connor
Costume Designer | Tan Jia Hui
Lighting Designer | James Tan
Multimedia Designer | Sharin Zulkinia
---
Promotions
15% Watch with Friends  
15% discount with a minimum purchase of four tickets. 
Applicable for ALL categories and performances. 
  Corporate/ Group Packages 
Contact Meena at meena@srt.com.sg for information on exclusive discounts and other corporate/ group benefits. 
---
ACCESS PERFORMANCE:
Saturday, 26 Aug 2023, 7.30PM
Audio Described (AD):

An Audio Described performance is for patrons who are Blind or Vision Impaired, who require the theatre performance to be described live by a trained Audio Describer. The performance is verbally described and transmitted to the audience members through their own mobile phone device with earphones.

Click here for the Audio Described Pre-show notes (Audio Version).

Click here for the Audio Described Pre-show Notes (Text Version).

Creative Captioned (CC):

Creative Captioned (CC) performances are designed to cater to patrons who are Deaf / Hard of Hearing. In a CC performance, there will be text projected on or near the stage that transcribes all auditory elements of the show into written English (speech, music, sound cues, etc). Trained captioners will operate their captions live. Colour contrast, placement, and size of the caption text will be considered throughout the process. Advised by our patrons and Venue team, seating for audience members will be allocated to provide an optimal view of the captions during the performance, and the stage itself.
Sunday, 27 Aug 2023, 7.30PM
Relaxed Performance (RP):

A Relaxed Performance (RP) is designed to allow patrons a more 'relaxed' theatre environment. Patrons who may benefit from this performance include those on the Autistic spectrum, living with Dementia and patrons with diverse learning and communication needs.

Click here for the List of Advisories.
Assisted listening facilities for people with hearing loss
For patrons that require assisted listening facilities, please bring along a fully charged handphone and (ideally wired) headphones. Our front-of-house will assist you with downloading our hearing enhancement software when you reach the theatre.
Please contact SRT's Box Office at boxoffice@srt.com.sg or 6733 8166 for more enquiries and/or ticket purchase for the Access Performances and usage of our assisted listening devices.
---
Admission Rules
Rating / Age Limit
Rating: General Advisory
This show is recommended for 16-year-olds and above.
If parents wish to bring their infant-in-arms or children below the age of 3, purchase of tickets will still be required.
For the audience's enjoyment of the show, parent of children who are excessively noisy will be encouraged to bring them out of the theatre until they are ready to come back in. We seek your kind understanding on this matter.
Strictly no admission without a ticket.
Late Seating Advisory:
Please be seated 15 minutes before the performance starts.
Latecomers will be admitted at a suitable time.
Photography / Video Recording Rules
No photography, video and/or audio recording are allowed during the performance.
Additional Information
There is a glass panel in front of Row AA at the Circle seats section.
Left and right balcony seats in the Circle are SINGLE seats in a row.
Balcony BL/1-2 and Balcony BR/1-2 at the Circle seats section are restricted view seats.
---
Be Our Friend
For more information, please visit www.srt.com.sg/friends

For the latest SRT news and to be the first to find out what shows are coming up next, like us on Facebook and follow us on Instagram. To enjoy benefits like complimentary tickets, click here to become a Friend of SRT.
---

Event Date

15 Aug – 10 Sep 2023
Tuesday to Saturday: 7.30pm
Sunday: 3pm & 7.30pm
Venue
KC Arts Centre – Home of SRT
Ticket Pricing

Preview (15 and 16 Aug), 7.30pm
Cat 1: S$55
Cat 2: S$50

Tue – Thu, 7.30pm & Sun, 3pm & 7.30pm
Cat 1: S$65
Cat 2: S$60

Friday & Saturday, 7.30pm
Cat 1: S$70
Cat 2: S$65
Ticketing T&Cs apply. Find out more here.
Duration
Approximately 2 Hours (15 minutes intermission)
Rating
Advisory (Some Mature Content and Coarse Language)