What does a typical week look like at SRT's Learning & Engagement? Well, 18months ago, it looked very different. But as we all know, COVID-19 demands a new normal, and at L&E, we have embraced that.
Our ability to pivot between physical and digital programmes is now an art form in itself. Not just our administration procedures but also our core teams and freelance teams' ability to creatively adjust the lesson content. We understand that there are limits to the digital classroom space. Still, if you look beyond them, you can find other opportunities in 'experimenting' with the video lens, digital graphics and more. Our freelancer team are now pushing their teaching boundaries, embracing open-source streaming software to push learning further and make it more dynamic.
At any one time, we can be delivering a myriad of programmes, safely working to the regulations but not letting them stop the fun. For example, new education partnerships move our holiday programme, Stage Camp, into the international school space for the first time. And whilst half the L&E team ensure the holiday fun starts on the right note, the other half is launching drama zoom workshops for pre-school centres. It seems our pre-schools have been some of the best adaptors of virtual learning, knowing it will keep their centres safe but ensure access to arts experiences do not stop.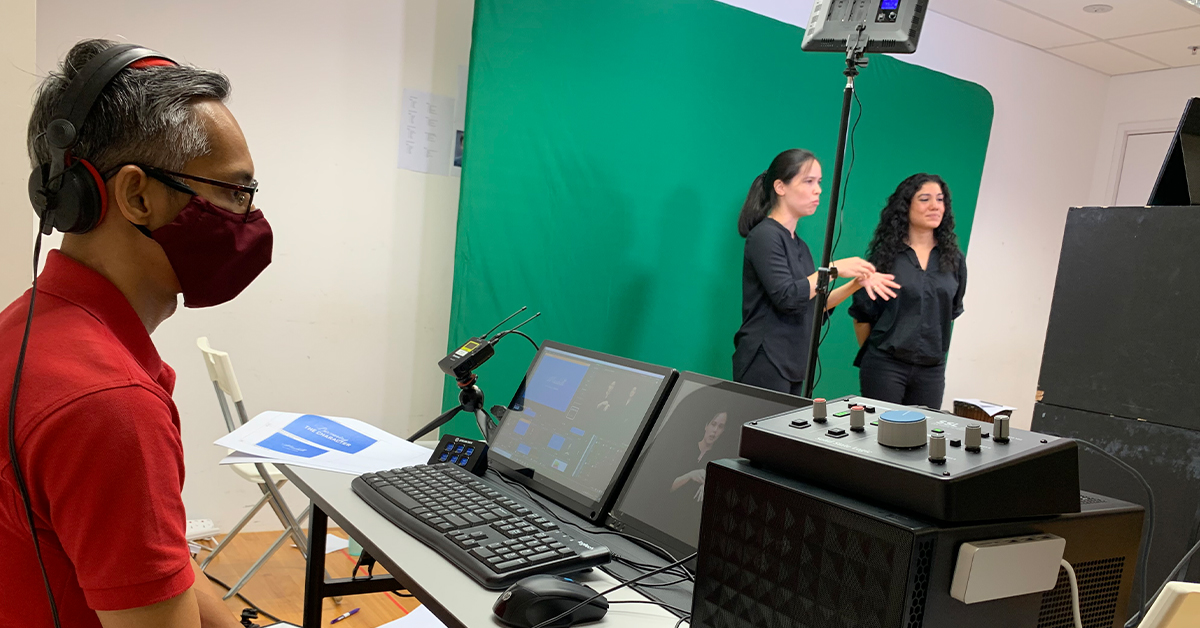 Our community initiatives have both a physical and digital plan, building virtual spaces concurrently with physical events to harness the best of both 'worlds'. It's not just a case of a backup plan anymore; it's the best way to ensure we utilise this hybrid new normal for the advantage of all. Live broadcasts, micro-site creation, podcast production, and zoom workshops are now concurrent parts of physical programme planning.
Although we love being 'in the room', we understand that being in the room has a new meaning. It's no use in waiting for normal. What is normal anyway? Let's keep adapting, challenging, and finding innovative ways to build new arts, education models. And of course, let's have lots of fun doing it!
Paul Adams
Learning & Engagement Manager
Singapore Repertory Theatre (SRT)