As if one reason isn't enough, we have three reasons why you simply cannot miss this year's stellar production of Shakespeare in the Park – Julius Caesar.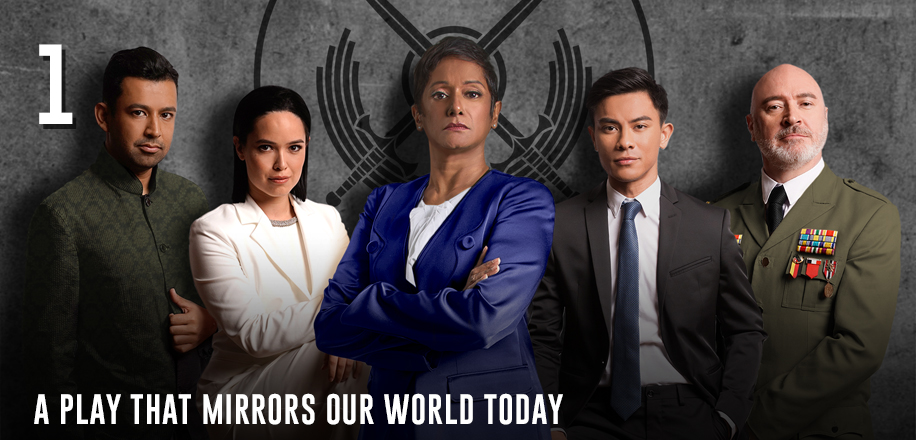 Power. Greed. Distortion of Truths. Find them all in this modern adaptation of Julius Caesar where leaders grapple for positions of power and where female leaders (Jo Kukathas as Julius Caesar and Julie Wee as Caius Cassius) have a special resonance over the world today. Witness the media fuelling the tension in this action-packed plot. A must-see for political aficionados, thriller fans and supporters of women in power.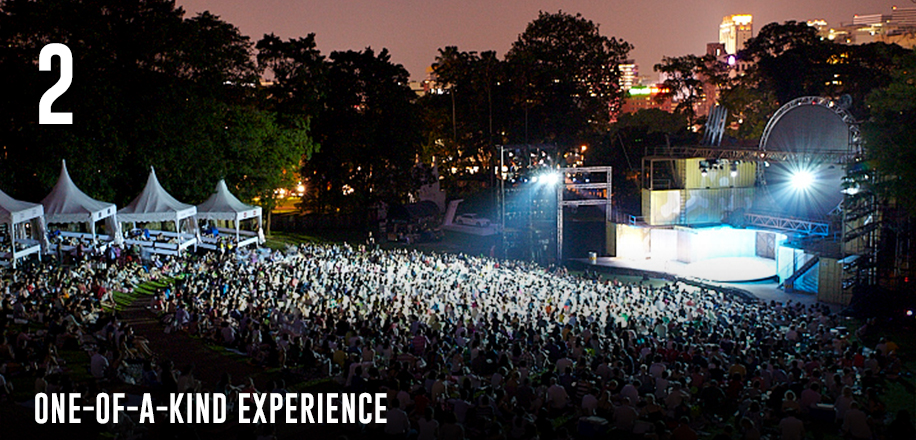 Considered the most spectacular of all Shakespeare in the Park productions, the stage of Julius Caesar is both a sculptural and an architectural wonder, where audiences get to interact with and even be a part of the set, all in an outdoor picnic setting. A relaxing experience for clients, staff and members to enjoy theatre.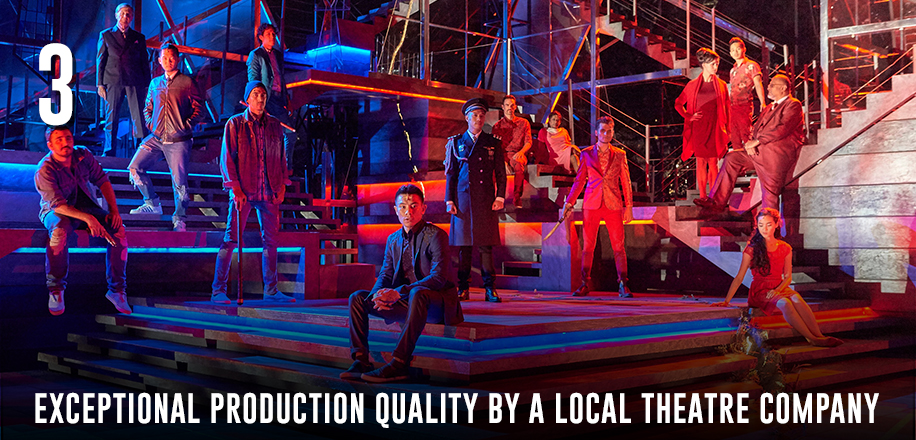 SRT is the only local theatre company to produce large-scale productions of Shakespeare plays in Singapore. We are committed to seeing that classics come alive in a way that speaks to the audience today. With tickets starting from $45 for a million-dollar production that boasts award-winning actors and stellar stage design and construction, Shakespeare in the Park – Julius Caesar will take your breath away. As Shakespeare in the Park is unlikely to be back in 2019, catch it now before it's too late.
So, what are you waiting for? Hurry and get your tickets today for Shakespeare in the Park – Julius Caesar, 2 – 27 May 2018 at Fort Canning Park. Get your tickets here. Enjoy!