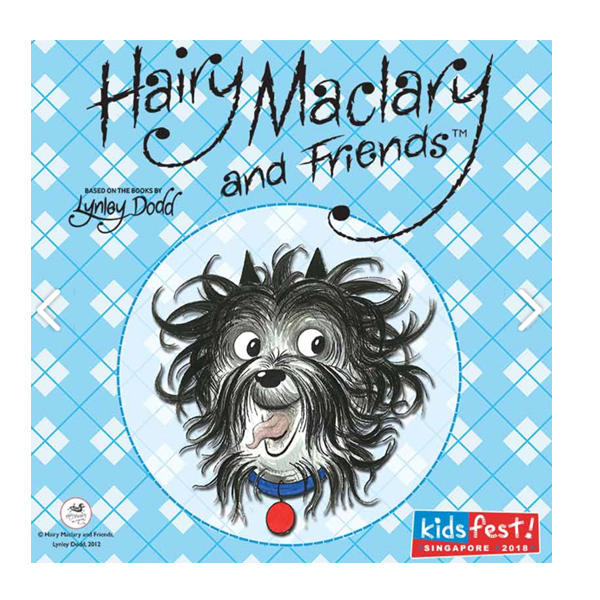 Kids Fest 2018: Hairy Maclary and Friends
Based on the books by Lynley Dodd
Presented by ABA Productions Pte Ltd
January 26th - 28th 2018
KC Arts Centre - Home of SRT

''Out of the gate and off for a walk, went Hairy Maclary from Donaldson's Dairy.''
Join Hairy Maclary and Friends for canine capers and animal adventures, as they bound off the page and onto the stage in this fantastic family production. Hairy Maclary and Friends is an official stage adaptation of the much-loved Hairy Maclary children's books by Lynley Dodd.
Meet all your favourite characters such as Hercules Morse, as big as a horse; Bottomley Potts, covered in spots; Schnitzel von Krumm, with the very low tum and Scarface Claw, the toughest tomcat in town.
This hugely popular show is packed with live music, singing, colourful costumes and some of your favourite Hairy Maclary stories. Sing along and do the actions with all the characters!
55 minutes no interval
Ages 2+
---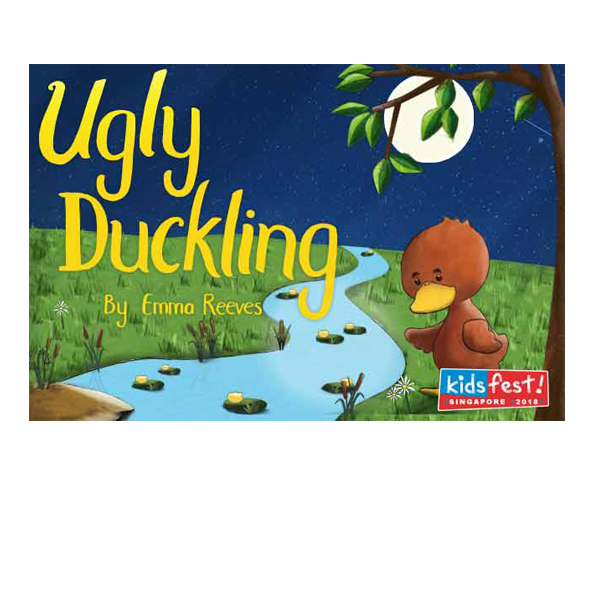 Kids Fest 2018: Ugly Duckling
By Emma Reeves
February 2nd - 4th 2018
KC Arts Centre - Home of SRT

Meet the most unusual duckling the pond has ever seen!
In their nest at the edge of a pond, the baby ducklings wait impatiently for Mummy's enormous egg to hatch. But their new brother doesn't look like everyone else. He doesn't even quack like a proper duckling!

Teased and called Ugly by his siblings, our hero goes on an adventure in search of a place to fit in. As the woodland trees change from dark weathered branches to silver sticks of frost, the lost and lonely fledgling hides in brushwood and stares skyward at the migrating swans, yearning to belong and marvelling at their beauty.... Where does he really belong?

Moving through all four seasons, tutti futti and York Theatre Royal bring to life Hans Christian Andersen's well known tale. With a menagerie of mischievous animals, depicted through inventive physicality, and live music that quacks and trills, this charming production plays with the importance of identity, self-worth and takes us on a journey to discover inner beauty.

60 minutes no interval
Ages 3+