[Postponed ] Little Red Riding Hood & Jack and the Beanstalk
Click here for more information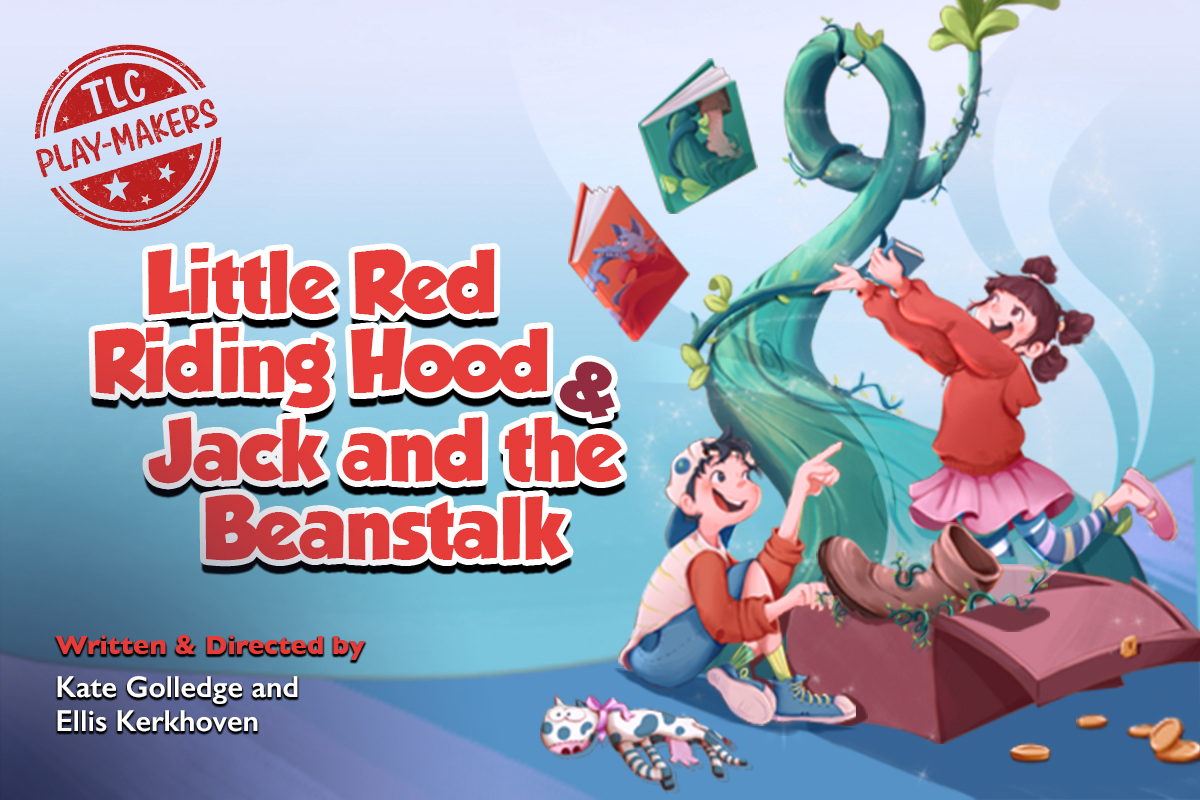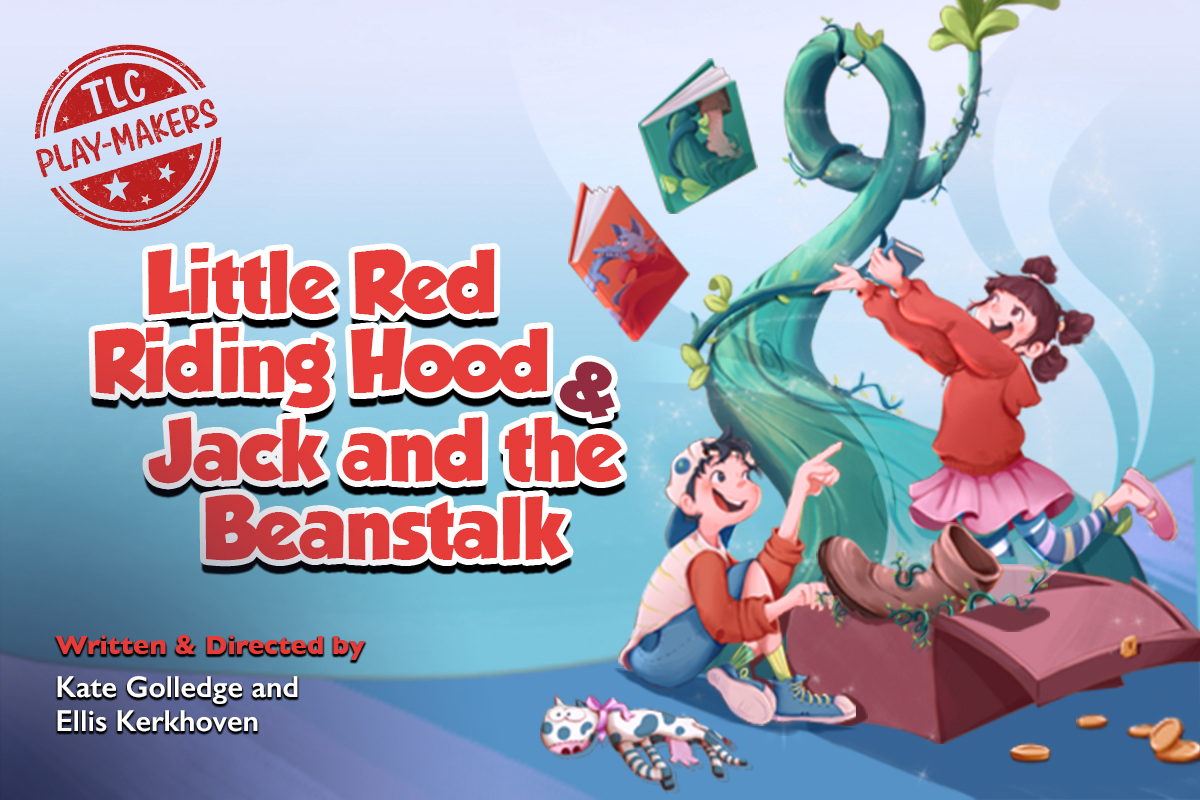 We regretfully announce that Little Red Riding Hood & Jack and the Beanstalk will be postponed to a later date.
After consultation with stakeholders like schools and families, we have determined that it would not be in the best interest to proceed with a production for children and families commencing this June.
We seek your kind understanding and we will be sure to update you when a new schedule is confirmed for Little Red Riding Hood & Jack and the Beanstalk.
Our sincere apologies for the disappointment caused. All ticket holders for the production will receive a full refund.
If you require further assistance, please contact the SISTIC hotline at +65-6348-5555 or email feedback@sistic.com.sg.
---
Say hello to Tag and Flick, the newest members of the TLC team and your new creative pals. Tag and Flick are Play-Makers.
So what's a Play-Maker? Well..
Play-Makers are people who create and imagine a world full of possibilities. Most children are already Play-Makers, even if they don't know it. Lots of adults are too, or they were once until things like work and newspapers and Facebook made them forget about playing.
Everyone can be a Play-Maker – all you need is a space, a team, some stuff to play with and a story to bring to life. And a big scoop of imagination, of course!
Playmaking is super portable creative storytelling, with audience interaction and a wonderfully accessible element – once you've made a play with Tag and Flick, you'll be able to do it again at home, or anywhere.
Tag and Flick have reimagined some of their favourite stories and will be visiting our theatre this June to share them with you.
PROMOTIONS
10% Early Bird Discount with Purchase of 4 Tickets
Applicable only on purchases of 4 tickets
[Valid till 21 May]
15% Early Bird Discount for PAssion Card members
Verification: Quote or key in the first 4 digits of PAssion Card Number when purchasing tickets online
[Valid till 21 May]
10% Discount for PAssion Card members
Verification: Quote or key in the first 4 digits of PAssion Card Number when purchasing tickets online
[Valid from 22 May onwards]
ACCESSIBLE PERFORMANCES
Relaxed Performance: 3 July, 2pm
A relaxed performance is designed to allow patrons a more 'relaxed' theatre environment. The lighting and sound cues are adjusted to be less startling, patrons can exit and enter the auditorium at any time and a designated quiet space is made available. Patrons who may benefit from this performance include those on the Autistic spectrum, living with Dementia and patrons with diverse learning and communication needs.
Audio Described Performance: 10 July, 2pm
An Audio Described performance is for patrons who are Blind or Vision Impaired, who require the theatre performance to be described live by a trained Audio Describer. The performance is verbally described and transmitted to the audience members through their own mobile phone device with earphones.
Sign Language Interpreted Performance: 17 July, 2pm
Sign Language Interpreted performances are designed to cater for Deaf or Hard of Hearing patrons. In a signed performance, there will be a trained interpreter, who will be placed in a visible position on or near by the stage. The interpreter will sign all auditory elements of the show using Singapore Sign Language. Seating is allocated for each signed performance to provide an optimal view to both the show and the interpreter.
Please contact SRT's box office at ina@srt.com.sg or 6733 8166 for more information and to purchase tickets for Accessible Performances.
SAFETY MEASURES IN OUR THEATRE
To ensure everyone's safety and well-being, the following measures will be in place at the KC Arts Centre – Home of SRT: TraceTogether, SafeEntry, temperature scanning, physical distancing, limiting audience numbers and cleaning and disinfection before and after every performance. We have also coated our theatre with Antimicrobial Shield.
All patrons are required to use the TraceTogether app or to bring their TraceTogether token in order to enter the theatre.